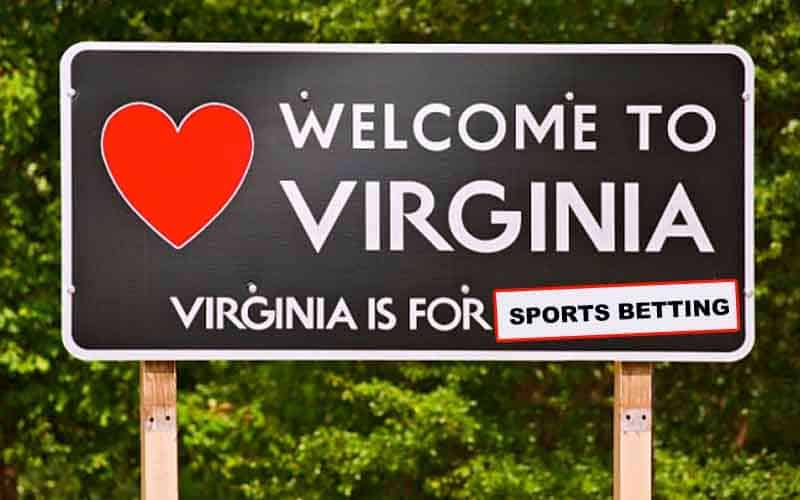 On March 8, 2020, two bills related to legal sports betting landed on Governor Ralph Northam's desk for his signature but sat for months while legislators considered technical amendments.
HB 896 and SB 384 define sports betting within Virginia and also provide provisions allowing for the construction of domestic casinos.
Debates have now settled, and the two bills have been signed into law. However, sports betting will have to wait until much later in the year as regulations are mulled over.
The earliest that domestic VA sports betting will be available, according to a notice posted by the Virginia State Lottery, will be in December.
That means that betting on the NFL and wagering on college football will have to possibly wait until the fall of 2021, as their 2020 seasons will be nearly complete by the time sportsbooks begin accepting wagers from VA bettors. Still, you can expect Super Bowl 55 and various NCAA bowls and the College Football Playoff to be offered on the odds boards.
Both sports are currently scheduled to begin on time this fall.
If the idea is to draw in additional revenue during economic downtimes, then the further delay of taking sports wagering action in the state makes little sense.
The reason for the delay is because the schedule for deciding the overall scope and regulation of sports betting will be an unnecessarily long, drawn-out process that will extend into late September.
The legislation will become effective on July 1, 2020, but there are board meetings and public comment hearings that have yet to be scheduled for mid-July.
The Virginia State Lottery Board has a hard deadline of September 15 to declare the regulations involved in implementing the House and Senate gaming bills.
The Board is hopeful that licenses for sports betting operations can begin to be considered by the end of September.
The new laws will allow for mobile sports betting via iPhone, iPad, and Android smartphones. Amended language also allows for NASCAR wagering, something the Governor considered important because of the racetrack located in Bristol.
The legislation also allows for casinos to be constructed within Virginia's borders, but those will be limited to the following municipalities:
Bristol
Danville
Norfolk
Portsmouth
Richmond
These cities are now receiving bids from major casinos to erect betting palaces and resorts in the style of Las Vegas. A bid has already been accepted by the city of Danville for the construction of a $400 million resort and casino from Caesar's Palace, according to VirginiaBusiness.com.
The additional tax revenue and economic boost that the Caesar's facility in Danville will likely provide offers guidance and inspiration for other municipalities – and even other states – to follow suit.
Early predictions suggest that the casino will add over 1,300 jobs and upwards of $30 million in annual revenue to the Danville region.
Sportsbooks will be allowed to reside in the state's casinos, but city referendums were voted on last year that will provide additional regulation, delaying their debut.
Between four and 12 total online sportsbook licenses will be allowed, and up to five casino-based sportsbooks will be permitted. Sports betting revenue will be taxed at a rate of 15%.
Licenses for the first three years of operation will cost $250,000, with three-year renewal fees set at $200,000.
NCAA athletics are approved for betting, but Virginia-based schools will not be included in the betting lines. Prop bets on college sports are also not allowed.
The law also allows for the potential of sportsbooks to open at professional stadiums. The Washington Redskins are currently considering building a new stadium, and this new law could swing the pendulum in Virginia's favor.
Revenue from gambling and sports betting will also serve to combat excessive wagering by establishing the Problem Gambling Treatment and Support Fund.
Regardless of the time that it will take for the regulatory issues to settle, legal VA sports betting is a positive development, and the benefits will be reaped by regional bettors and local economies alike.