Legally Betting On Philadelphia Eagles' Odds
The Philadelphia Eagles Are Top Contenders To Win The 2023 Super Bowl
Eagles Futures Are Available For Betting All Year Long
Bet On Eagles' Odds At Offshore And Domestic Sportsbooks
The Philadelphia Eagles of the National Football League date back to 1933, residing in eastern Pennsylvania for their entire history. Legally betting on Philadelphia Eagles' odds can be done across the entire United States if you know where to look, and this guide provides a roadmap to the best NFL sportsbooks in business today.
Keep reading to learn how and where to bet on NFL teams, Eagles game lines, and what pro football sportsbooks offer to their customers that are interested in wagering on pro football. We also cover the legal aspects involved in betting on Eagles games, both inside PA and in other US states.
Bovada Sportsbook

#1 Site For NFL Team Betting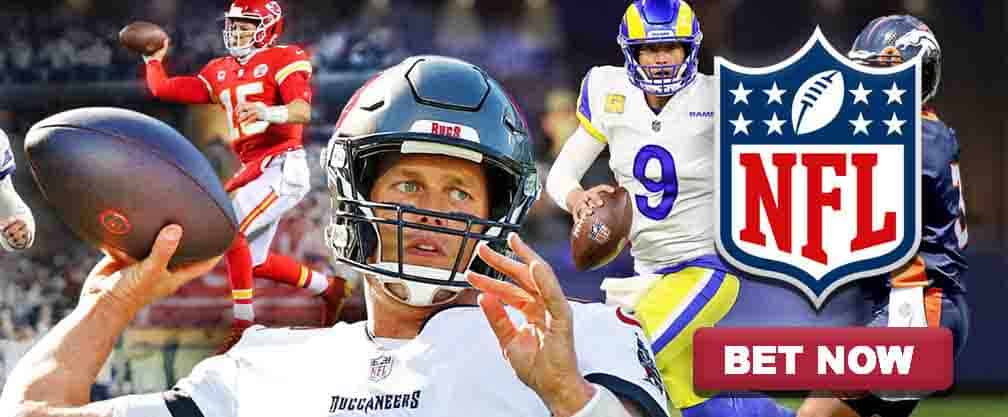 ✔ Pros
Welcome Bonus of 50% up to $1,000
Same-Day Payouts with Bitcoin
Options to Use Venmo, Paypal with Vouchers
Also Offers Casino, Poker, and Horse Racing
Wide Selection of Sports Coverage & Wagering Options
Operating From The Legal Jurisdiction Of Costa Rica
 ✘ Cons
Does Not Accept Players From NJ, NV, DE, NY, or MD
Best NFL Sportsbooks For Placing Eagles Bets Online
Philadelphia Eagles Info
Super Bowls Won: 1
NFC Conference Championships: 4 (1980, 2004, 2017, 2022)
Owner: Jeffrey Lurie
Head Coach: Nick Sirianni
2022-23 Record: 14-3, Lost Super Bowl LVII
Stadium: Lincoln Financial Field
How To Sign Up To Bet On Eagles Games Online
Our top recommendation for betting on the Eagles is to join a gambling site listed among our top ranked offshore sportsbook reviews. They offer more competitive Eagles' odds than domestic books and are legal to use throughout the country.
Before any NFL bets can be made, gamblers must create an account by taking the following steps:
Locate the join button at the top of any page inside of the online sportsbook and click it. New members will be asked to enter account data, create a sportsbook login, and some books require verification via your smartphone.
The next portion of the signup process is the funding of your NFL sportsbook account. This can be done using US dollars, cryptocurrency, or third-party vendors.
Once accounts are funded, Eagles gamblers can visit the sportsbook section of the site and locate the football or NFL tab. Inside, bettors will find lines, odds, and props for all NFL games in play, and some for the upcoming weeks as well.
How To Bet On Eagles Games
Each Eagles game will feature a betting line no matter where you're placing your wagers, as NFL odds are the most popular option at sportsbooks in the USA. An NFL betting line consists of the point spread, moneyline odds for each team to win, and the over/under. Here is a breakdown of each component.
Eagles Point Spread – The first numbers you'll see in an Eagles betting line is the point spread. This is the number of points attributed to each team involved in the game for handicapping purposes. Negative spreads are given to the favored team, while positive numbers are dedicated to the underdog or projected loser. Teams must win by more or lose by less than the NFL point spread to cover.
Eagles Moneyline – NFL moneyline odds allow gamblers to place simple bets on the team they think will win the game. If the team you wager on wins, the bet is also a winner. Negative moneylines require more money to be risked than can be won, while positive moneyline odds reward higher payouts than the amount that was bet.
Over/Under – The third and final component of an NFL betting line is the over/under, which is the projected total that both teams will combine to score. Winning bets on NFL over/unders will correctly predict which side of the line the final point tally will fall on.
The Philadelphia Eagles Odds To Win Super Bowl LVII
For most of the year, NFL futures odds are the most common form of betting on the Super Bowl for the Eagles or any other team. These odds are typically created as soon as the prior season's Super Bowl has concluded and remain on the boards all year long.
If Philadelphia wins the National Football Conference Championship, lines for betting on the Eagles to win the Super Bowl will be created immediately after. These Super Bowl lines will include point spreads, moneyline odds, and the over/under, which are detailed in the section above.
There will also be Super Bowl prop bets that will number in the thousands across online NFL sportsbooks. SB props can cover any aspect of the big game, but when it comes to the Eagles, they'll mostly focus on team and player stats and achievements.
Betting On The Eagles' NFC East Odds
The Philadelphia Eagles are members of the NFC East Division, including the Dallas Cowboys, Washington Commanders (D.C.), and New York Giants. Just like when betting on NFL futures or NFC Championship odds, division betting features all four teams listed from first to worst in order of their current moneyline.
Because fewer teams are in play (4), the odds are much closer to even, with the projected winner often listed with a negative moneyline. Teams who are eliminated from contention for an NFC East title are removed from division betting lines.
Philadelphia Eagles Prop Bets
Most NFL betting options that fall outside of game lines and futures are placed under the category of propositions. NFL prop bets typically involve wagering on team and player performances but can also include any Eagles-related outcome that can be tracked from start to finish.
Eagles' prop bets include off-the-field activities, free agent odds, post-game press conference speech content, or anything else that will energize NFL gamblers enough to lay some action online.
NFL Betting Apps For Wagering On Eagles' Odds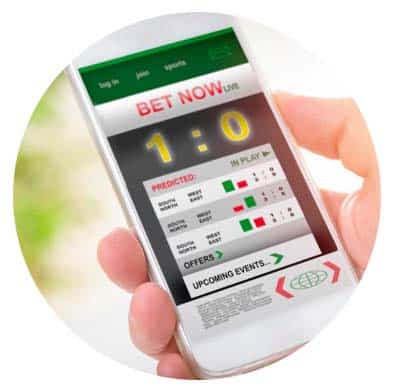 Mobile sports betting on NFL odds can take place using any of the online sportsbooks we recommend in this guide. The offshore NFL sportsbooks that top our rankings offer their services using iPhones, iPads, and Androids without requiring bettors to download an application to their devices.
All that is required for mobile betting on the Philadelphia Eagles is a web browser, which can be used to wager on the NFL by clicking on any sportsbook we endorse here at SBL. All features of the desktop sportsbook site are ported to smartphones and tablets, making them the fastest and most reliable mobile Eagles betting apps on the planet.
Depositing Funds And Withdrawing Winnings
The online NFL betting sites that we recommend to our readers accept traditional USD funding options like debit and credit cards but also accept cryptocurrencies and P2P deposits using third-party vendors.
While using US dollars to fund your Eagles betting account may be the most convenient for most gamblers, we strongly suggest exploring the fast and secure transactions that cryptocurrencies like Bitcoin allow.
In most cases, cryptocurrency deposits complete within minutes and can be withdrawn from accounts inside of 24 hours of being requested. The same cannot be said for US dollars, as most payouts require 5-7 days to complete.
Check out our guide to sportsbook banking methods for a complete picture of what can be used to fund your online Eagles bets.
Sportsbook Promo Codes and Bonuses For NFL Betting
When depositing at an online NFL betting site, be sure to investigate the available sportsbook promo codes because they can add extra cash to accounts for gambling on Eagles games.
These sportsbook bonus offers match a portion of the deposit total and place it back into user accounts for betting on NFL odds or any other sports offered at the gambling site. These promos are extended to new members at all of the books we recommend, with reload bonuses available in most cases.
When researching which bonus to accept, read through the attached terms to ensure that they align with your bet schedule. All conditions must be met before requesting a withdrawal of any promo funds.
Philadelphia Eagles Betting FAQs