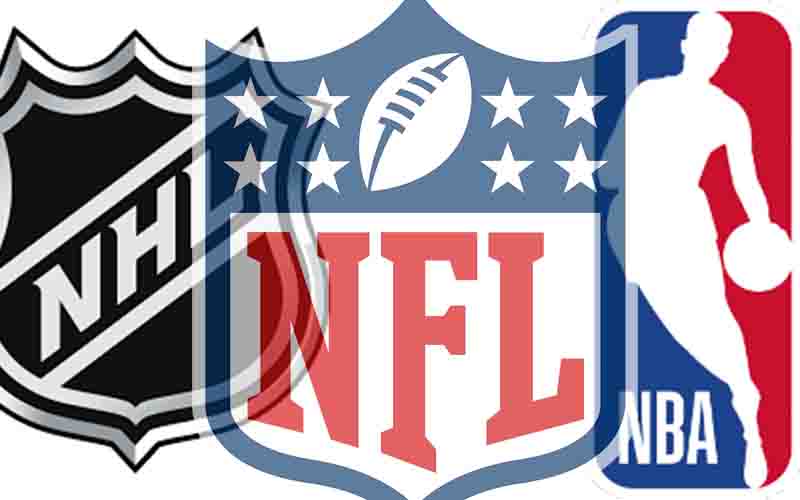 We've covered the NFL Playoff game lines for this weekend. We've even previewed the NFL prop bets offered up for Super Wild Card Weekend's six games.
The oddsmakers over at BetOnline have now posted several cross-sport prop bets that combine this weekend's NFL Playoff betting with outcomes occurring in the NBA as well as in the National Hockey League.
The first prop bet in question asks whether New England Patriots quarterback Mac Jones will have more pass attempts against the Buffalo Bills or if Boston Celtics forward Jayson Tatum scores more points against the Chicago Bulls tomorrow.
Mac Jones vs. Jayson Tatum Odds
Mac Jones Pass Attempts -200
Jayson Tatum Total Points +150
If betting on the New England Patriots doesn't interest you, perhaps the following line on Philadelphia Eagles QB Jalen Hurts could earn you a decent payday if patrons can correctly guess if he'll throw the ball more times than the total amount of points that Philadelphia 76ers center Joel Embid will score against the Miami Heat.
Joel Embiid vs. Jalen Hurts Odds
Joel Embiid Total Points -150
Jalen Hurts Pass Attempts +110
Will Golden State Warriors guard Klay Thompson drop more treys than the San Francisco 49ers score touchdowns against the Dallas Cowboys on Sunday? The below odds for NBA betting suggests not, but gamblers can earn some coin if they choose the correct moneyline.
Klay Thompson vs. 49ers Odds
Klay Thompson Made Three-Pointers -140
SF 49ers Total TDs +100
This all-Dallas wager combines NFL betting with NBA props by asking if the Cowboys score total against the 49ers will amount to more than the number of total points that Mavericks forward Luka Doncic scores against the Orlando Magic.
Luka Doncic vs. Dallas Cowboys Prop Bet
DAL Cowboys Total Points -150
Luka Doncic Total Points +110
As "Big" Ben Roethlisberger prepares to head into retirement, NFL bettors have one last chance to lay some action on his Pittsburgh Steelers in the playoffs.
BetOnline has provided another city-based prop bet for the NFL and NHL that forces Golden Triangle fans to select whether the Penguins' Sidney Crosby will score more total points against the San Jose Sharks, or if Ben Roethlisberger will throw for more passing touchdowns.
Sidney Crosby vs. Ben Roethlisberger Odds
Sidney Crosby Total Points -120
Ben Roethlisberger's Passing TDs -120
The above odds are currently dead ever with both outcomes possessing a moneyline of -120. While that does create for a competitive cross-sport prop bet, it also suggests that Ben may not be in line for much success against the Kansas City Chiefs this weekend considering the low-scoring nature of NHL games.
Basketball-Reference, BetOnline