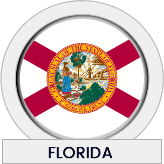 Miami is known for South Beach, celebrities, and beautiful weather. While the city has all of those things, it also has a few sports franchises that locals rally behind. Despite the heat, things can get even hotter when sports betting is thrown into the mix. You can bet on any Florida team (college or professional) through one of the offshore sportsbooks presented in this guide.
There are teams from the NBA, MLB, NFL, NHL (technically based out of Sunrise, FL) and the NCAA. The Miami Marlins play in a brand new state-of-the-art facility. The city is a proud one, with confidence and a bit of swagger, and the Miami sports franchises emulate that. This page is dedicated to Miami sports teams and has information relating to which teams are worth betting on and how to go about placing bets legally in the Sunshine State.
Is Sports Betting Legal In Miami?
Federal Laws In Play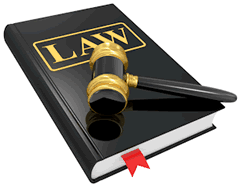 Yes and no. There were federal laws in place that prohibited sports betting, but now only laws that prohibit US-based online sports betting operations. Miami residents can legally place bets on their favorite local teams through the use of offshore sportsbooks. By using a legally sanctioned offshore sportsbook that is regulated by a respected government Miami residents aren't in violation of any laws. If you are serious about getting into sports betting than these offshore sportsbooks are your best option. In May 2018, the PASPA was ruled unconstitutional by the SCOTUS opening the door for states to enact laws allowing legal domestic sports betting. The Federal Wire Act still prevents US-based online sportsbooks but that could change soon too. Florida has yet to pass any such legislation but residents should be on the lookout for domestic sports betting options that could be coming soon.
Sportsbooks That Are Legally Licensed To Accept Miami FL Residents

Below is a list of the best online sportsbooks that accept Miami residents. These sites have been servicing the US sports betting industry for a very long time and are considered to be the most trusted and reliable options for US players. We've thoroughly vetted each of these sites and have found them all to have the necessary legal licensing, strong security features, enticing bonuses and other characteristics necessary to provide a high-quality betting experience similar to ones you'd find in a Las Vegas sportsbook. As a matter of fact, you will get a lot more bang for your buck by using a trusted online bookmaker compared to Vegas sportsbooks or your local bookie.

Miami Sports Betting FAQs
Are There Any Licensed Sportsbooks in Miami?
No. There may be some sportsbooks in Miami, but they are unlicensed and illegal to place bets with. The Professional and Amateur Sports Protection Act (PASPA) was a federal ban that prohibited state-regulated sports betting in 46 states—including Florida. This law only banned physical sportsbooks from being operational but was recently ruled unconstitutional by the SCOTUS. Florida has yet to enact any laws to allow domestic sports betting. Offshore sports betting is legal and the sportsbooks suggested in this guide are offshore and available to Miami residents.
Understanding Offshore Gambling Options
There are lots of sportsbooks online. Unfortunately, the quantity of something doesn't always bode well for its quality. However, there are a number of offshore gambling options that provide high-quality gambling experiences. For US bettors, offshore gambling options present a safe and legal sports betting option. These offshore gambling sites are legally licensed and regulated by a respected government. Because of their offshore status, they operate outside the jurisdiction of both US federal and state laws. There are also no US gambling laws against betting with a legal offshore gambling site. Sports betting is an exciting facet of the gambling industry. It allows fans to engage with their teams in a unique way. These offshore sportsbooks provide US bettors an opportunity to place wagers without breaking any laws.
Can I Bet On The Popular Sports Teams in Miami?
Yes. All of the teams based in Miami are available for betting. You can even bet on NCAA teams, like the University of Miami Hurricanes. You aren't limited to a certain number of teams you can bet on or bets you can place, so it's up to the bettor's discretion when it comes to sports gambling. There are wagering types ranging from point spread bets to prop bets and more. Offshore sportsbooks have a variety of options when it comes to their wagering types, giving bettors diverse ways to get involved with sports betting.
Popular Football Teams To Bet On In Miami
The Miami Dolphins franchise were the first major professional sports franchise in the state of Florida, playing their first season of professional football in 1966. Today, the Dolphins compete in the AFC East and play home games in Hard Rock Stadium. The franchise has won 13 division titles and two Super Bowls in 1972 (VII) and 1973 (VIII). To this day, the 14-0 1972 Dolphins team is the only NFL team to finish the regular season and postseason with an undefeated record in the Super Bowl era.
The Miami Hurricanes played their first season of collegiate football in 1926 and currently play home games at Hard Rock Stadium. The football program struggled for most of its history until head coach Howard Schnellenberger was hired, coaching his first season with the Hurricanes in 1979. Schnellenberger turned the program around and won the Hurricanes first national championship in 1983. In total, the Hurricanes have produced two Heisman Trophy winners, won nine conference titles and claim five national championships (1983, 1987, 1989, 1991, 2001).
Popular Baseball Teams To Bet On In Miami
The Miami Marlins make up the city's MLB presence. The city has invested a lot into the team and recently constructed a state-of-the-art facility for them to play out of. Giancarlo Stanton is one of the best players in the league right now and is the face of the franchise. The Marlins are a strong team worth your consideration on a game-to-game basis with sports betting.
Popular Basketball Teams To Bet On In Miami
The Miami Heat have been through a lot. The Big 3 Era brought several championships to the city under LeBron James, Dwayne Wade, and Chris Bosh, but that team has since dissolved. James returned to his hometown of Cleveland, Wade signed with the Chicago Bulls and Bosh has been unavailable for medical reasons. While many counted the Heat out after the Big 3 Era, they have emerged as a strong contender in the East and just narrowly missed the playoffs this season. Coach Erik Spoelstra has reignited this team and fans are loving it. You can bet on the Heat returning next season with a point to prove.
Popular Hockey Teams To Bet On In Miami
The Florida Panthers are technically based out of Sunrise, FL, but that's close enough to Miami for inclusion in this page. While the Sunshine State doesn't exactly seem like a hockey place, fans sure love going to Panthers games. The Panthers have had their share of success over recent seasons, as both Florida hockey teams have been playing well. You can find betting lines for the Panthers through one of the offshore sportsbooks listed in this guide.
Miami Resources:
NFL Teams in Miami:
Miami Dolphins
NCAA Teams in Miami:
University of Miami Hurricanes
MLB Teams in Miami:
Miami Marlins
NBA Teams in Miami:
Miami Heat
NHL Teams in Miami (Sunrise):
Florida Panthers