Sports Betting In Tampa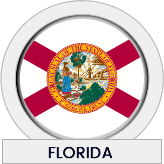 Online Sports Betting Available In Tampa Via Offshore & Domestic
In-Person Sports Betting In Tampa, FL Debuts On October 15, 2021
Domestic Mobile & Online FL Sports Betting Approved Pending Regulation
Tampa Bay is uniquely situated along the Gulf Coast of Florida and offers a wide variety of professional and collegiate sports options to attract the attention of local residents away from the glut of natural resources in the region. The area features a representative from the NFL, NHL, and Major League Baseball, and is also a routine location for the Super Bowl.
With such a variety of athletics in the area, legal Florida sports betting in this region is sure to attract a lot of attention. Residents and visitors to the Tampa Bay area that are interested in placing a wager on sports should read through to the end of our comprehensive guide to find out the best sportsbooks to place a wager at.
We'll also cover what promotion offers, financial options, and mobile capabilities that each preferred online sportsbook provides to Tampa bettors.
Is Sports Betting Legal In Tampa, Florida?
Yes. Tampa residents can wager on professional and collegiate sports legally and safely by using a domestic venue or an offshore betting site. This is because Florida gambling laws do not mention offshore gambling, creating a scenario where Tampa-based bettors can safely and legally place a wager on their favorite teams without fear of penalty.
Domestic sports betting locations require a minimum age of 21 to partake, but international sportsbook sites allow for 18+ gamblers and are open 24 hours a day, 365 days a year.
Best Online Sportsbooks In Tampa, FL
Below is a list of the best online sportsbooks that accept Tampa residents. These sites have been servicing the US and South Florida sports betting industry for many years and are considered to be the most trusted and reliable options for Tampa players.
Mobile Sports Betting
Let's face it, there's a lot to do in the Tampa area that will pull people away from laptop and PC screens, and is not conducive to online betting. That's why the mobile betting options offered by our preferred sportsbooks are crucial and can keep bettors in the game even when they are laying out on the beach or deep-sea fishing in the Gulf of Mexico.
The betting applications do not require a download. Simply usa a current mobile browser (Google, Firefox, Opera, Safari, or Chrome) to access one of the links above, and your smartphone or tablet will be transformed into a mobile sportsbook, complete with push-button control and access to all the betting lines featured on the standard website.
Live Betting Odds
Don't throw in the towel just because the pregame bet you placed is a sure loser. Get back in the game and place a wager with the live betting odds that our premium offshore sportsbooks provide.
Live updated in-game odds are available for NFL, MLB, NHL, NBA, and other major sports, and allow for wagers to be placed on halftime leaders, winners, and can include prop bets on individual player performance. Hedge your bets with live betting and make up the difference before the ref blows the final whistle.
Banking Options
The betting sites that we recommend in this guide are eager to earn your business and offer a variety of financial options for deposit and withdrawal. Of all the options that they provide, the only one that will provide a payout in the same day that it is requested is cryptocurrency such as Bitcoin (BTC), Bitcoin Cash, Tether, Ripple, Litecoin, and Ethereum.
This is because crypto is unregulated and makes for easier transactions with online sportsbooks. Depositing with crypto will also allow for additional bonus cash offers. Deposit and withdrawal methods include:
Deposit: Debit Cards, Credit Cards, Vouchers, Wire Transfer, Cashier's Check, Cryptocurrency
Withdrawal: Wire Transfer, Cashier's Check By Courier, Voucher, Cryptocurrency
Promotional Offers
Another feature that online sportsbooks use to attract new business is promotional offers that can add additional funds to bettor's bankrolls. A new member bonus promotion that we have seen often offers a match of 50% of the first deposit up to $250.
That offer rises to $750 if cryptocurrency is the method of payment used. Accepting a bonus offer is not mandatory for new members, so be sure to read through all associated terms and conditions to decide if it will be advantageous to you.
Betting On Tampa Bay Buccaneers Odds (NFL)
The Tampa Bay Buccaneers started out as an expansion franchise in 1976, and have now won two championships (XXXVII and LV) thrusting them toward the top of the annual Super Bowl betting odds.
They play their home games at Raymond James Stadium and compete in the NFC South Division. Buccaneers betting lines can be wagered upon at international NFL sportsbooks sites like the ones featured in the table above.
Popular Sports Teams In The Tampa Bay Area
Tampa Bay Rays (MLB)
Originally called the Devil Rays, Tampa's MLB franchise began play in 1996. They compete annually in the American LEague's East Division and play their home games at Tropicana Field in nearby St. Petersberg.
Major League Baseball betting sites like the books featured on this page can accept legal MLB bets in Florida for the Rays or any other team.
Tampa Bay Lightning (NHL)
The Lightning debuted in the Tampa area in 1982 as an NHL expansion franchise, and play their home games at the Amelie Arena. The Lightning won a Stanley Cup championship in 2004 after a game seven defeat of the Calgary Flames.
Tampa area sports gamblers that are interested in betting on the NHL can do so via offshore sportsbook sites without violating any regional laws.
University of South Florida Bulls
USF plays Division I collegiate sports in the American Athletic Conference. Their football program began in 1997, and although they've yet to win any significant championships, they have experienced success against other major programs.
They are firmly tapped into the state's talent pool, so don't be surprised to see them make a splash on the national scene before too long. If you are interested in laying some action on the USF Bulls, college football betting, and NCAAB wagering, offshore sportsbook sites can handle your business in FL.
Raymond James Stadium
Because of the favorable Florida climate in late January and early February, it provides a reasonable climate for an outdoor Super Bowl game. Raymond James Stadium in Tampa has been the host of Super Bowl 35, Super Bowl 43, and will be the location of Super Bowl 55 in 2021.
The stadium was supposed to be the host venue for World Wrestling Entertainment's (WWE) WrestleMania 36, but Coronavirus concerns caused that event to be canceled much to the dismay of professional wrestling betting enthusiasts.
Tampa, FL Sports Betting FAQs
Are There Any Licensed Sportsbooks in Tampa?
Yes. Just venture down to the local Seminole Hard Rock Casino and you can bet on sports as long as you are at least 21 years old and have some money to wager with. Good luck!
Can I Bet On The Popular Sports Teams in Tampa, Florida?
Yes. You can bet on any of the Tampa franchises via domestic sportsbooks or offshore gambling sites. There are no restrictions in terms of how many teams you can bet on or how many bets you place when doing business offshore.
Our suggested offshore sportsbooks offer betting lines from across all the major professional leagues and even the NCAA. Wagering types differ per sportsbook, but most sportsbooks have a wide range to suit each type of bettor.
Can I Bet On Teams That Are Located In Other States?
Absolutely. Offshore betting sites offer odds on just about any major athletic contest occurring on planet Earth. If it is a significant contest that draws enough attention, chances are a betting line that will be offered on it at an offshore sportsbook.
What Is The Minimum Age To Bet On Sports In Tampa?
Although Florida sportsbooks and casinos require gamblers to be 21 years of age, the overseas sportsbooks we recommend on this site allow for membership beginning at 18. Being of adult age and having some money to risk are the only requirements for the best in Tampa sports betting.
Tampa, Florida Resources:
MLB Teams in Tampa:
Tampa Bay Rays
NFL Teams in Tampa:
Tampa Bay Buccaneers
NHL Teams in Tampa:
Tampa Bay Lightning