UIGEA Gambling Bill Of 2006 And It's Affect On Sports Betting In The United States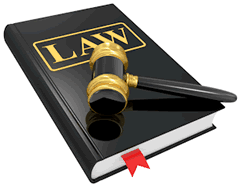 Out of all the US federal gambling laws in place, there is one that has actually helped improve the quality of online gambling market. The Unlawful Internet Gambling Enforcement Act, or UIGEA, is a federal law that was passed back in 2006. Not only has the UIGEA had an effect on domestic online gambling including legal sports betting, but international online gambling as well. This page has content relevant to the UIGEA, including why it was passed, its immediate effect on the online gambling market and how the market operates today under the law. Part of being an informed online gambler in the US is knowing the federal laws that apply to online gambling.
What Does UIGEA Do?
The UIGEA targets the financial channels of online gambling. Under this bill, the government monitors transactions between banks and other financial institutions and illegal online gambling sites. The goal of the UIGEA is to provide regulatory oversight on gambling-related transactions online and prevent illegal activities such as money laundering, theft of players' accounts, etc. The law does not target individual bettors, nor does it make it illegal to gamble with licensed gambling sites.
History of the Unlawful Internet Gambling Enforcement Act
The UIGEA passed through legal channels in controversial fashion. The saga began in 2005 when Representative Jim Leach of Iowa drafted the Internet Gambling Prohibition and Gambling Enforcement Act as a House bill. The bill's aim was to expand on the Federal Wire Act's definition of "communication facility" to include mobile and wired networks. The bill passed through the House but stalled in the Senate. The Senate Majority Leader at the time, Bill Frist, wanted to ban online gambling but knew the UIGEA could not pass through on its own. The Senate cut down the bill and attached it to the Safe Port Act of 2006, a counter-terrorism bill. The Safe Port passed unanimously through Congress and the UIGEA was officially signed by President George W. Bush in 2006.  This strategy is common in Washington DC and often gets votes from people who normally would not vote in favor of such a law.
UIGEA Takes Swift Action
When the UIGEA was passed, the majority of offshore gambling websites accepted US players. Most of the offshore brands began to pull out of the US market in wake of the law. The law complicated payment processing between the gambling destinations and US players, so most saw it better to just abandon the US altogether. A few sites remained operational in the US, but would only accept players from certain states. The number of brands still operating within the US began to dwindle significantly as time went on.
Black Friday
Some online poker brands were stubborn and decided to continue doing business with US players outside of compliance with the new law. PokerStars, Full Tilt Poker, and Absolute Poker are 3 of the largest brands that were guilty of this.  On April 15, 2011, a day that is now known as "Black Friday", the government took action against these poker companies.
The government indicted these poker brands on charges of fraud, money laundering, insider cheating and more. As a result, these brands were shut down and have been out of service for years. PokerStars has since been bought out by Amaya Gaming, one of the largest online gambling companies in the world, and was reintroduced into the US market through New Jersey's regulated online poker platform in 2016. Amaya also owns the rights to Full Tilt Poker.  Amaya is hoping that players can move past the illegal activities that took place under the previous ownership and want to bring legal, regulated poker to the US market.
The Modern Online Gambling Market Under UIGEA
You may be thinking it is impossible to gamble online, or at least fund your account, due to the UIGEA. However, this is not the case. As mentioned earlier, the UIGEA does not target individual bettors. There is also no language that states it is illegal to gamble with a sanctioned and regulated online brand.  The law simply places regulatory oversight on how gambling related transactions are processed, dealing directly with US-based banks and credit card companies.
US players are able to use their credit/debit cards with most brands to make deposits, but they are not able to withdraw money back onto that card. There are other transaction methods, such as wire transfers, prepaid cards, checks, and cryptocurrencies. Cryptocurrencies have emerged as the frontrunner in preferred transaction methods for both the offshore gambling brands and US players. Bitcoin, for example, runs on a decentralized network, meaning there is no bank or financial institution behind it. This renders the UIGEA irrelevant because the only 'payment processing' taking place is through Bitcoin miners that do so on a peer-regulated network.
US players have access to legal online casinos, poker, and sportsbooks in the post-UIGEA era. As long as you are betting with a licensed brand, you are not in violation of any laws. If anything, the UIGEA was helpful in ridding the market of unethical gambling brands that only wanted to run off with player funds.
What About Legal US Online Gambling?
Recently, there have been states legalizing online casino, poker, and sports gambling thanks to the changes to the Federal Wire Act and the repeal of PASPA. New Jersey, Nevada, and Delaware were among the first three states to legalize domestic online casino and poker gambling, and we now have a handful of states that have legalized state-regulated online sports betting.
With these new state-based online gambling platforms, players ran into issues funding their accounts because of the restrictions imposed by the UIGEA.  With these sites headquartered in the US, they are subject to all Federal restrictions.  There have been a variety of solutions offered to players in these states to make account funding more simplified and streamlined, but it was a rocky road overcoming the law's hindrances initially.
Offshore online sports betting was not affected by these laws before or after PASPA's repeal, though the UIGEA did initially cause some upset regarding payment options for US bettors. Offshore sportsbooks and their payment processors have learned to operate within the confines of the UIGEA and offer multiple US friendly payment options while operating legally within the industry.