Sports Betting In Denver
Online Sports Betting Available In CO Via Offshore Sportsbooks
Domestic Sports Betting In Denver Via Mobile Betting Apps
Legislative Movement Toward Sports Betting: Yes - In-Person
Denver is home to all four of Colorado's major professional sports franchises with the Denver Broncos (NFL), the Denver Nuggets (NBA), the Colorado Rockies (MLB), and the Colorado Avalanche (NHL) all competing within the city's borders. The Mile High City is known for being difficult to play in for opposing teams due to the altitude and thin oxygen levels, but locals are keen to the advantage it brings their hometown heroes.
Residents can find online sports betting in Denver offered by regional casinos located on CO's Native American lands and in historic gaming districts. Those in Denver can also wager on sports with offshore sportsbooks operating online. This page has everything you need to know regarding the legalities of sports betting in Colorado and premium online gambling sites accepting CO residents.
Is Sports Betting Legal In Denver, Colorado?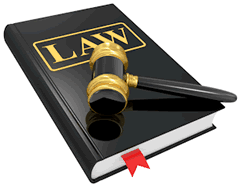 Colorado features state-regulated online sports betting services through their domestic casinos located in Tribal areas and historic gaming districts. As of May 1, 2020, the state is allowing for online sports betting and has begun issuing licenses to applying casinos. The Federal Wire Act prohibits sportsbooks from accepting bets across state lines, so you'll have to actually be present within CO's borders in order to access the state's new sports betting sites.
The state's new gambling laws do not make it a crime to place bets online at offshore online sportsbooks, so Denver residents and visitors are still free to enjoy sports betting online from these international destinations such as the sites you see listed on this page.
 Top-Rated Legal Sportsbooks for Denver Sports Betting
Our team of online gambling insiders put together a list of the best available sportsbooks accepting Denver, CO residents. You can see the results of our search in the information below. All of these sportsbooks have been put through our intense screening process to verify their legitimacy, quality, and performance.
Denver Sports Betting FAQs
Denver horse racing is extremely popular, as Colorado is home to the famous Arapahoe Park (Mile High Racing) on the outskirts of Aurora. OTB Denver locations are available to horseplayers, though there are only two OTBs in the city itself, at Celtic On Market and Pick 6 @ The Mirage.
For fans of horse racing, Colorado has a fair amount of domestic options, but these off-track betting parlors are retail only. If you want to bet on horses online in Denver, the best choice is to check out the international racebooks at any of the offshore betting sites recommended here.
To bet on the Kentucky Derby in Denver, the best option is an online sportsbook (or, more specifically, a racebook offered by an online sportsbook).
Colorado has recently allowed for state-regulated online sports betting, but online horse racing is not one of the approved wagering categories. It could be approved in the future, but for now, an offshore sportsbook is the best choice for betting on the Kentucky Derby and all other horse races both nationwide and internationally.
CO does have several retail OTBs, but you must use these in-person if you wish to wager on Triple Crown races or any other contests.
Domestic casinos have not fully warmed up to cryptocurrency as a method of deposit or payout, but offshore sportsbooks prefer Bitcoin and attach many perks to its use. The bonus amounts are higher, and Bitcoin is the only method of withdrawal that provides for a same-day payout.
Other types of crypto that we've seen accepted by offshore betting sites include Ripple, Litecoin, Ethereum, and Bitcoin Cash. Zelle is an exchange service that some bettors utilize as a third-party cash-to-Bitcoin option. Zelle makes it easy to quickly purchase Bitcoin and deposit it at an online vendor.
Other common types of deposit and withdrawal methods for Denver bettors are credit/debit cards, wire transfers, and cashier's checks.
Yes, Denver gamblers can bet on sports outside of the region. Bettors inside of Denver's city limits have two options for online sports betting: online domestic sportsbooks and offshore betting sites.
The betting lines offered for regulated in-state sports wagering include many sports from around the globe. Offshore betting sites typically provide more betting options than state-regulated sportsbooks do because they are not confined to certain games or audiences. Offshore sportsbooks are able to post lines on any legitimate athletic contest, as well as political futures and entertainment betting.
Bettors have access to point spread bets, moneyline bets, totals (over/under), parlays, teasers, pleasers, props, and futures. Each wagering type comes with its own risk and payout level. You can find detailed descriptions of every kind of bet on your preferred sportsbook website.
Offshore sportsbooks extend welcome bonus promotional offers to gamblers located within Denver's city limits. The most common type of sportsbook bonus is a deposit match bonus, where an account holder's deposit is boosted by a certain percentage. For example, you may see something like a 50% Welcome Bonus, which would boost a $100 deposit to $150 in your account.
New bonuses are offered throughout the year to incentivize US players to keep betting. Bonuses are not required for members to accept, so read through the terms and conditions to make sure it is the right offer for you.
That said, domestic Denver sportsbooks will not offer bonuses and do not accept Bitcoin, which are two major reasons why offshore betting remains a mile ahead of the competition in the Mile High City.
In May of 2020, state-regulated online sportsbooks began taking wagers in Colorado. They offer sports wagering services through apps that are downloadable at their websites and require that bettors be within state lines in order to partake.
Another option for Denver bettors is to use a top-rated offshore sportsbook listed on this page. These sites feature mobile components that run on web-based applications accessed through your device's browser; there is no app download required.
Responsive design technology ensures the sportsbooks render and function consistently across varied screen size dimensions. Offshore betting sites also feature betting lines that are not offered at domestic Colorado sportsbooks, such as political outcome odds and entertainment wagering.
Betting On Denver Broncos Odds (NFL)
The Broncos played their first season of professional football in 1960, and today, the team competes in the AFC West division, hosting home games at Empower Stadium at Mile High. The Broncos are one of the most successful franchises in NFL history and have won numerous division and conference titles and three Super Bowl championships.
Betting on the NFL in Denver is easy as there are online, in-person, and offshore sportsbook sites at regional sports gamblers' disposal. The online sportsbook sites we promote on this site feature Denver Broncos betting lines as well as odds for Super Bowl betting that can be wagered upon year-round.
Other Sports Teams In Denver, Colorado
Denver Nuggets (NBA)
The Nuggets have called the Denver area home since their inception in 1967. They have yet to advance to the NBA Finals, but their legion of loyal supporters in the region are betting on the Nuggets to bring home a championship soon. They play their hoops at the Pepsi Center in northeast Denver and are a member of the National Basketball League's Western Conference.
Colorado Rockies (MLB)
The Rockies entered the ranks of Major League Baseball as an expansion franchise in 1993. They play in the National League's West Division and host opponents at Coors Field. The CO Rockies made one appearance in the World Series in 2007 but were swept by the Boston Red Sox in four games. A title run could be on the horizon as the Rockies earned wildcard berths in the playoffs in recent years.
Colorado Avalanche (NHL)
The Avalanche moved to Colorado in 1995 after many years in Quebec as the Nordiques. They share the Pepsi Center with the Denver Nuggets and have hoisted the Stanley Cup twice, once in 1996 and again in 2001. They've made the National Hockey League's playoffs regularly in recent years, and another title run could be imminent.