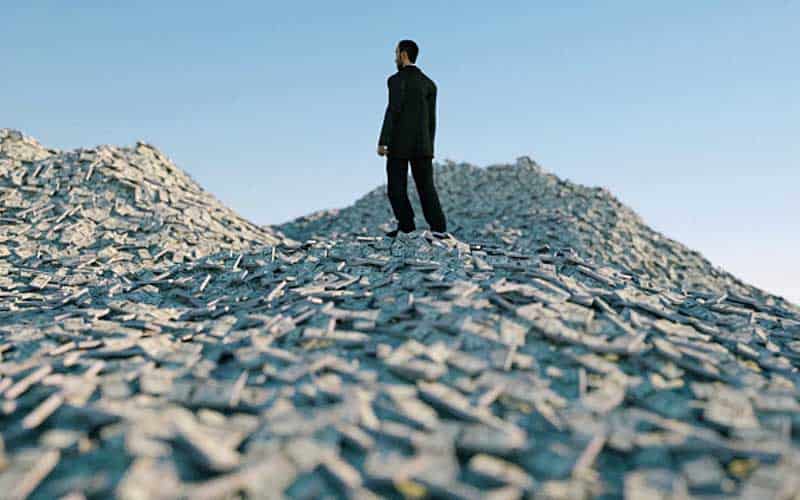 The Green Mountain State could be known for its piles of cash if lawmakers legalize sports betting this year.
And one member of the Vermont Legislature could be facing an uphill battle but is nevertheless attempting to get the state in on the sportsbook action.
Vermont state Sen. Richard Sears introduced S 213 on Tuesday, January 7—the first day of the 2020 legislative session—and had the bill referred to the Senate Committee on Economic Development, Housing and General Affairs.
The bill, if passed, would legalize sports betting in Vermont, but sportsbooks could only operate online and from mobile apps. However, it's worth noting that online and mobile is where states, such as New Jersey, generate most of its sports betting revenue.
Vermont does not currently have any brick-and-mortar casinos, and the lottery has long been the only way to gamble in the state.
With no physical retail locations to launch from, Sears' proposal is similar to the state sports betting laws in newly legalized jurisdictions, such as Tennessee, that had no gambling infrastructure in place at the time of passage.
The Vermont Board of Liquor and Lottery is named as the state's sports betting regulator and is tasked with implementing and maintaining the rules for Internet-based sportsbook operators.
Under the bill's current language, adults 18 years old and older are allowed to place bets on sporting events from their personal electronic devices, such as smartphones, tablets, or desktop computers.
Both betting sites and mobile sportsbooks can only accept wagers from people who are physically located inside the state lines of Vermont.
Wagering on high school sports or any other sporting event where the majority of participants are under age 18 is prohibited.
All professional and collegiate sporting events are allowed to receive action, and there are no restrictions on games involving in-state college teams. The bill also allows esports betting as long as the event does not have have a major of minors participating.
Bet types allowed in the Vermont bill include single-game wagers, teaser bets, parlays, over/under, moneyline, pools, exchange wagering, in-game wagering, in-play bets, proposition bets, and straight bets.
After receiving approval from the Board, operators are required to pay an initial $10,000 license fee, which is valid for two years, and $10,000 for each renewal.
A tax rate of 10% is imposed on the gross sports wagering receipts, and tax revenue generated by the government is sent to the state's general fund.
The 2019 proposal from the state House of Representatives failed to make it out of committee after its first reading in February. However, the Senate bill introduced this week gives lawmakers more time to discuss options for making sports betting legal in Vermont.
VT lawmakers have until May 8—the end of the 2020 session in Vermont—to pass a sports betting bill, and with New Hampshire, joining Rhode Island, now offering sportsbooks, the competition in New England is growing.
But if the state legalizes sports betting during the current session, sportsbooks could launch in Vermont before the year ends.