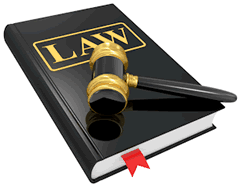 Sports betting is one of the most lucrative industries worldwide. However, the United States is missing out due to a federal ban is known as the Professional and Amateur Sports Protection Act, or PASPA. Under PASPA, 46 states are barred from hosting any type of regulated brick-and-mortar sports betting activity. American-based sports betting is not possible under PASPA in most of the country and will continue to be so unless it and other sports betting laws in the US are repealed.
This page was created to inform US bettors on PASPA, including its origin and how it affects the US sports betting market. You will also find information on the 4 states not affected by PASPA and the efforts to legalize sports betting in the United States.
Update On Paspa - May 14th, 2018
PASPA was repealed by a historic ruling by the United States Supreme Court who determined that the law does violate the Constitution of the United States.  New Jersey has been involved in an ongoing case in opposition to the professional sports leagues after an attempt made by the state to legalize state-regulated sports betting. New Jersey's victory has far-reaching implications for all states that seek to legalize sports betting.  As developments unfold we will provide updates to this page.
Where Did PASPA Come From?
PASPA, otherwise known as the Bradley Act, was passed back in 1992 in an effort to thwart the rise of sports betting in the US. The law was named after its main sponsor, Senator Bill Bradley of New Jersey. Gambling expansion was on the rise at the time, with South Dakota, Iowa, Colorado, Illinois, Mississippi, Louisiana and Missouri all legalizing casinos in the years leading up to PASPA. Before South Dakota legalized casino gambling in 1989, only Nevada and New Jersey had any sort of legal commercial gambling. There was a 13-year gap between when New Jersey and South Dakota passed their gambling legislation, though it appeared that history would not repeat itself with the number of states pushing for gambling expansion. Although PASPA only applies to sports betting, it takes away a huge portion of revenue from a potential gambling location, which lawmakers hoped would delay any sort of legislation.
Which States Are Exempt From PASPA?
The only four states exempted from the federal ban on American sports betting are Nevada, Delaware, Montana and Oregon. These states were exempt from the ban because they already some form of sports betting already in place. Nevada is the center of American sports betting action. Las Vegas is the only location in the country where you can walk into a brick-and-mortar sportsbook and place single-game wagers.
Oregon had something called Sports Action that ran through the state Lottery. It was a parlay card system that offered NFL betting lines in its first year, then added the NBA in its second. Sports Action was not very successful regarding sales and also prompted a lawsuit from the NBA. The NFL and NCAA held the state to ransom by saying Oregon would never have a professional franchise or any major NCAA tournaments as long as Sports Action was operational. The state finally caved and ceased NFL betting lines after the 2007 season.
The Delaware Lottery also ran a parlay card system on NFL games. Their system was not pulling in enough revenue to justify its existence, so it was discontinued after one season. In 2009, the state attempted to introduce Nevada-style sports betting as a way to jumpstart their economy, but the NFL, NHL, MLB, NBA and NCAA took legal action against them. The Third Circuit Court of Appeals ruled that Delaware could not introduce any sort of new sports betting under their exemption from PASPA. Delaware can only host sports betting options that were present before PASPA went into effect, which means parlay cards.
Montana was different from the other states because they didn't have any sort of Lottery parlay system or single-game wagering. Their exemption came via a sports pool law that allows establishments licensed to sell alcohol to provide betting square contests. These establishments do not take any portion of the prize pool.
Does PASPA Apply To Online Sports Betting?
No. PASPA strictly applies to US brick-and-mortar sports betting. The Federal Wire Act deals with US-based online sports betting. The UIGEA is another federal law that has to do with online gambling.
Have There Been Any Attempts To Repeal The Professional and Amateur Sports Protection Act?
Yes. There has been a growing wave of resistance to the federal ban since it became law 25 years ago. Recently, several states have drafted legislation in anticipation of the law being repealed. New Jersey is leading the anti-PASPA movement and is in a legal battle with the NFL, NBA, NHL, MLB, and NCAA. The Supreme Court has decided to hear the case and if they end up ruling in favor of New Jersey, it will open the floodgates to legal sports betting in the United States.
There is also a Congressional bill in circulation that aims to strike down PASPA. Representative Frank Pallone (NJ) drafted the Gaming Accountability and Modernization Enhancement Act would effectively repeal PASPA and allow states to introduce sports betting legislation. Whether this bill makes it through Congress remains to be seen, but it won't matter if the Supreme Court rules in favor of New Jersey in that case.
Are There Legal Forms Of Sports Betting In The US?
Unless you travel to Las Vegas, the only way to place bets legally is through sanctioned offshore sportsbooks. PASPA has no language that says it is illegal to place a bet with an offshore sportsbook as long as it is licensed and regulated. If the NJ case pulls through, expect more brick-and-mortar sportsbooks to begin popping up.