Sports Betting In Tunica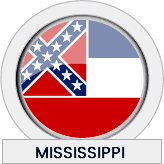 Online Sports Betting Available In Tunica Via Offshore Sportsbooks
In-Person Domestic Sports Betting In Mississippi Casinos
Legislative Movement Toward Mobile Sports Betting: Yes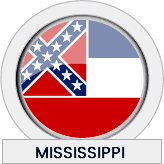 Tunica is a northern Mississippi town approximately 20 miles south of Memphis Tennessee and only a few miles from the Mississippi River. Tunica first introduced casino gambling in the early 1990s to help improve their economic standing, and the industry is still going strong today.
Sports betting in Tunica is legal and can be done in-person or online. Read on to discover the Mississippi sports betting options available to gamblers in Tunica, and learn about the best venues to lay down some action on professional and college sports.
Is Tunica Sports Betting Legal?
Yes, sports betting in Tunica, MS can be done legally via domestic and international options.
Domestic - Tunica bettors can wager on sports at a nearby Casino located inside of Mississippi's borders.
International - Offshore sportsbooks are able to accept bets from Tunica area bettors over the Internet because there are no state or federal gambling laws that prohibit the activity. If there's no law to break, then it isn't against the law.
Legally Licensed Online Sportsbooks That Accepts Tunica Residents
If you are looking for the best options for sports betting, Tunica, MS has got you covered with their glut of online sportsbook options, and we've listed the absolute best on the web in the table below. These online sportsbooks operate in a regulated international jurisdiction and have a long record of timely payouts.
Our team of experts have crawled the web looking for the absolute best online Tunica, Mississippi sports betting sites, but don't take our word for it. Browse them yourself and you'll see what we mean.

Sports Betting at Tunica Casinos
Much like the cities of Biloxi and Jackson, Tunica has a flourishing casino district that features multiple casinos littered along the Mississippi River. The tourism that derives from these Tunica casinos is a vital part of the local economy. Below you will find a list of Tunica Casinos and their plans for domestic sports betting.
Casinos With Sports Betting In Tunica, MS
1st Jackpot Casino Tunica - The 1st Jackpot Sportsbook is currently operating and located near the Stage bar and features multiple televisions to follow the live action.
Fitzgeralds Casino Hotel Tunica - Fitzgeralds Casino now features sports betting operations with 28 large screens to watch the games on.
Gold Strike Casino Resort - Gold Strike Tunica sports betting began on Aug. 1st, 2018. Tunica Gold Strike sports betting features several terminals with attendants that players can use to place wagers on college or professional sports.
Hollywood Casino Tunica - Sports betting is now available at Hollywood Casino. The sportsbook is located beside the casino and has multiple TVs and comfortable chairs for bettors to follow the action.
Horseshoe Casino & Hotel Tunica - Horseshoe Casino Tunica sports betting began in August of 2018.  Horseshoe Tunica sports betting is offered at a facility simply titled "the Book," and offers an elegant experience to regional gamblers.
Sam's Town Tunica Hotel & Gambling Hall - Sam's Town Casino now has a sportsbook that residents and visitors can play. The sportsbook is full of TVs and features multiple betting windows.
Best Tunica Sports Betting Apps
Don't bother looking for sports betting apps from Tunica casinos.  They don't offer them. The best mobile betting apps available for use in the Tunica area are offered by our top-rated sportsbooks and can be easily accessed using popular mobile browsers such as Google, Opera, Chrome, Firefox, or Opera. That's because these betting apps are web-based and do not require a download.
That means the full spectrum of sports betting options offered by the main site can be quickly accessed via mobile devices (iPad, iPhone, Android) just by clicking on one of the links in the table above. These mobile betting apps offer the best sports betting Tunica, MS has to offer, all in the palm of your hand.
Bitcoin Betting In Tunica, MS
Tunica sports betting odds can be wagered upon with a large variety of financial options, but none offer more perks than Bitcoin (BTC).
Bitcoin deposits can be made faster than any other currency, and include higher deposit match bonus offers than USD.
Bitcoin withdrawals are the only transaction method that can be deposited into your bank account in less than 24 hours.
There are several other options for making a deposit at a sportsbook that allows for Tunica sports betting online, but none offer the perks of Bitcoin or other cryptocurrencies, such as Ethereum, Ripple, Litecoin, Tether, Cardano (ADA), and Bitcoin Cash.
Live Betting Options
Live betting at Tunica sportsbooks allows for gamblers to place bets all throughout the game. No longer do you need to worry about making sure bets are placed prior to the opening whistle.
Live odds update throughout the duration of the contest that reflects in-game occurrences, and allows for live bets to be made on quarterly leaders, winner odds, over/under odds, and much more. Hedge your bets, or even get ahead, by staying in the action with Tunica's live betting options.
Tunica Sports Betting FAQs
Can I Bet On Ole Miss And Mississippi State Games?
Yes, betting on regional college sports is allowed at domestic sportsbooks and international betting sites. Some states restrict betting on regional NCAA sports, but Tunica and the Mississippi area can on any college game that is offered at an offshore or domestic sportsbook.
Can MS Sportsbooks Offer Online Sports Betting?
No, state laws forbid online sports betting from domestic sportsbooks. Online sports betting is legally offered through offshore sportsbooks that are operating in a regulated international jurisdiction. There are no state or federal gambling laws that forbid Tunica sports bettors from placing a wager on sports over the internet with an overseas sportsbook site.
How Can I Make A Deposit At A Tunica Sportsbook?
The best online sportsbooks that are taking bets from Tunica patrons can only make our list if they accept a wide variety of deposit and withdrawal options. We've already covered the benefits of Bitcoin and cryptocurrency above, but we also understand that not everyone is comfortable using it as a means of funding their account at this time. That's why we require our top sportsbook sites to accept more traditional banking options, including the following:
Deposit: Credit Card, Debit Card, Wire Transfer, Cashier's Check, Zelle, Vouchers, Third-Party Money Transfer Services, Cryptocurrency
Withdrawal: Wire Transfer, Cashier's Check By Courier, Vouchers, Cryptocurrency (the only method that allows for same-day withdrawals)
What Sports Can You Bet on At Tunica Casinos?
Tunica sportsbooks offer loads of sports and sporting events that bettors can wager on. Some of the sports you are likely to see are: