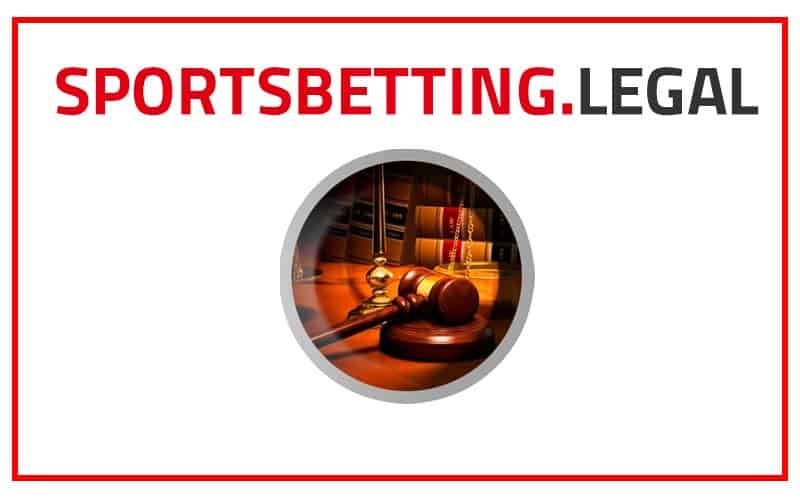 It's that time of year again—time to say goodbye to the dog days of summer and usher in the greatest sports betting season of all: Football season.
College football begins on Saturday, August 24 when the Miami Hurricanes and the Florida Gators play in the 2019 Camping World Kickoff game in Orlando.
Unfortunately, the state of Florida has made no real progress toward legalizing sports betting, but what about everywhere else in the United States?
Summer is ending soon, but things are getting heated out in the Midwest! Indiana threw some shade at Illinois over the weekend when it was announced that the Horseshoe Hammond Casino would open its sportsbook on September 4—one day before the 2019 NFL Kickoff game between the Green Bay Packers and the Chicago Bears.
Why is this significant? According to the Chicago Sun-Times, the casino is on the border between the two states and is only a 25-minute drive from the Loop a.k.a. Downtown Chicago. And with the Illinois Gaming Board stuck in a vicious loop of not establishing rules for sportsbook operators, the Hoosier State was more than happy to jump in and offer NFL fans in the area a chance to place legal wagers on the Packers-Bears matchup.
However, the Midwest sports betting race has already been won. Iowa became the 3rd state of 2019—and 11th state overall—when it launched a bushel of sportsbooks, both at brick-and-mortar casinos and through mobile wagering apps, on Thursday, August 15.
And when the Hawkeye State opened its sportsbooks, several residents from Nebraska who were in attendance vented their frustrations with state lawmakers refusing to legalize sports betting or casino gambling.
"We're feeling like money is floating across the river," one Horseman's Park racing bettor told KETV Omaha, and Mike Newlin, Horseman's Park general manager added that Nebraskans send around $500 million in gambling revenue to other states every year, so why not legalize gambling and keep the money in Nebraska?
"Ten minutes away you play blackjack and craps and now sports betting. It just puts us at another disadvantage," said Newlin.
For Nebraska to legalize sportsbooks, lawmakers would need to pass a constitutional amendment and have Gov. Pete Ricketts, who currently opposes any gambling expansion, to sign it. The measure would then appear on the 2020 ballots, where voters would ultimately decide the fate of legal sports betting in the Cornhusker State.
And speaking of state revenue, New Jersey announced this past week that its sportsbook handle totaled $251.4 million for the month of July, which is the lowest since September 2018. It's worth noting that July is arguably the slowest month of the year for sportsbooks since MLB is the only major pro sports league in season.
However, online and mobile betting continued to increase its share of the NJ sportsbook market, with 85% of all wagers placed from smartphones, tablets, and computers.
Legal sports betting in Pennsylvania continued to grow and brought in a $59.3 million handle for the same month, a $13 million increase from June. The state is just now beginning to hit its stride with online and mobile options, bringing in $38.9 million—almost 66% of the total handle.
Oregon is set to launch its lottery-run sports betting app, Scoreboard, in time for the NFL season, but it looks like the Chinook Winds Casino Resort, which is operated by the Confederated Tribes of Siletz Indians, will launch a brick-and-mortar sportsbook "soon™."
Could this be a New Mexico 2.0, where the state and the tribes amend the compact to include sports betting? We'll keep an eye on this for further developments.
In the last bit of state news, the US Department of Justice announced Friday it would appeal a June decision that stated the Wire Act of 1961 only applies to intrastate sports betting. New Hampshire's lottery won the case after it filed the lawsuit earlier this year when the DOJ said it would be reversing its 2011 opinion to encompass all forms of online gambling under the act.
If the DOJ succeeds and is allowed to enforce its new opinion, then any online gambling industry—which includes state-run lotteries—happening between states could be banned nationwide.
Along with Iowa launching its sportsbooks this past week, perhaps the biggest news came from the NFL and ESPN.
Despite being vehemently opposed to sports betting in the past, the NFL signed an exclusive deal with Sportradar to provide official league data to more than 500 sportsbooks operating in the US and international markets.
And the Disney-owned ESPN dipped another toe into the sports betting water last week when the network announced Daily Wager, its sports betting news and information show, will be moving to ESPN2 on August 20 and a Sunday morning episode is being added to the schedule just in time for the NFL season.
Additionally, all graphics used on ESPNEWS will now feature sports betting news, lines and information all-day long, excluding live events. Caesars, which partnered with ESPN earlier this year, will supply all odds information.
If you want to stay up-to-date on legislation allowing legal sportsbooks in your state, then be sure to check out our US sports betting bill tracker.
With college football beginning this weekend and the NFL kicking off in September, now is the perfect time to get in on the betting action! For a list of the best betting sites for the 2019 football season, check out our online sportsbook reviews!