Legal Sports Betting In Wilmington
Online Sports Betting Available In Wilmington, DE Via Offshore Sportsbooks
Legal Domestic Sportsbook In Wilmington: Delaware Park Casino
Online Sports Betting Is Legal In DE But Not Yet Regulated
Wilmington residents are in an interesting place when it comes to sports betting. The town is not the home of any professional of major collegiate sports teams, but because it is located just south of Philadelphia and to the north of the Baltimore/Washington, D.C. region, the area features a glut of major athletic organizations worth betting on.
There are options for legal sports betting in Wilmington, Delaware, and the purpose of this site is to inform potential bettors on gambling laws, sportsbooks accepting Wilmington residents, and all other vital aspects of wagering on sports in Delaware.
Is Sports Betting Legal In Wilmington, Delaware?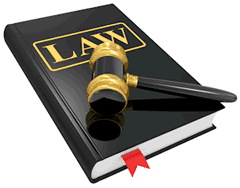 The DE legislature has passed laws allowing for domestic sportsbooks that can offer their betting services in-person and online to Wilmington residents. Those in Wilmington also have the option of wagering with offshore sportsbooks operating online because Delaware and US gambling laws fail to address sports betting with entities outside of the United States' jurisdiction.
That said, some betting sites do not allow for DE residents to become members, so check the terms and conditions before signing up.
Additionally, although Delaware's regulations allow for sports betting, those inside the state's borders cannot wager with a sportsbook located in another state because of the Federal Wire Act, which prohibits interstate sports betting entirely.
Online Sportsbooks That Accept Wilmington, DE Residents In 2022

Our team of online betting insiders have scoured the net to compile a list of the best available sportsbooks accepting Wilmington, DE residents. These DE friendly offshore betting sites feature strong security profiles, reliable customer support, and generous bonus incentives. We recommend becoming a member at more than one site so you can shop the odds for the most advantageous betting lines.
Wilmington Mobile Betting Options
Those in the Wilmington's neck of the woods looking to bet on sports via their iPhone or Android device are in luck because the web apps offered by top offshore sportsbooks don't require any downloads. Just click on any of the sportsbook links in this guide using an up-to-date mobile browser, such as Google Chrome, Safari, Opera, or Firefox, and the responsive design tech will handle the rest.
Delaware also permits state-regulated mobile sports betting apps that allow for wagering on most major athletic competitions occurring around the globe. One major disadvantage of state-regulated books is that they do not offer entertainment or political betting lines. Offshore betting sites feature those categories, as well as several others not offered domestically.
Note: Another reason to consider offshore books instead of local DE sports betting apps is that the lines offered by the latter will often be heavily skewed in favor of nearby popular teams. Because offshore books take action from bettors nationwide, you'll often get much better odds – and much bigger payouts – on local favorites.
DE State-Regulated Sportsbooks Near Wilmington
Located just outside of Wilmington is a racetrack and popular gaming facility called Delaware Park Casino. Featured inside of DPC is a fully functioning sportsbook taking wagers on major sports from around the world.
Harrington Raceway and Casino, and Dover Downs Hotel and Casino each feature state-regulated sportsbooks as a part of their operations, too, and they are both about an hour's drive from Wilmington.
A minimum age of 21 is required for entry at all three of these facilities, which is another reason to consider betting online, where you only have to be 18 and up.
DE Sportsbook Banking Options
Cryptocurrency – namely Bitcoin (BTC) – is the preferred method of deposit and withdrawal at the offshore sportsbooks recommended on this page. The use of Bitcoin and other forms of crypto carries with it the advantage of higher deposit bonus matching and is the only method that allows for same day payouts.
We've also seen an increase in the use of Zelle, a US product that offers quick cash-to-Bitcoin exchange services. Other varieties of cryptocurrencies our team has seen supported at most top sites are Litecoin, Ethereum, Ripple, and Bitcoin Cash.
Other traditional methods of deposit include debit/credit cards, international Visa gift cards, money orders, bank wire transfers, retail money transfers, betting vouchers, and cashier's checks. Withdrawal options like wire transfers and courier checks have multi-day waiting times and usually come with added fees, unlike BTC which offers same day payouts and has no fees attached. Domestic Delaware sportsbooks do not accept Bitcoin or other cryptos.
Live Betting in Wilmington
Most contests that are featured at sportsbooks, online and in-person, will allow for live betting opportunities that provide in-game betting with odds that are constantly updating to reflect the ebb and flow of the games in question.
If you've made a pre-game wager that is a sure loser and it is still early in the contest, a live bet can bail you out. You can place in-game bets on outright winners, halftime leaders, the total combined points for each team, and all kinds of player and team props.
Sports betting in Delaware and the live wagering it allows for keep gamblers in the game for the entire duration of the contest, no matter what. But that said, you'll always find the most live wagering options at offshore sites.
Sports Teams In Wilmington, DE
As previously stated, Wilmington, Delaware is not home to any major college or professional sports franchises or organizations, but there are dozens of options within a two-hour radius that are prominent on the national scene.
Regional professional teams that are sure to draw the attention of Wilmington regional sports bettors include the following:
National Football League (NFL)
New York Giants
New York Jets
Baltimore Ravens
Washington Redskins
National Basketball Association (NBA)
Philadelphia 76ers
New York Knicks
Brooklyn Nets
Washington Wizards
Major League Baseball (MLB)
Philadelphia Phillies
Baltimore Orioles
Washington Senators
New York Yankees
New York Mets
National Hockey League (NHL)
Philadelphia Flyers
Washington Capitals
New Jersey Nets
New York Islanders
New York Rangers
Wilmington, Delaware Sports Betting FAQs
Absolutely. State-regulated sportsbooks and offshore betting sites offer odds for contests that are occurring around the world and are not limited to sports within the Wilmington region. Before using an offshore sportsbook, make sure they accept DE residents.
Our recommended sportsbooks host mobile versions of their odds boards via web-based applications. There is no sports betting app download required. All current Apple, Android, and other major devices are compatible with these mobile sportsbooks as long as an updated browser is used. State-regulated downloadable sports betting apps are also available from the App Store and Google Play stores, but these are geo-fenced to the state.
Yes! And not only can you bet with it, offshore sportsbooks prefer it and entice gamblers with promotional offers that tower over the bonuses extended for traditional methods of payment. Bitcoin and other cryptocurrencies are also the only way to secure a same day payout. That said, domestic DE sportsbooks do not accept BTC or other forms of cryptocurrencies.
Wilmington Sports Betting Resources