Legal NFL Futures Betting At Online Sportsbooks
Of all the NFL bet types, futures odds are the only lines that remain on the boards at online pro football sportsbooks for the entire calendar year. Legal NFL futures betting at online sportsbooks is available across the USA, 24 hours a day, and this guide reveals how and where it can be done.
Betting on the NFL and its many varieties of futures odds that are available can be tricky, but if you follow our playbook, you'll find the best legal online pro football betting sites that cater to USA sports gamblers. We also provide guidance on what NFL futures betting odds are, and helpful strategies to protect your bankroll.
Is Betting On NFL Futures Odds Legal?
Yes. Domestic and international NFL sportsbooks offer futures odds for the Super Bowl, playoffs, MVP honors, and more. Some US states have legalized in-person and online sports betting on NFL futures. If you are of appropriate age and live near a state that offers these services, visit an NFL sportsbook and place a futures bet.
For many in the US, the international sportsbook sites that we review are the best option for legally betting on NFL futures because there are no laws prohibiting the activity in 49 out of 50 states, including legal betting in Washington, D.C. Because there are no laws saying that it cannot be done, no rules are being broken when doing business with a reputable NFL sportsbook site like the ones featured in the section below.
Best Online Sportsbooks Placing NFL Futures Bets
What Are NFL Future Bets?
NFL futures are technically any odds that receive action tomorrow or afterwards, including next weekend's game lines. What most folks are referring to when they mention NFL futures odds are pro football betting lines that predict the eventual winner among an assortment of teams or players.
The following NFL betting options are the most common when searching out the futures odds that appear at online sportsbook sites.
NFL Super Bowl Futures – NFL Championship figures are available the day following the prior year's Super Bowl, if not earlier. Betting on all 32 NFL Teams will be included in the Super Bowl futures odds until they are eliminated from playoff contention. These odds are usually available all year long and are some of the first to take action for each NFL season.
NFL Futures: Conference Odds – These are pro football betting lines that operate just like Super Bowl futures but only include the 16 teams in each the AFC or the NFC. Just like for the SB futures, as teams are eliminated from contention, they are removed from the betting lines and wagers on them are considered losers.
NFL Futures: Division Odds – These futures are the best indicators of what franchises will qualify for the postseason and technically count as NFL Playoff betting, as the winner of each division automatically attains one of the top four spots in the Conference. These odds offer an easier chance to secure a win because there are fewer teams involved (4), but the payouts are also smaller.
NFL Futures: Total Wins – This betting type operates just like an NFL over/under odds, with each line providing a total number of wins that pro football gamblers must wager on whether they'll finish above or below. While these win futures for pro football may give an indication of success, it doesn't apply directly to each team's playoff chances.
NFL MVP Futures Odds – One of the most popular NFL prop bets that remains on the boards for most of the season is the Most Valuable Player betting odds. The NFL MVP award is typically given to quarterback, wide receiver, or running back of a highly successful, playoff-bound team, but can be awarded to any player on the roster that receives enough votes. The MVP award is given out just prior to the Super Bowl each year.
Options For NFL Futures Betting
Bovada NFL Futures - While Bovada is the #1 sportsbook on the planet, their NFL futures odds that they offer are fairly standard offerings for Super Bowl, conference, and division winners. While they may refrain from offering more outlandish NFL futures, they make up the difference with accurate payouts and reliable customer service.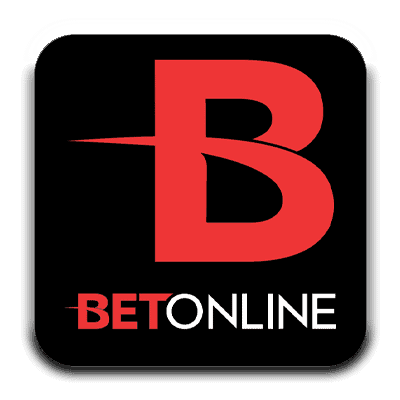 BetOnline NFL Futures - BetOnline NFL futures are plentiful with standard offerings and more offbeat odds that include early Super Bowl game lines featuring AFC vs. NFC moneylines. Another perk of NFL futures betting with BetOnline is that they have an entire section dedicated to them.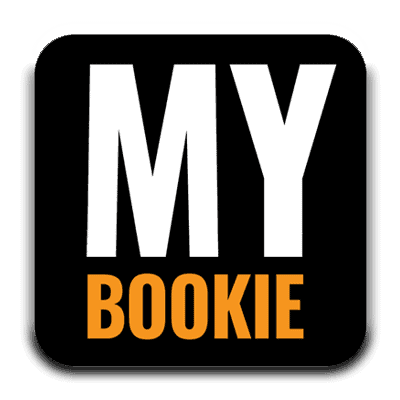 MyBookie NFL Futures - MyBookie has gone above and beyond with their National Football League futures betting options because they include a category and section for several different varieties. This convenient arrangement makes it easy to quickly locate the NFL futures you're after and lay some action.
How To Bet NFL Futures Online?
A few legal US sports betting states allow for NFL futures wagering to take place at their domestic sportsbook sites, but not many. For most of the United States, the best option for betting on NFL futures odds is to join one of the top-rated online sportsbooks that have made out best-of list.
We must recommend that prospective members line shop for the best sportsbook payouts prior to selecting which book to join, and this can be done by searching through each of the NFL betting sites listed above.
Once the desired NFL sportsbook site is chosen, locate the join icon at the top of the homepage, click it, and enter the account information requested. Once finalized, new users will be taken to the sportsbook deposit page where they'll be presented with USD and cryptocurrency banking options and bonus cash offers.
Once the deposit has been made, locate the sportsbook tab and find the football or NFL section for Super Bowl betting, or futures for any other pro and college sports.
Strategy For Betting On NFL Vegas Futures
We briefly mentioned above that shopping the NFL futures odds across multiple sportsbooks to find the best payout is crucial to any successful NFL wagering strategy.
For example, if a sports gambler is interested in betting on the NFL MVP props placed on Patrick Mahomes, different odds will be offered for his chances of success from site to site.
If $100 were to be wagered on Mahomes' MVP odds at Bovada (+500), BetOnline (+400), and MyBookie (+350), the net results would be, respectively, $500, $400, and $350, all for the exact same bet.
Since nearly all NFL futures odds requires selecting one winner amongst many, shopping lines for the best payout options is the best advice we can give.
Sports Betting Apps For NFL Futures Prop Bets
The online NFL betting apps that we endorse on this page port their services to iPads, iPhones, Androids, and other popular smartphones and devices, but not through a downloadable application. These applications are web-based and allow for legal mobile sports betting that operates via mobile browsers (Opera, Safari, Chrome, Google, Firefox).
Just click on any of the NFL sportsbook links contained inside of this page and any up-to-date smartphone or tablet will instantly gain access to National Football League futures odds for the Super Bowl, and every other betting line available from their main website.
Bonus Offers At NFL Sportsbooks
Online sportsbook sites typically offer to match a portion of any sports betting deposit, including funds intended for wagering on NFL futures. A standard promotion we find often matches 50% of the first deposit up to $250, but these bonus cash offers from online sportsbooks will increase in value during special times of year (Super Bowl) or when using Bitcoin (BTC) or other cryptocurrencies to fund accounts.
Becoming a member with an NFL sportsbook site does not require accepting a bonus offer. Read through all terms and conditions before taking a sportsbook promo.
NFL Futures Banking Options
As mentioned in the bonus section above, depositing with BTC and other cryptocurrencies typically includes increased bonus offers. Bitcoin sportsbook deposits and withdrawals also transact faster than the US Dollar and winnings can be collected within the same 24-hour-period it was requested.
If you're looking for the most secure online banking method, cryptocurrency has you covered there as well, as it rivals the banking industry for online protection. For USD fans, debit/credit cards and wire transfers are the most popular sportsbook banking options.
Live NFL Futures Betting
All futures odds for outcomes occurring in the National Football League take action until a final result is rendered. That said, all NFL futures odds qualify for live betting as there is no game clock that needs to be consdered when placing a wager online.
As long as the conclusion of the NFL futures line has not been reached, live bets can be made. Online NFL sportsbooks can remove futures odds at any time they choose to change the lines or keep them off the boards forever.