NFL Prop Bets at Legal Sportsbooks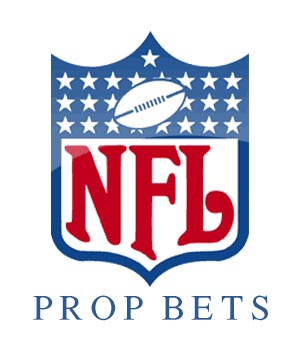 Prop bets are also known as proposition bets and can include any element of an NFL game broadcast and will not always involve the final results of the game. Prop bets are one of the most popular NFL betting types available at the best online sportsbooks because they do not require expert-level knowledge to participate.
They typically involve results that allow for yes or no answers or provide odds for totals that offer a number that bettors are asked to pick an over or under for. Betting on the NFL and in particularly the Super Bowl, provides for the most pro football related prop bets, as there are so many different events occurring during the broadcast and a large chunk of the entire planet is watching.
Our guide to NFL prop bets will define what prop bets are, and will detail the different varieties of them that are out there to wager on. We'll also describe the legalities of NFL prop betting, and will provide a list of the best betting sites on the web to place a wager at.
Is it Legal To Bet On NFL Prop Bets?
Yes, it is legal to wager on NFL prop bets, and sports bettors inside of the United States have two options available to them.
If you live in or near a state that provides for domestic sportsbooks, simply visit one and place a wager on an NFL prop bet in person.
Wager on NFL prop bets at an online sportsbook operating outside of the USA's jurisdiction.
Because wagering with an offshore betting site is not outlawed by any state or federal regulations, bettors within the United States can legally bet on one of the many NFL prop betting lines they provide.
Washington has passed laws forbidding online gambling, but many of our recommended legal sportsbook sites allow for members from there. We've also yet to hear of any arrests being made in WA.
That's because laws are written to target illegal operations and not the participants. Either way, we recommend that everyone should be familiar with regional gambling laws, and the terms and conditions of membership at online sportsbooks, prior to making a wager on an NFL prop bet.
Best NFL Prop Betting Sites For 2023
What Are NFL Prop Bets?
NFL proposition bets can include anything from the amount of stats that a player will accumulate in a given game or how long the National Anthem will take to sing at the Super Bowl. They are typically presented with options for yes or no, or with a total for over/under betting.
Since the Super Bowl has so many options for betting, including commercials, the National Anthem, and the halftime show, not to mention the actual game, it inspires the more prop bets than any other NFL contest.
The prop bets also increase in amount around Super Bowl time because of the number of viewers that watch the championship game each year. With so many sets of eyes on the game, and so many watch parties occurring, new bettors are looking for fun wagers to make.  NFL prop bets are the perfect remedy for that situation.
Current NFL Prop Bet Odds
If you are looking for the best NFL prop bets, they can be found year-round at our top-rated pro football sportsbooks that we list in this guide. Below we describe each variety that sports bettors can expect to find at online sportsbooks.
Win Totals
A popular season NFL prop involves individual team win totals. Oddsmakers set the total line and bettors are given the chance to wager on whether the team will win above or below that mark. An example win total betting line is below.
Dallas Cowboys - Total Wins In The 2021 Regular Season
Over 9.5 (

-165

)
Under 9.5 (

+125

)
Using the above line as an example, the odds favor betting on the Dallas Cowboys to win 10 or more games in 2021. A wager of $100 to win less than 9 games will earn $125 if it happens.
Playoff Prop Bets
A playoff spot can be earned in the NFL by winning a franchise's respected division, or earning a wild card spot and betting on the NFL playoffs sees plenty of the action at sportsbooks. There are odds on divisional winners, whether a team will make the playoffs, as well as future conference and Super Bowl champions. Examples of prop bets for the NFL Playoffs are provided below. The lowest number featured in each betting line represents the favored team or option.
Houston Texans - To Make The Playoffs
Will The Las Vegas Raiders Make The 2020-2021 Playoffs
NFL Player Prop Bets
There are several NFL player prop bets that are placed on the potential of each individual player. Wagers are allowed for season stat totals, NFL MVP odds, and player of the year awards, and individual game performances. Statistical categories are almost always presented with yes or no options, whereas awards-based props typically feature long lists of names. Here are a few examples.
Patrick Mahomes

+400

Lamar Jackson

+725

Russell Wilson

+850

Carson Wentz

+1400

Dak Prescott

+1400

Tom Brady

+1400

Cam Newton

+1600

Kyler Murray

+1600

Aaron Rodgers

+2000

Deshaun Watson

+2000

Baker Mayfield

+2500

Drew Brees

+2500

Philip Rivers

+2800

Jimmy Garoppolo

+3000

Matthew Stafford

+3500

Josh Allen (QB)

+4000

Ben Roethlisberger

+5000

Christian McCaffrey

+5000

Derrick Henry

+5000

Drew Lock

+5000

Matt Ryan

+5000

Saquon Barkley

+5000

Jameis Winston

+5500

Daniel Jones

+6600

Kirk Cousins

+6600

Aaron Donald

+7500

Jared Goff

+8000

Ryan Tannehill

+8000

Dalvin Cook

+10000

Ezekiel Elliott

+10000

Gardner Minshew

+10000

J. Watt

+10000

Jarrett Stidham

+10000

Khalil Mack

+10000

Nick Bosa

+10000

Joe Burrow

+15000

Leonard Fournette

+20000
Atlanta Falcons: Julio Jones 2020 Regular Season Receiving Touchdowns
Over 6.5

-165

Under 6.5

+125
Arizona Cardinals - Kyler Murray - 2020-2021 Regular Season Passing TDs
Over 25.5 -120
Under 25.5 -110
Arizona Cardinals - Kyler Murray - 2020-2021 Regular Season Passing Yards
Over 3950.5 -160
Under 3950.5 +120
NFL Super Bowl Prop Bets
NFL prop bets are also one of the most popular options when betting on the Super Bowl, as the broadcast offers opportunities to place a wager on a wide variety of odds. The national anthem, the commercials, individual Super Bowl player props, and the halftime show inspire several betting lines each.
In fact, the Super Bowl is the most wagered upon single event each year, and the high amount of Super Bowl prop bets are a direct result of that attention. NFL futures lines on the Super Bowl can be wagered on year-round, but the options seem virtually unlimited during the weeks prior to the NFL championship game.
Length of National Anthem
Will the National Anthem Singer Omit a Word
Will Coin Toss Will Land on Heads or Tails
How Long The Halftime Show Will Last
What Songs Will Be Performed During Halftime Show
How Many Stats a Player Will or Will Not Accumulate
Team-Related Stat or Score Levels
Length, Order, and Content of Super Bowl Commercials
Politician's Advertisements or Appearance at Game
What Celebrity, Signs, or Other Crowd-Related Appearances in Broadcast
NFL Draft Prop Bets
Each April college hopefuls are drafted to NFL teams in hopes of hoisting Lombardi Trophies and playing a long Hall of Fame worthy career. NFL Draft betting inspires loads of prop betting lines, including what position a player is drafted at, what football position will be selected with each team's pick, and what will be the top selection made for each football position.
Those are just the most common prop bets we've seen offered, but there is no limit to what sportsbooks can accept wagers on, so expect to see a larger variety offered as it gains in popularity each year. Below is an example of the odds that bettors can expect prior to next year's draft.
Trevor Lawrence

-325

Justin Fields

+325

Penei Sewell

+450

D'Eriq King

+2200

Micah Parsons

+2500

Jamie Newman

+3300

Alex Leatherwood

+3800

Gregory Rousseau

+3300

Ja'Marr Chase

+5000

Travis Etienne

+5000

Devonta Smith

+5500

Patrick Surtain II

+5500

Jaylen Waddle

+5500

Shaun Wade

+5500

Trey Lance

+1000
Props On Non-Game Occurrences
As we mentioned earlier, NFL prop bets can include any in-broadcast occurrence and doesn't necessarily have to involve elements of gameplay. Some of these wagers include the length of time that the National Anthem will take to sing at the Super Bowl, whether or not a player's girlfriend or wife will be shown on screen, if a fan will run on the field, or if a particular sign will be held up and caught on camera at some point during the game.
NFL Prop Betting Apps For 2023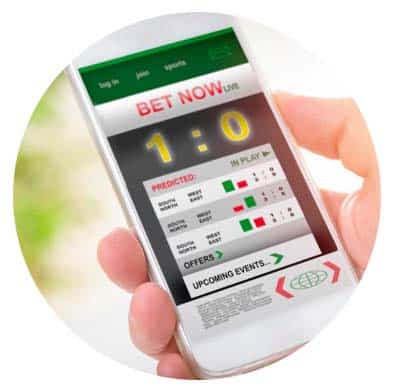 The ability to offer NFL prop betting on mobile devices such as Android-based tablets or smartphones, iPads, or iPhones, is a premium factor in which online sportsbook a bettor decides to use. The online NFL betting sites that we recommend offer mobile gambling and prop wagering that can be accessed by any current smartphone with an up-to-date browser.
Just by clicking on one of our preferred sportsbook links in this guide, mobile devices can access the full features of the regular website from anywhere with a strong internet signal. Touch-button controls aid with easy sportsbook navigation using responsive design technology.
The best part is, betting lines can be accessed quickly because no download is required to open the NFL betting apps that our wagering sites employ. Plus, it makes it quick to shop the odds and find the highest payout possible.
NFL Prop Builder Tools
Many online NFL betting sites now feature prop builders that unite all performance-based propositions for in-game team and player achievements into one tool so that their members don't have to spend time navigating through hundreds of lines in one go.
Each February, these apps convert into the best Super Bowl prop builders and allows online NFL gamblers to easily add and subtract elements of their football parlays to tweak the calculations to their liking.
Each of the online sports betting sites that we review includes some form of prop building application, with all potential NFL gambling options at members' fingertips, organized neatly in categories based on different stats and accomplishments.
Live Prop Bets
Live Betting NFL odds and prop bets will continuously update throughout the season, and even during the game that is on the line. Since most prop bets will last until the end of the game, wagers can be made on each line until it occurs, or the final seconds tick off the clock, whichever comes first. For instance, if the team favored to win the Super Bowl misses the playoffs, that franchise will be removed from the board and the remaining odds will be adjusted.
All varieties of NFL prop bets can be found under the Football, then NFL sections at online sportsbooks. If the pro bet has to do with the Super Bowl or the NFL Draft, they may feature their own tab or section, but can usually be reached via the NFL section as well.
Funding Your NFL Prop Bet
The NFL betting sites that have earned our recommendation here at SBL feature USD and cryptocurrency as a part of their sportsbook banking options. While traditional US dollar deposits may seem more convenient, crypto uploads with Bitcoin are hassle free and are completed within minutes.
BTC, Ethereum, Ripple, Cardano, Dogecoin, and other major altcoins are in play, but they do differ from book to book. The one constant is Bitcoin, so think twice before using USD.
NFL Sportsbook Bonuses
Partaking in an online sportsbook bonus requires the entry of a promo code at the time of deposit (in most cases) that places a percentage of the transaction total into the user's account.
These funds are subject to terms that require extended wagering periods so read up and decide if this option bonus is for you. If all conditions are completed, members can withdraw the bonus cash whenever they like.
Proposition bets are wagers that "propose" a scenario to the bettor. They usually feature yes or no as the betting options, and are restricted by a period of time, usually the game clock of an NFL contest, or the period of time that a game broadcast is on the air.
Prop bets are offered on in-game or in-broadcast scenarios and whether they will occur or not. Bettors can place wagers on if they think a quarterback will throw for over 3 touchdown passes, or on the amount of times that a broadcaster repeats a phrase.
Yes, the online sportsbooks we recommend accept deposits with Bitcoin (BTC) and other cryptocurrencies such as Tether, Bitcoin Cash, Ethereum, Ripple, and Litecoin. Bitcoin is also the only method that allows for a payout within 24 hours of it being requested and is the preferred method of deposit and withdrawal at online betting sites.
NFL prop bets are available year-round. Generally speaking, the further away the event is, the more advantageous the odds are going to be. For instance, the best time to wager on a prop bet for the Super Bowl winner is right after the previous year's champion has been decided.