Best NFL Betting Apps For iPhone And Android 2023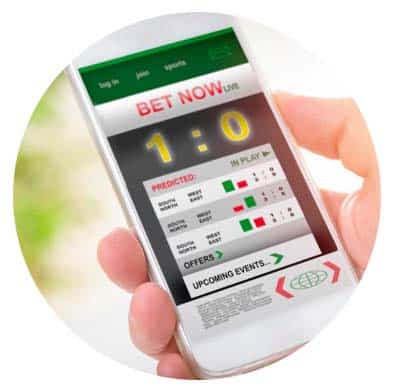 Offshore NFL Betting Apps Available Across The Entire USA
Domestic Football Betting Applications Operational In Some States
The Best NFL Betting Apps For 2023 Are Ranked Below
Betting on games in the National Football League is the most popular gambling sport in the United States. The best NFL betting apps for iPhone and Android make wagering on football incredibly convenient, bending to the demands of gamblers that are on the go across the entire USA.
The mobile apps offered by our top NFL sportsbook sites are second to none in the gaming industry, so read on to learn why they've earned that ranking and where they can be found. We also delve into the pros and cons of mobile sports betting apps and the legal gambling age to wager on iPhones, iPads, and Android smartphones and tablets.
Bovada Sportsbook

#1 Site For Mobile Gambling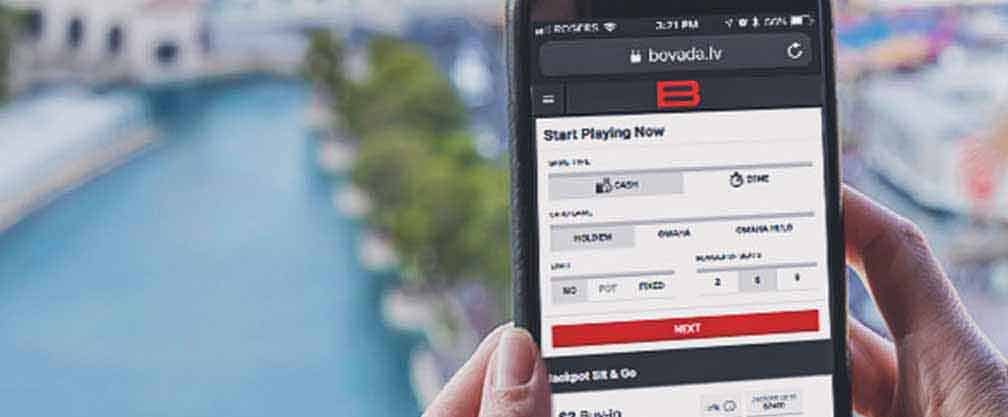 The Best NFL Gambling Apps For 2023
Are NFL Betting Apps Legal In The United States?
Yes, betting on NFL games using mobile sportsbook apps is legal in the USA using domestic and offshore gambling applications. Some states offer domestic sports betting apps that must be downloaded to Apple and Android devices, with most requiring a minimum age of 21 to place a mobile wager.
The offshore betting apps that we endorse in this guide allow for mobile pro football gambling to take place across the entire USA between them. Furthermore, members can bet on NFL odds using sports betting apps at 18.
How We Choose The Top NFL Gambling Apps
The football betting apps that populate the web and online stores are numerous, but we've narrowed them down to only the most elite selection of mobile NFL gambling options using our unique review process that investigates for the following:
Guaranteed payouts of winnings within promised timelines
At least two years of uninterrupted membership with 100% customer satisfaction
24/7 accessibility using the top Apple and Android smartphones and tablets
A robust selection of NFL betting lines, prop bets, and futures
Secure deposits and withdrawals using Bitcoin and other cryptocurrencies
Live NFL betting lines via Apple and Android
States With Domestic NFL Betting Apps In 2023
While several states in the USA have decided to regulate their domestic sportsbooks, not all of them have chosen to allow for mobile sports betting. For the most part, domestic sports betting apps require a minimum age of 21 to participate. The following US states allow for mobile sports betting apps that can be downloaded to iPhones, iPads, and other popular smartphones and tablets.
CO: Colorado Mobile Sports Betting
FL: Sports Betting Apps In Florida (Pending Launch)
IL: Sports Betting Apps - Illinois
IN: Indiana Sports Betting Apps
IA: Iowa Sports Betting Apps
MI: Michigan Mobile Sports Betting
MT: Montana Sports Betting Apps
NV: Nevada Sports Betting Apps
NH: New Hampshire Sports Betting Apps
NJ: New Jersey Mobile Sports Betting
NY: New York Mobile Sports Betting
OR: Oregon Sports Betting Apps
PA: Sports Betting Apps In Pennsylvania
RI: Rhode Island Sportsbook Apps
TN: Tennessee Sports Betting Apps
VA: Virginia Sports Betting Apps
DC: Washington, D.C. Sports Betting Apps
WV: West Virginia Mobile Sports Betting
WY: Wyoming Mobile Sportsbooks (Pending Launch)
States That Allow Offshore Betting Apps For NFL Odds
The offshore sportsbooks that we recommend to our readers operate in regulated international gaming districts that fall outside the USA's jurisdiction. Because of this status, they can offer their services over the web to US-based gamblers who want to bet on sports using mobile phones and tablets.
While all states in the USA are covered between the mobile sportsbook apps we recommend, some regions are excluded from becoming members of certain sports betting sites.
Pro football gamblers that want to bet on their iPhones are in luck. The top sportsbooks included on this page can be pulled up on current iPhones and iPads with onboard mobile browsers. As long as your device still receives iOS updates, it can access the top football gambling apps we endorse.
Betting using your Android tablet or smartphone is legal for 18 and over Americans. All that is required is clicking on any offshore sportsbook that we've listed within this online guide using your current Android (Samsung, Google Pixel, Motorola, etc.).
Best 2023 Smartphones
For NFL Betting Apps
Apple
iPhone 14
iPhone 13
iPhone 12
iPhone 11
iPhone 10
iPhone X
iPhone 8
iPhone 7
iPhone SE
iPad
Samsung
Galaxy Z Fold Serise
Galaxy Z Flip Series
Galaxy S Series
Galaxy A Series
Galaxy Note Series
Other Smart Phones
Google Pixel Series
Motorola edge+
Motorola moto g stylus
How To Become A Member With A Pro Football Betting App
Placing an NFL bet using a web-ready tablet or smartphone in the USA can be done within a few minutes. All that is required is a minimum age of 18, some USD or cryptocurrency to bet with, and an Apple or Android device connected to the Internet.
Before becoming a member of any NFL betting app listed on this page, check out the reviews we have posted for each of them and browse around their websites first. Also, consider joining more than one of them so that pro football gamblers can line shop for the best sportsbook payouts.
Once you're ready to sign-up:
Click on any mobile sportsbook that we recommend on this page for NFL betting using an iPhone, iPad, or Android device.
Press the "join" or "join now" at the top of any page within the mobile sportsbook.
Submit your account data, create a sportsbook login, and verify your membership using your phone number if required.
Make your first mobile sportsbook deposit using cryptocurrency or USD.
Now that accounts are funded, members can use touch-button navigation to open the online sportsbook and bet on NFL odds from anywhere in the country they choose.
Advantages Of Mobile NFL Betting
Does not require the bettors' presence at an in-person gambling venue. NFL bets can be placed from anywhere the mobile gambler chooses.
Touch-button controls allow for single-handed navigation of the entire NFL sportsbook.
Sportsbook members can often take advantage of exclusive bonus offers for mobile betting.
When mobile betting with an NFL sportsbook we endorse, all pro football odds, lines, and props are ported to Apple and Android devices – you aren't missing out on anything!
Mobile NFL Bet Types
The online sportsbooks that top our rankings at SBL offer all their NFL odds on mobile devices, allowing members to partake in all the options produced at the sportsbook's desktop site.
NFL bet types that can be made on smartphones and tablets include:
NFL Betting Lines: Point spreads, moneyline odds, over/under totals
More!
However, the biggest advantage to using mobile sportsbooks is that you can now place bets while on the go, including live betting during a game or event.
Live NFL Betting On Sportsbook Apps
Mobile devices are so convenient because the lives of Americans are so hectic. Exponentially increase the convenience by using mobile NFL betting apps to wager on games during the first, second, third, and fourth quarters.
Live NFL betting lines remain active until oddsmakers decide to remove them, taking action on point spreads, moneylines, and the over/under until the game's closing moments. The combination of mobile sportsbook apps and live NFL betting lets the gambler control time and space.
Offshore vs. Domestic NFL Gambling Apps
Allows for members to join and wager on pro football at 18
Available across the entire United States
Greater selection of NFL prop bets
Cryptocurrency deposits and withdrawals are preferred
Slow USD Transaction Times
Domestic Sports Betting Apps
Faster USD Transactions Than Offshore Betting Apps
Not available in most states
A majority require a minimum age of 21 to join and bet
USD betting only
Not as many prop bets as offshore books
Mobile NFL Sports Betting Bonus Offers
Each online football sportsbook offers deposit matching bonus cash offers to new and sometimes existing members. These bonuses usually include playthrough terms that require betting the bonus dollars a certain number of times before any withdrawals can be requested.
As long as your bet schedule matches up with the given timelines, there's nothing wrong with accepting an optional sportsbook promo code for the bonus cash.
Banking Options For Pro Football Bet Apps
While domestic sports betting applications require deposits and payouts with USD, the offshore NFL apps we endorse here at SBL include a bevy of sportsbook banking options that include cryptocurrency for faster and more expedient transactions.
Cryptocurrencies like Bitcoin and other popular altcoins get the edge over USD for faster and more secure deposits, sportsbook bonus cash offers with higher percentages and easier completion terms, and withdrawals that can be completed within 24 hours of being requested.
Yes, but we strongly suggest narrowing your mobile sports betting options to the apps recommended on this page for the safest experience with secure and expedient deposits and withdrawals.
There really is no difference between the performance of an Android and an iPhone when it comes to betting on pro football using one of our top online sportsbook sites. Sluggish performance on either device is likely due to a spotty Internet connection. 
The offshore sports betting sites that have received our top rankings allow NFL bettors to join at the age of 18. Some state-regulated betting apps allow 18-year-old gamblers to participate, but a majority of them do not allow anyone under 21 to wager using mobile devices.
No download is required as long as you bet on the NFL with an offshore sportsbook that is mentioned on this page. Just click on any link we've provided, and mobile web browsers will pull up their betting apps. Domestic betting applications in the USA require a download from either the Google or Apple Play Stores.  
Absolutely! Super Bowl betting lines are produced in the thousands when pulling up any NFL betting site we feature on this page using the mobile browser on your iPhone or Android device.