Legal Betting On 2021 Pro Bowl Odds
The NFL's Pro Bowl brings together the league's best talent to compete in pro football's all-star game. Bragging rights, as well as a nice paycheck is on the line, but not much else. It doesn't draw nearly the attention that Super Bowl betting does, but legal betting on Pro Bowl odds is growing in popularity each year.
If you'd like to know more about the NFL odds offered on the Pro Bowl each year, and how to bet on the game legally, we've got everything covered from the best Pro Bowl betting sites, to the most advantageous sportsbook banking options to utilize for speedy deposits and withdrawals.
2021 Pro Bowl: Madden 21
The 2021 Pro Bowl is going to be a little different because of COVID-19 and the difficulties it has caused for NFL schedule makers, so much so that they've scrapped all plans for a live game. Instead, the NFL plans to host the Pro Bowl during the entire week following the AFC and NFC title games, and have the NFL's best players compete in the realm of Madden 21.
This will involve the NFL's top players competing against each other using Madden 21 as the software. Each player will participate remotely and will use their own player in Madden 21 to compete. The event will last all week and will also feature video games played by NFL legends, celebrities, and top competitors in the world of Madden 21 eSports.
eSports is a worldwide phenomenon that involves professional gamers competing using popular video game software that can be played on PC or on popular gaming consoles like PlayStation or Xbox. Betting on eSports has become a huge attraction at sportsbooks, and we expect that including it as a part of the Pro Bowl in 2021 could bring in higher television ratings than usual.
We'll keep our eyes peeled because we're not sure whether the 2021 Pro Bowl betting lines will be featured in the NFL section, the eSports section, or both. It will likely differ between each sportsbook site you visit.
2021 NFL Pro Bowl Schedule Of Events
Campbells Chunky Pro Bowl Million Meals Challenge
Monday, January 25 on NFL Network
Minnesota Vikings RB and WR Dalvin Cook and Justin Jefferson will be the team captains who will coach online competitors.
Madden NFL FLAG Youth Club Championship Finals
Tuesday, January 25 on the Twitch Channels for EA Madden & BattleFY
Pro Bowl players and flag football players that represent each of the NFL's 32 teams will go head-to-head in a winner-take-all online Madden tournament.
Madden Elite Adult Club Championship Finals
Thursday, January 28 on the YouTube channel for the NFL, and the YouTube and Twitch channels for EA Madden
Friday, January 29 on the YouTube channel for the NFL, and the YouTube and Twitch channels for EA Madden
32 Madden Club Championship participants will take part in an online Madden 21 tourney against current Pro Bowlers.
2021 Pro Bowl: The Madden 21 Edition
Sunday, January 31 at 5 pm on the NFL Network and all NFL social media outlets
The NFL's top players play as themselves in an online virtual event that is sure to capture the interest of NFL bettors, eSports gamblers, and those that take part in simulated sports odds.
Is It Legal To Bet On The Pro Bowl?
Yes. NFL bettors in the United States can wager on NFL Pro Bowl 2021 odds at offshore or domestic sportsbooks. If you are located in or within range of a state that offers domestic sports betting, you can visit it and place a bet on Pro Bowl Vegas odds.
Online sportsbooks like the ones we recommend in the following section are located in a jurisdiction outside of the United States and are able to take bets on the NFL's Pro Bowl odds from American's over the Internet.
This is because there are no federal laws that can regulate offshore sports betting over the web. For more information on the legalities of online betting on the Pro Bowl, check out our Laws section via our main menu above.
Best Pro Bowl Betting Sites
What Is The Pro Bowl?
The Pro Bowl is the equivalent of the NFL's all-star game and has been in existence since 1970. The top players from the AFC and the NFC are voted on by active coaches, players, and fans, but quite often, the top NFL players are engaged in the NFL playoffs, or are recovering from injury, and are unable to participate.
This allows for replacements to play in place of those that opt-out of the Pro Bowl, and has lessened the game's impact as it has struggled to gain a foothold with viewing audiences. The NFL Pro Bowl was historically played the weekend following the Super Bowl in Hawaii's Aloha Stadium.
In 2009, the NFL began changing the location of the Pro Bowl to various NFL stadiums around the country and also moved the game in between Conference Championship Weekend and the Super Bowl to try and add intrigue. The NFL even flirted with team captains picking players for non-conference specific teams.
The NFL is determined to make an event worth watching out of their annual Pro Bowl game, and as long as it is around, you can bet there'll be Pro Bowl odds on the boards at offshore betting sites.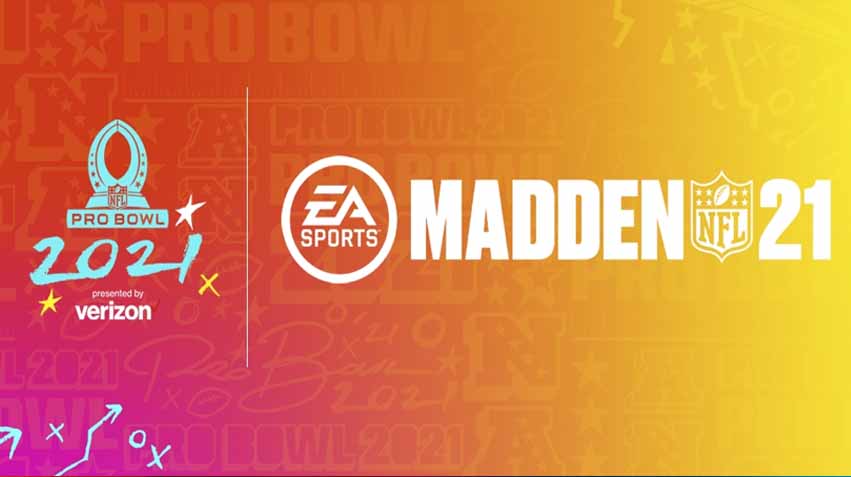 Las Vegas Pro Bowl Odds
Pro Bowl voting is occurring now, and the rosters will be revealed in late December. Once that happens, oddsmakers can gather up the data that they need to produce Pro Bowl betting odds, and we expect lines to appear around Christmas.
2021 Pro Bowl Prop Bets
Although the audience for the Pro Bowl is much smaller than the Super Bowl, it attracts a similar demographic and can often include viewers that are simply looking to place a fun bet on the game. That's where Pro Bowl 2021 prop bets can come in handy.
Proposition bets can involve any occurrence in the Pro Bowl broadcast, including Pro Bowl MVP odds, individual player stat totals, how long the singer takes to perform the National Anthem, and much more. NFL Pro Bowl prop bets can serve as the perfect remedy to any game that doesn't have much on the line.
Pro Bowl Betting Tips
The best Pro Bowl bets are made with sound financial forethought. This includes the following bankroll management tips that should be adhered to by all responsible Pro Bowl bettors.
Budget: Set a monthly budget for sports betting and ensure that it is sourced from disposable income. Pro Bowl betting is for entertainment, so don't bet with funds intended to go towards bills.
Betting Limit: Set a maximum bet that equals 3%-5% of your total bankroll to ensure long term betting and to avoid going all-in and losing everything quickly.
Shop The Odds: Each Pro Bowl betting site will feature slightly different odds, which allows for easier paths to victory if you become a member at more than one. Don't bet on the AFC's +150 odds if another site has them posted at +170! Choose the latter and take home more winnings.
Yes. The NFL has already announced that Las Vegas will be the host of the 2022 Pro Bowl, and assuming all is well with COVID-19 at that time, it will once again be played as a real game with real players.
Yes, Bitcoin (BTC) is top sportsbook funding option at the Pro Bowl betting sites that we recommend. Bitcoin deposits can be made quickly and will have you wagering on Pro Bowl betting lines in minutes. The only way to complete a withdrawal within 24 hours of its request is with Bitcoin, oftentimes as quickly as fifteen minutes.  
Accepting a sportsbook bonus is entirely up to the member and is not a requirement of membership. Sportsbook bonuses match between 25%-100% of a deposit, allowing for up to $1,000 or more in bonus cash to be added to online bankrolls. We advise reading through the fine print of any sportsbook offer before accepting.
The AFC currently holds the edge with a 24-22 win/loss record against the NFC.
Tony Gonzales, Peyton Manning, Bruce Matthews, Merlin Olsen, and Tom Brady are tied with 14 career Pro Bowl appearances. Tom Brady will likely break that record and earn his 15th trip to the Pro Bowl in 2021.