How To Legally Bet On NFL Comeback Player Of The Year Odds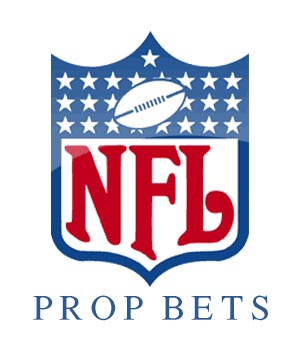 Damar Hamlin Comeback Player Of The Year Odds Are Leading Currently
NFL CPOY Odds Are Live And Accepting Bets Online Now
Bet On NFL Comeback Player Of The Year Odds All Year Long
Each February, the National Football League gives the NFL Comeback Player of the Year Award to a player who has reestablished themselves following a season where expectations were not met. We've created this guide to explain how to legally bet on NFL Comeback Player of the Year odds because of rising interest in the subject in recent years.
Sportsbooks create NFL prop bets that accept wagers on CPOY odds. These NFL props are offered at both state-regulated and offshore sportsbook sites, but the latter features a lot more variety and offers their services over most of the country.
Keep reading to learn all the details about how to bet on NFL CPOY odds, what online sportsbooks are the best, and historical information on prior winners. We also deliver details on when the award is granted and what gamblers should be mindful of before placing any NFL bets.
Bovada Sportsbook

#1 NFL Betting Site
 ✔ Pros
Welcome Bonus of 50% up to $1,000
Operating From The Legal Jurisdiction Of Costa Rica
Same Day Payouts with Bitcoin
Options to Use Venmo, Paypal with Vouchers
Also Offers Casino, Poker, and Horse Racing
Wide Selection of Sports Coverage & Wagering Options
 ✘ Cons
Does Not Accept Players From NJ, NV, DE, NY, or MD
Best Sportsbooks For Betting On NFL Comeback Player Of The Year
Is It Legal To Bet On NFL Player Props?
Yes. Betting on NFL CPOY odds does not violate any existing gambling laws in the United States. Whether you're using a state-regulated sportsbook or an international NFL betting site, NFL Comeback Player of the Year odds can and will be offered throughout the entire calendar year.
The NFL betting sites we recommend in this guide accept members across the entire country and can do so because no laws stand in their way. Players can join these offshore sportsbook sites and bet on Comeback Player of the Year odds without violating any laws because there are none to violate.
Current NFL Comeback Player Of The Year Odds
Damar Hamlin Comeback Player of the Year Odds
Buffalo Bills safety Damar Hamlin collapsed on the field after making what appeared to be a routine tackle against the Cincinnati Bengals on Monday Night Football in January 2023. He suffered a cardiac arrest and was administered CPR while teammates, opponents, and spectators held their breath, waiting for a sign that Hamlin would be okay.
The game was canceled due to the uncertain health status of Damar. Hamlin has returned to the Bills this season, and the positive reaction to his insertion into the lineup has many expecting him to win the 2024 NFL CPOY Award. Current Damar Hamlin odds place him at the top of the boards, well ahead of second place, making him a near-certain favorite to win the NFL's Comeback Player of the Year in 2024.
How To Bet On NFL Comeback Player Of The Year
As soon as the NFL Comeback Player of the Year Award is given out, sportsbooks will then create betting odds for the following year's ceremony. These prop bets will resemble NFL futures in that they will include a list of all potential winning players and incorporate odds next to their names.
Gamblers can bet on NFL moneyline odds for each player listed. These bets can be placed at any time before the award is given out, but payouts can only happen once the NFL CPOY is announced in February. Eligible NFL players will be listed in order of first to worst in regard to their betting odds.
While not common, there are often NFL prop bets that can arise that take action on the winning position, whether the player will be an offensive or defensive player, or any other outcome directly tied to the award. Here's an example of an NFLC CPOY prop bet.
2023 NFL CPOY Odds For Winner's Position
Quarterback –220
Wide Receiver +200
Defensive End +250
Any Other Position +550
How To Bet On NFL CPOY Online
If you want to place an NFL bet, you'll first need to find a reputable and trustworthy sportsbook to handle your wager. Our online sportsbook reviews include links to all the best NFL betting sites that accept players in the USA, and we suggest looking through all of them before deciding where to join.
After you've had a chance to browse, here is how to whisk through the signup process.
Locate the join button at the top of any page in the sportsbook and click it.
Type in your account information and create your membership profile.
Create a secure sportsbook login.
Deposit funds into your account and consider accepting a sportsbook bonus (these are detailed further down in this guide).
Click on the sportsbook button and locate the NFL section.
Find NFL Comeback Player of the Year betting odds in a section dedicated to player props, player futures, or player specials in the NFL section.
Click on the NFL odds attached to the player you want to bet on.
Type in the amount of money you want to bet and click submit.
Collect your payout in February after the player you bet on wins.
*Pro Tip – Consider joining more than one sportsbook so you aren't trapped into wagering on a single betting line for a game, event, or award. Multiple sports betting site memberships puts you in control and allows for wagers on the odds that pay the most.
When Is The NFL Comeback Player of the Year Announced?
The NFL CPOY Award is given to a player who returned to top form after not doing so the prior season due to injury, illness, or other circumstances. This award is handed out live at NFL Honors, held three days before the Super Bowl in February. Here are the other awards given out at NFL Honors:
AP NFL Most Valuable Player Award
AP Coach of the Year Award
AP Assistant Coach of the Year Award
AP NFL Offensive Player of the Year Award
AP NFL Defensive Player of the Year Award
Pepsi NFL Rookie of the Year Award
AP NFL Offensive Rookie of the Year Award
AP NFL Defensive Rookie of the Year Award
Walter Payton NFL Man of the Year Award
2024 NFL Honors Schedule
February 8, 2024 – NFL Network
2022: Geno Smith, Quarterback, Seattle Seahawks
2021: Joe Burrow, Quarterback, Cincinnati Bengals
2020: Alex Smith, Quarterback, Washington Football Team
2019: Ryan Tannehill, Quarterback, Tennessee Titans
2018: Andrew Luck, Quarterback, Indianapolis Colts
2017: Keenan Allen, Wide Receiver, Los Angeles Chargers
2016: Jordy Nelson, Wide Receiver, Green Bay Packers
2015: Eric Berry, Safety, Kansas City Chiefs
2014: Rob Gronkowski, Tight End, New England Patriots
2013: Philip Rivers, Quarterback, San Diego Chargers
2012: Peyton Manning, Quarterback, Denver Broncos
2011: Matthew Stafford, Quarterback, Detroit Lions
2010: Michael Vick, Quarterback, Philadelphia Eagles
2009: Tom Brady, Quarterback, New England Patriots
2008: Chad Pennington, Quarterback, Miami Dolphins
2007: Greg Ellis, Defensive End, Dallas Cowboys
2006: Chad Pennington, Quarterback, New York Jets
2005: Tedy Bruschi, Linebacker, New England Patriots/Steve Smith Sr., Wide Receiver, Carolina Panthers
2004: Drew Brees, Quarterback, San Diego Chargers
2003: Jon Kitna, Quarterback. Cincinnati Bengals
2002: Tommy Maddox, Quarterback, Pittsburgh Steelers
2001: Garrison Hearst, Running Back, San Francisco 49ers
2000: Joe Johnson, Defensive End, New Orleans Saints
1999: Bryant Young, Defensive Tackle, San Francisco 49ers
1998: Doug Flutie, Quarterback, Buffalo Bills
NFL Prop Betting Apps
Android and Apple-branded smartphones and tablets (iPhone, iPad) across the United States can be used to bet on NFL CPOY odds no matter where you are standing. Sports betting apps are offered domestically in several states that require downloading an application to your device.
Our favorite sportsbooks exist offshore and can be accessed on mobile devices through web browser apps like Opera, Safari, Google, Chrome, and more. No download is required because these online sportsbooks prefer web-based use for quick access to the latest NFL odds and lines.
Gamblers can click on any link we've included here using a current smartphone or tablet and place an NFL bet remotely. These options behave like their downloadable counterparts and utilize touchscreen controls for app-like performance.
Live Betting ON NFL CPOY Odds
Live NFL betting has increased in popularity recently because it allows for wagers to be placed while games are ongoing. When it comes to betting on the NFL Comeback Player of the Year, there is no game, but there are live betting odds to wager on.
NFL props are available in the preseason and posted online throughout the year. That places NFL CPOY props in the spectrum of live betting because the action remains open while the competition is in play and remains on the boards until the award is given out at NFL Honors in February.
Making NFL Sportsbook Deposits And Getting Paid
The online sportsbooks included in our best-of list accept a wide range of deposit options, including US dollar methods and cryptocurrency. Credit cards, debit cards, and bank wires are common ways USD can be uploaded to accounts.
Cryptocurrency is popular because of its quick and secure withdrawals without any attached fees in most cases. Bitcoin is the most common method accepted across our top books, but Tether, Ethereum, and other popular altcoins are also available for deposit and withdrawal.
Sportsbook voucher trading is also a quick and convenient way to get paid or make a deposit using whatever payment method the seller and buyer agree upon. Third-party services like MatchPay oversee voucher trading and assist in making faster pairings between parties.
NFL Sportsbook Promo Codes
Each time a deposit is made at any of the sportsbooks we promote in this guide, sports betting bonuses are available to take advantage of. These optional promotions can be accepted when depositing into your account and are based on a percentage of the transaction total.
For instance, a 100% sportsbook bonus worth up to $1,000 on a $1,000 deposit can be accepted. You don't have to take the max offer either. Using the prior example, users could deposit $250 and gain an additional $250 in bonus cash.
Members are under no obligation to accept a sportsbook bonus. Read the terms before accepting a sportsbook bonus offer to make sure you can meet them. These conditions often require playthrough before withdrawals can be made.