Super Bowl Player Prop Bets on Statistics, Performance, & More
Super Bowl player props for statistics, performance, and other achievements populate online sportsbooks when the big game draws near each February, and Super Bowl LVIII is no exception. This guide reveals the x's and o's of legal Super Bowl prop betting and where it can be done online in the United States.
We also delve into cover the legalities of betting on the NFL in the USA and what online sportsbooks cater to Super Bowl player prop bets around the nation. We also break down what SB propositions are available for each position, fun Super Bowl prop bets for players, the latest NFL gambling apps, and more.
Are Super Bowl Player Prop Bets Legal?
Yes, there are no regulations or prohibitions in place that outlaw betting on Super Bowl prop bets for players in the United States. SB props are more prominent and plentiful at offshore sportsbooks that operate in legal international jurisdictions, and that's why we prefer doing business with them.
Overseas NFL betting sites are able to accept action on Super Bowl player props over the web from customers in the United States, and there are no laws that say it isn't kosher. The football betting sites in the table below fall under the offshore category, and between them, allow for legal sports betting in every state in the USA.
Best Super Bowl 58 Betting Sites For Player Props
What Are Super Bowl Player Props?
Proposition bets for gambling on the Super Bowl can involve anything that occurs between the beginning and the end of the televised broadcast. Super Bowl player props involve individual members of each NFL team participating in the big game.
Super Bowl and NFL player prop bets tend to be based on statistical achievements, the timing of performance indicators, MVP props, first to score a touchdown, head-to-head matchups with similar positions, and more.
Non-performance-based player props for the Super Bowl can include what they'll say in their post-game interview, whether they'll protest during the National Anthem, or if they'll do a particular celebration dance following a touchdown.
How To Bet On Super Bowl Player Props Online
Before venturing into Super Bowl prop bets, click through each of the online NFL sportsbooks that we've linked to in the table above to learn more about their unique offerings.
We also ask that you consider becoming a member with more than one of them so that the Super Bowl odds can be shopped and that bettors aren't stuck with the lines that a single book has to offer.
On the homepage of each online Super Bowl betting site, there'll be an icon at the top stating "join" or "sign-up." Click on that and then enter the information requested to populate your new account profile. After submission, new members can make their first sportsbook deposit using USD or cryptocurrency.
At the deposit stage, patrons will be offered bonus cash via sportsbook promo codes. Check out our pages dedicated to sports betting banking options and sportsbook bonus cash offers for more detailed information.
Once accounts are funded, gamblers can make their way to the NFL section of the sportsbook and locate the Super Bowl player props. Superbowl betting will often feature its own section during January and early February of each year, and will likely be placed front and center for convenience.
Super Bowl Player Props for Super Bowl 58
Super Bowl Betting Apps For Player Props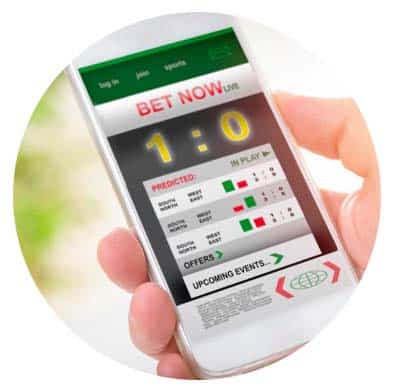 Who needs a downloadable mobile sports betting application when the online sportsbooks we suggest on this page deliver their services to browsers onboard the latest smartphones and tablets on the market today?
Just use an iPhone, iPad, or popular Android-powered device to click on any of the Super Bowl prop betting sites that we feature on this page and it will become a handheld gambling station that can go with you anywhere.
The full desktop experience of each Super Bowl betting site is ported to the mobile version, including the glut of player propositions that fill the boards for the big game each year.
Prop Builders For Super Bowl 58 Player Bets
Super Bowl prop builder apps are now available at most of the online sports betting sites we endorse, and they were created so that users could surf the hundreds of lines all within the same screen without the need to scroll at all.
When it comes to betting on the Super Bowl 2023, prop builders are focused mostly on team and player prop bets that involve statistical productions and thresholds. At this time, the more frivolous player props for the Superbowl are not included in the builder apps.
Live Betting On Superbowl Player Props
Traditional live betting involves wagering on a game while it is in play. Since members can lay action on NFL prop bets until the conclusion is reached, all propositions are "live," regardless of what outcomes are being suggested.
For instance, a bet on Patrick Mahomes to reach a total of 200 passing yards before Tom Brady can be made until either player hits that mark. The only question is how long the sportsbook leaves the player Super Bowl prop on the boards.
Live, in-play 2023 Super Bowl odds are available at each of the online sportsbooks that are featured in our sports betting site reviews.
Sportsbook Promo Codes For Bonus Cash
When new members sign up for accounts at online Super Bowl betting sites, promo codes can be entered that allow for a percentage of the first deposit to be matched with bonus cash. Sports betting bonus offers are a great way to add to your initial stack of cash.
As long as the terms of the NFL betting bonus are met, withdrawals can be made immediately. Accepting a sportsbook bonus offer is entirely up to each member. Also, be on the lookout for season Super Bowl promo offers each February to use on player props.
Banking Options At NFL Sportsbooks
The online sportsbook banking options that are made available at our top Super Bowl betting sites allow for Bitcoin, Cardano, and other cryptocurrencies in addition to their traditional US dollar options.
Crypto uploads and withdraws the fastest, features the most secure online transactions, and inspires Super Bowl sportsbooks to increase their new member bonus offers in most cases.
Depositing with USD is okay, too, just make sure you're not missing the boat with Cryptocurrency.