Legally Betting On NFL Teasers Online
Pro football sportsbooks take in more action on the National Football League than from anything else, and one of the NFL bet types that is generating more of that business these days are teasers. Legally betting on NFL teaser picks can be a little bit confusing at first, but after reading this guide, online gamblers will be armed to take on the bookie and place a combination wager with confidence.
Before one can get started with legally betting on the NFL and their tempting football teaser parlay odds, bettors must become acquainted with the sports betting site reviews that we've posted for the best online options available. We also list out the perks that will be presented to new members upon visiting an online sportsbook offering NFL teasers so you can enter with style like you own the place.
Are NFL Teaser Bets Legal In 2023?
You'll have a hard time finding an online or retail location offering legal sports betting that will not feature NFL teaser picks. US states that allow for sports betting offer online and in-person sportsbooks for gamblers that have reached the regional minimum age requirement.
Online sportsbooks located in an international jurisdiction that falls outside of the USA can legally take bets on NFL teasers from US-based customers over the Internet because there are no laws in place that prohibit them from doing so.
The best teaser bets, NFL parlays, and all other varieties of wagering on pro football are legally available from offshore sports betting sites like the ones featured in the table below.
Best NFL Teaser Betting Sites
NFL Football Teaser Bet Rules
Just like when betting on an NFL parlay, a football teaser is a combination of two or more wagers into one. NFL teasers differ from parlays in that they allow the bettor to change the point spread and the over/under to their preference.
Altering the spread and total will lower the odds from a standard parlay, but they will usually be much higher than a single bet on a game or NFL prop bet.
The NFL point spread betting favorite can have their point total required to cover lessened, and the underdog can have their total increased, tweaked to the liking of the online sports bettor. Also, overs can be increased, and unders can be decreased, when teaser betting on NFL over under odds and totals.
Also similar to a parlay, all bets included in the NFL teaser picks must win or the entire wager fails. While most books focus on the point spread and the over/under, some sites may allow for the occasional teaser on pro football prop bets, futures, and other NFL moneyline odds.
NFL Betting Teasers: A Primer
As mentioned in the section above, NFL teaser bets are mostly concerned with the adjustment of the odds for the favored and underdog pro football teams. NFL point spread bets for the favored team can be adjusted down, or up for the underdogs.
Each book will provide the adjustment allowances, and a couple of their NFL teaser offerings are described in the following two sections.
Bovada NFL Teasers
The four examples we've provided below of NFL teaser picks at Bovada reveal what options they have in regard to the point differentials they let members apply. Bovada allows for NFL teasers to be placed on 2 to 10 teams, with combination wagers available for 6, 6.5, and 7 points to be applied to point spreads or the over/under.
Bovada's Sweetheart NFL Football Teasers allow for combination football bets at the 10 point level, but as you can see by the examples below, that puts the entire wager well into the negative odds.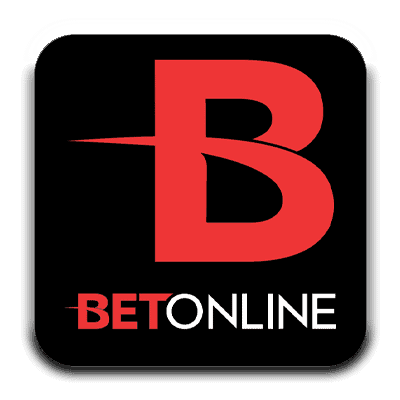 BetOnline NFL Teasers
The online sports betting site BetOnline is one of our staff's favorite pro football sportsbooks and features a robust selection of NFL teaser parlay odds. 6, 6.5, 7, 7.5, 10, 13, and 21 point "Super Teasers" for NFL point spreads and totals are up for grabs at BetOnline each fall, and tweaking your parlay football odds with them can really make combination betting more reasonable.
How To Bet On NFL Football Teaser Odds Online
On the homepage of each of the online sportsbooks that we link to on this page for NFL betting will be a "join" or "signup" icon. Click that and enter the requested data to populate account profiles.
Sports betting deposits will be requested via USD and cryptocurrency on the following page, and we advise funding your account so that wagers can be made instantly upon entering the sportsbook section of the site.
Once online bankrolls are supplied with NFL teaser picks betting cash, click on the sportsbook tab and locate the National Football League game lines to lay some action on combination wagers on the point spread and over/under.
The Best NFL Teaser Strategy
We always recommend that folks that are new to betting on NFL teasers that they curb their lofty expectations and only partake in one combination football bet each Sunday.
To that same point, new members should be mindful to ensure that they do not overindulge in the amount that they bet on an NFL teaser, as the odds are lofty due to the low likelihood of all options winning.
Our final piece of advice is to set a budget for NFL teaser betting each weekend and do not exceed that amount. This will allow for a full season of NFL betting no matter how often gamblers win or lose. Follow these NFL betting strategies for a successful betting season.
Advantages Of NFL Teaser Odds
The biggest advantage of opting for teasers over NFL parlays is that it allows for some extra wiggle room for a win on each portion of the combo. Pro football teasers are just as fun as parlays and NFL pleaser bets, but are arguably the easiest to win out of the three.
Other NFL Combination Bets
Teasers are not the only NFL bet that allows for combos of multipage wagers into one. The following two NFL bet types offer an alternative to pro football teaser odds.
NFL Parlays – These operate just like teasers, but there is no adjustment of the point spread or total.
NFL Pleasers – These are also combination wagers of 2 or more and involve the adjustment of the lines like teasers, but in the opposite direction.
Best NFL Teaser Picks Betting Apps
NFL teaser picks can be made using popular smartphones and tablets from anywhere with an Internet connection when clicking on any of the links above using a modern mobile browser. No download is required to access these top NFL betting apps and their pro football teaser odds.
No matter where you are in the USA, legal sports bets and NFL teasers can be placed online using iPhones and any other up-to-date mobile device. Check out the mobile sports betting options provided by our top sportsbook sites by clicking on each of them using your web-ready device today.
Options For NFL Football Teaser Payouts & Deposits
The online sportsbooks that we suggest for betting on NFL teasers cater to their members by offering several choices for funding accounts and withdrawing winnings. There are varieties of USD and cryptocurrency that can be selected, and our staff prefers the latter due to their transaction speed.
Each NFL betting site features their own unique selection of crypto, but Bitcoin (BTC) deposits are almost always one of the first altcoins listed. Higher bonus cash offers and additional security measures are just a few of the perks that drive us to use Bitcoin, Litecoin, and Ethereum for sportsbook funding.
Have a read-through of our sportsbook banking options page for a more complete picture of what these NFL betting sites allow for deposits and withdrawals.
Bonus Cash For Betting On NFL Teaser Lines
Who doesn't want free cash? Online sports betting sites that offer NFL teasers know this, and offer promotions that match a percentage of deposits to encourage new members to join. These bonus cash sportsbook offers are not limited to customers who are depositing for the first time, however.
Reload and additional funding bonus cash promos are posted throughout the year, and each NFL online sportsbook varies in the percentages, money totals, and associated terms. If all conditions are met, these matching bonuses become free cash for laying some action on NFL teaser picks.
Live NFL Teaser Betting
Depending on where you are placing your NFL bet, live teasers may be allowed. It is entirely up to each online NFL sportsbook, but most allow for live NFL teasers to be placed as long as odds are on the boards.
Live NFL odds can be removed at any time, but are usually available through the fourth quarter.