Legal Betting On NFL Defensive Rookie Of The Year Odds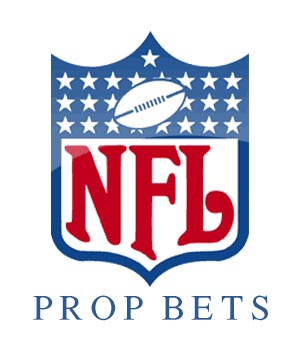 Linebacker Is The Winningest NFL DROY Position
NFL Defensive Rookie of the Year Odds Are Online Now
The NFL DROY Winner Is Announced February 8, 2024
Each season, dozens of first-year defenders enter the National Football League via the Draft or free agency, and each one of them aims to be the top player in the game. Legally betting on NFL Defensive Rookie of the Year odds begins as soon as the Draft is over, with lines that last until the award is handed out in February.
Domestic and offshore sportsbooks offer NFL prop bets that take action on the winner of the NFL Defensive Rookie of the Year Award. This guide has been crafted to inform readers of the legal aspects of betting on NFL DROY odds and which venues we recommend for the safest experience and the fastest payouts.
We also explain how betting on NFL Defensive Rookie of the Year odds works and the process of signing up with an online sportsbook that accepts members in your area of the country. In addition, we've included data for former winners of the NFL Defensive Rookie of the Year and breakdowns of winning position percentages.
Bovada Sportsbook

#1 NFL Betting Site
 ✔ Pros
Welcome Bonus of 50% up to $1,000
Operating From The Legal Jurisdiction Of Costa Rica
Same Day Payouts with Bitcoin
Options to Use Venmo, Paypal with Vouchers
Also Offers Casino, Poker, and Horse Racing
Wide Selection of Sports Coverage & Wagering Options
 ✘ Cons
Does Not Accept Players From NJ, NV, DE, NY, or MD
Best Sportsbooks To Bet On NFL Defensive Rookie of the Year
Is Betting On NFL Player Props Legal?
Yes. There are no specific laws on the books that forbid the creation of and wagering on NFL DROY odds. While all NFL bet types are usually available at most sportsbooks that you encounter in the USA, there's no guarantee that they'll create or provide prop bets for the league's Defensive Rookie of the Year winner.   
The legal online NFL sportsbooks that we recommend in this guide offer DROY odds as soon as the Draft is over. Sports betting sites that are located offshore are able to legally serve most of the United States due to a lack of laws that prohibit them.
These NFL DROY prop bets usually remain on the boards until the award is handed out in February, but the earlier you place a wager, the better because the odds are usually higher into the positive in the preseason.
Current NFL Defensive Rookie Of The Year Odds
How To Bet On NFL Defensive Rookie Of The Year Odds
Most NFL Rookie of the Year odds will be a football prop bet that includes a list of all eligible defensive players. These rookies will be listed in the order of their betting odds, from most to least likely to win. NFL moneyline bets can be made on each player.
Positive moneyline odds will payout more than what's wagered, and negative odds will payout at less than the amount bet. A rookie with a negative moneyline indicates a strong favorite. Most players have positive odds until later in the season when a clear-cut favorite becomes evident.
There are also occasionally NFL Defensive Rookie of the Year prop bets that pop up. NFL prop bets can take action on any outcome that is trackable, so there's limitless potential for what online football sportsbooks can produce. Here's an example of an NFL DROY prop bet that we've seen in the past.
2023 NFL DROY Winner's Position
Linebacker +185
Defensive Ends +350
Cornerbacks +425
Defensive Tackle +700
Safety +750
How To Bet On NFL DROY Odds Online
To gain access to the best NFL odds for NFL Defensive Rookie of the Year or to bet on odds for NFL Comeback Player of the Year, you'll need to sign up and become a member of one of the many online gambling sites that we recommend here. Between the venues included in our online sportsbook reviews, your state is covered as long as you're inside the USA.
Follow these steps to expedite the sign-up process:
Check out each of the NFL sportsbook sites we link to here by clicking on the URL and searching through the heaps of football betting odds. We advise joining more than one so you can bet on the odds that will pay you the most for the lowest amount of risk.
To initiate the sign-up process, click the join button at the top of any page within the online sportsbook.
Enter your name, email address, and any other pertinent data requested to create your sportsbook account. Make sure your sportsbook login is secure and something you'll remember.
Load your account up with betting cash. Deposit funds using US dollars or cryptocurrency using the most popular methods.
Click on the sportsbook button at the top of any page on the betting site.
Locate the NFL section, and then find the DROY odds in an area labeled NFL Prop Bets, NFL Player Props, or NFL Player Futures.
Click on the odds listed next to the player you think will win.
Enter the amount of money that you want to wager.
Submit the bet and collect your payout when the winner is announced in February.
When Is The NFL Defensive Rookie of the Year Announced?
The NFL DROY is awarded to the top rookie defensive performer at the NFL Honors ceremony, which is customarily held three days before the Super Bowl each postseason. In addition to recognizing the best first-year defender in the league, awards are also given out for the following categories:
AP NFL Most Valuable Player Award
AP Coach of the Year Award
AP Assistant Coach of the Year Award
AP NFL Offensive Player of the Year Award
AP NFL Defensive Player of the Year Award
Pepsi NFL Rookie of the Year Award
AP NFL Offensive Rookie of the Year Award
AP NFL Defensive Rookie of the Year Award
AP NFL Comeback Player of the Year Award
Walter Payton NFL Man of the Year Award
2024 NFL Honors Schedule
February 8, 2024 – NFL Network
2022 – Sauce Gardner, CB, New York Jets
2021 – Micah Parsons, LB, Dallas Cowboys
2020 – Chase Young, DL, Washington Commanders
2019 – Nick Bosa, DE, San Francisco 49ers
2018 – Shaquille Leonard, LB, Indianapolis Colts
2017 – Marshon Lattimore, CB, New Orleans Saints
2016 – Joey Bosa, DE, Los Angeles Chargers
2015 – Marcus Peters, CB, Kansas City Chiefs
2014 – Aaron Donald, DT, Los Angeles Rams
2013 – Sheldon Richardson, DT, New York Jets
2012 – Luke Kuechly, LB, Carolina Panthers
2011 - Von Miller, OLB, Denver Broncos
2010 – Ndamukong Suh, DL, Detroit Lions
2009 – Brian Cushing, LB, Houston Texans
2008 – Jerod Mayo, LB, New England Patriots
NFL Defensive Rookie Of The Year Betting Apps
Some states in the US permit domestic sportsbook apps to be downloaded to mobile devices and used to wager on NFL odds. There are also offshore sportsbook sites that can be pulled up on mobile web browser apps and used to gamble on NFL DROY odds from anywhere in the United States.
We prefer offshore sportsbook apps over domestic options because they can be used in most states in the USA without a download. Domestic sports betting apps can only be used in the state where they are based in.
The mobile sportsbooks that we suggest have been in operation longer than any domestic sports gambling app and offer superior odds with more NFL props to choose from. All current Apple and Android smartphones and devices are supported as long as they are connected to the Internet.
Live Betting ON NFL DROY Odds
In-game NFL betting most often refers to wagering on a pro football game between the first and fourth quarters. The decision-making process for choosing the NFL Defensive Rookie of the Year takes an entire season as the full 17-game schedule is utilized to conclude the findings of each voter.
Because NFL prop bets offering NFL Defensive Rookie of the Year odds are provided from the preseason through the NFL Honors program, any bet can be considered live. This is because the contest being decided remains in play for the entire NFL season, and no NFL DROY betting lines will payout until the trophy is awarded to the top first-year player in February.
Making NFL Sportsbook Deposits And Getting Paid
Domestic NFL betting sites only accept cash, but the options open up considerably when depositing funds at any of the sportsbooks we endorse here. In addition to NFL betting with US dollars, our top football sportsbooks accept cryptocurrency, including Bitcoin, Ethereum, Tether, and most other popular altcoins on the market today.
USD deposits can be made using bank wires, credit, and debit cards, and through the purchasing of sportsbook vouchers via person-to-person services like MatchPay or through transactions made directly with other members.
Chargebacks cannot be issued to credit or debit cards for cash earned through NFL winnings so that limits the options for USD payouts. In most cases, cryptocurrency deposits can be made using any option that is accepted for deposits.
NFL Sportsbook Promo Codes
Any time you deposit into your online betting account with an NFL gambling site that we recommend, chances are there's a sportsbook bonus that can be applied to the transaction. These are usually presented as sportsbook promo codes and can be applied at the time of checkout when making a deposit.
All of our favorite NFL sportsbook sites offer bonus cash for the first deposit. Most of them offer bonuses for future deposits as well, but some decrease the amount of cash that can be awarded. These betting promos are based on a percentage of the deposit and are added to accounts once the transaction is finalized.
These funds can be used to bet on the NFL Defensive Rookie of the Year immediately, but there are usually terms that must be completed before requesting a payout. Each site includes a promo page that details all of their sportsbook bonuses and also spells out the completion conditions. Read these before accepting any optional sports betting promos.