How To Bet On NFL Games On Thanksgiving In 2023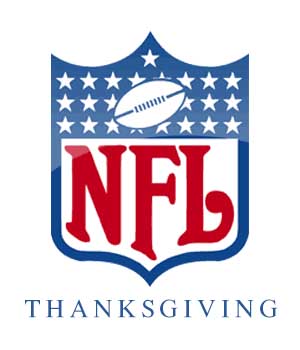 First 2022 Thanksgiving Matchup: Bills @ Lions
Second 2022 Thanksgiving NFL Game: Giants @ Cowboys
Third 2023 NFL Thanksgiving Game: Patriots @ Vikings
For over 100 years, NFL Football has been played on Thanksgiving Day. The Detroit Lions and the Dallas Cowboys have hosted Thanksgiving NFL Football for fifty years now, and the league did Americans a solid in 2006, adding a third evening matchup to the Thanksgiving schedule of NFL games.
Naturally, with full-bellied pro football fans sitting around watching the games, NFL betting is a hot ticket item on Thanksgiving Day. Read through our guide and discover how to bet on NFL games on Thanksgiving, and you'll learn about the games on the schedule for this year, how to bet on them, what kind of wagers can be made, and what sportsbook sites offer the best NFL bets Thanksgiving football has to offer.
Is It Legal To Bet On NFL Thanksgiving Day Games?
Yes. USA NFL bettors have two options available to them to bet on NFL games on Thanksgiving Day.
Domestic – Some US States feature regulated sportsbooks that take bets either in-person, over the web, or on a mobile betting app.
International – Online sportsbooks operating in a regulated overseas jurisdiction are able to take bets on NFL Football's Thanksgiving Day games from US bettors because there are no federal gambling laws in place that prohibit them from doing so.
Washington has passed laws that forbid all forms of online gambling, but the offshore sportsbooks that we recommend in this guide to Thanksgiving NFL betting lines allow for members from that state to join. Make the wisest bet and become familiar with regional sports betting laws prior to laying any action on NFL Thanksgiving game odds. You can learn more from our guide to legal sports betting by state.
Thanksgiving Day Specials
The oddsmakers over at BetOnline.AG has provided their members with a Thanksgiving Day NFL contest that will reward the top winners with a share of a $20,000 grand prize if they can correctly guess six point spread and over/under picks for the three games occurring on November 24th.
Entry to the NFL betting contest is free to BetOnline members but does require that at least $25 be wagered on one or more of the pro football games occurring on Thanksgiving.
Best Sites For Betting On Thanksgiving NFL Games 2023
2023 NFL Thanksgiving Schedule
Buffalo Bills
@ Detroit Lions
TV: CBS, 12:30 pm
Spread: Bills -9.0
Winner: Bills-440, Lions+335
Total: 53.5
New York Giants @ Dallas Cowboys
TV: FOX, 4:30 pm
Spread: Cowboys -9.0
Winner: Giants +315, Cowboys -420
Total: 44.5
New England Patriots @ Minnesota Vikings
TV: NBC, 8:20 pm
Spread: MIN -3.0
Winner: New England +130, Minnesota -150
Total: 42.0
What Teams Always Play On Thanksgiving
The Detroit Lions
Each Thanksgiving Thursday dating back to 1934, the Detroit Lions have played a game and have become been a part of the holiday tradition. Of course, the Lions had to miss 1941-44 due to World War II, but every other year since that time, they've hosted the first game on Thanksgiving Day, typically beginning at 12:30 pm EST.
The Dallas Cowboys
Thanksgiving features lengthy visits with family, and a single game of NFL action was not enough to satisfy rabid pro football fans that were parked on living room couches, digesting massive holiday meals. Enter then Dallas Cowboys. Since 1966, the Cowboys have hosted the second Thanksgiving Day NFL game, only missing games in 1975 and 1977.
What NFL Team Has The Most Wins On Thanksgiving Day?
The Detroit Lions have played the most games on Thanksgiving Day, so naturally, they have the most wins with 37. Their all-time record for Thanksgiving Day NFL Football is 37-40-2. The Cowboys will likely surpass the Lions before too long, as their record is currently 30-20-1.
Mobile Betting On Thanksgiving NFL Games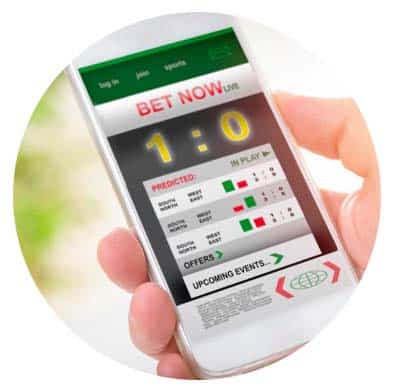 Chances are if you're on the road watching Thanksgiving NFL at a relatives' house, you aren't going to have a laptop or a PC handy to place a bet on the action. That's where the mobile betting apps from our top-rated Thanksgiving NFL Football betting sites can deliver a crisply thrown "Hail Mary" pass for the win.
Just by clicking on one of the links we've provided in the table above, iPads, iPhones, and Android-powered smartphones and tablets will allow bettors to lay some action on the best betting lines NFL Thanksgiving Day has to offer. All the features present on the full sportsbook site are ported to the mobile versions, allowing for Thanksgiving Day NFL betting to continue for the entire holiday.
Best NFL Bets For Thanksgiving
There are many types of bets that can be made on NFL games. The most common three varieties for betting on the NFL's Thanksgiving games are the point-spread, the moneyline odds, and the over/under. Point spreads reveal how many points a team is predicted to win or lose by, while money line odds allow bettors to merely select which team is going to win the game.
The over/under declares the total points that both NFL teams are predicted to combine for, and bettors must select which side of the line the total will fall on. These three major betting types, as well as many more, are covered in-depth in our guide to NFL bet types.
NFL Thanksgiving Prop Bets
NFL prop bets (aka proposition bets) allow for wagers to be made on occurrences that occur during the Thanksgiving Day NFL game broadcasts, and can include events that do not affect the outcome of the games.
Bets can be made on which NFL head coach will flap his arms like a turkey, which player's wife will be shown on television first, or which team scores the first touchdown.
Thanksgiving Day NFL prop bets are only limited by the imagination of the oddsmakers, so if it is a subject that draws enough attention and is associated with the NFL's turkey Day games, chances are, there's a prop betting line offered on it from our recommended NFL betting sites.
Highest Scoring Thanksgiving Game
Buffalo Bills @ Detroit Lions-145
New York Giants @ Dallas Cowboys+240
New England Patriots @ Minnesota Vikings+375
Highest Scoring Thanksgiving Team
Buffalo Bills+110
Dallas Cowboys+300
Minnesota Vikings+600
Detroit Lions+700
New England Patriots+1200
New York Giants+1200
Lowest Scoring Thanksgiving Game
Buffalo Bills @ Detroit Lions+425
New York Giants @ Dallas Cowboys+170
New England Patriots @ Minnesota Vikings-115
Lowest Scoring Thanksgiving Team
New York Giants+200
New England Patriots+225
Detroit Lions+450
Minnesota Vikings+450
Dallas Cowboys+900
Buffalo Bills+2200
via Bovada
Live Betting On Thanksgiving NFL Games
In-game betting keeps NFL game betting lines open after kickoff, and updates the odds as each second ticks off the clock. Action can be placed on winners, prop bets, quarterly totals, and much more, all while the Thanksgiving Day NFL games are being played. Our top Thanksgiving NFL sportsbooks that we recommend on this page all offer live betting lines on the turkey day pro football games.
More NFL Thanksgiving Betting Resources