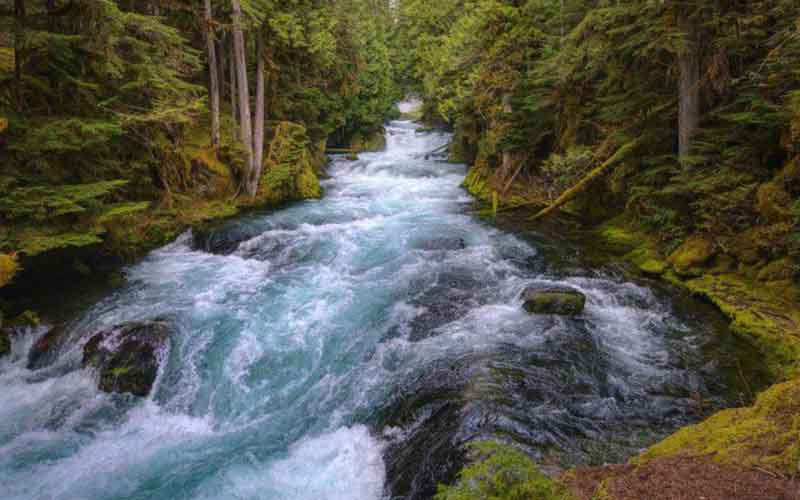 New all-time highs were set in the state of Oregon on our most recent state-by-state sports betting revenue report calculations.
Legal Oregon sports betting experienced its biggest revenue month of all time in May with $5,034,036, topping its previous high of $4,428,658 which was set in November of 2021.
OR managed to haul in its largest revenue total ever without eclipsing its top handle marks. For comparison, Oregon's highest handle on record was collected in January of 2022, but that only resulted in revenue totals of $2,389,280, less than half of May's numbers.
The reasons behind that discrepancy can indicate a larger percentage of winning bets, but not necessarily, as it can also be a result of losing wagers placed in the Beaver State at higher dollar amounts.
Each state issues its monthly reports for sports betting handle, hold percentage, revenue, and tax collections at the time of their choosing, so the data doesn't come in all at once for immediate side-by-side comparisons.
The initial urge when elevated financial data is recorded is to evaluate the uptick in activity and examine what sports were in play at that time of year. May featured betting on the NBA Playoffs and NHL odds for the postseason, but the revenue remained steady over the month, establishing the $40 million mark as the baseline since January of this year.
Oregon houses options for domestic, online, and legal mobile sports betting, but its fiscal totals have not matched other regions that offer all forms of state-regulated domestic sportsbooks.
That's largely due to Oregon possessing a relatively small statewide population of roughly 4.2 million residents.  Still, that doesn't explain the variance completely.
Connecticut has 3.5 million residents but routinely clears $100 million in overall sportsbook handle each month. In May of 2022, CT collected $115,180,155 in handle and parlayed that into $9,072,274 of revenue, resulting in just under $1 million in tax collections for the month.
What's the difference between Oregon and Connecticut? Tourism is a part of the equation. Although many visitors travel to Oregon and experience the state's natural beauty each year, camping and the outdoors don't go hand-in-hand with sports betting despite OR's mobile betting capabilities.
CT is in the middle of a professional and college sports hotbed with representatives from all major pro leagues as well as major universities that compete in NCAAF and NCAAB. The Oregon Ducks and the Portland Trailblazers of the NBA are the main attractions in the state of Oregon.
Could offshore sports betting sites be impacting the money that is being spent domestically in Oregon? That is almost certainly the case, however, international sportsbook sites are not required to disclose their financial data for analysis.
In states where domestic sports betting apps are not in place, comparisons can be made with regions that feature similar population sizes to gain a perspective on what offshore books may be drawing in.
That's not what's going down in Oregon, so perhaps the appetite for sports betting is just not as big in the region even though they just broke their own revenue record.
Source: Stats America