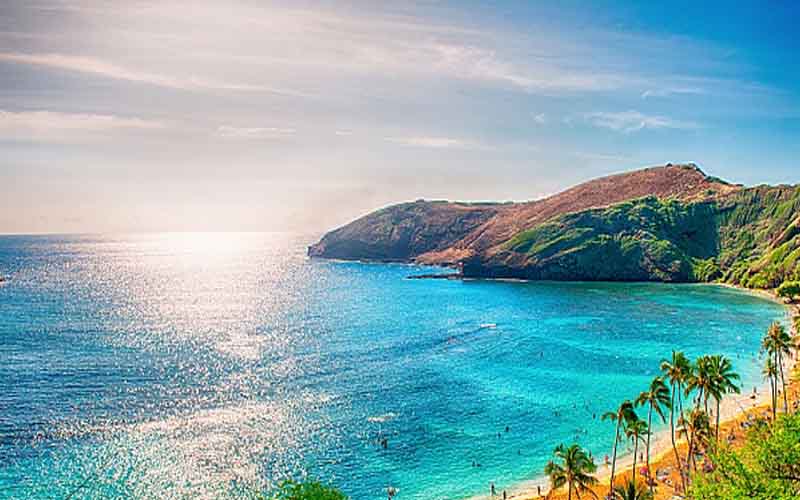 Hawaii considered one of the most anti-gambling states in the US, is now weighing on domestic wagering opportunities.
Hawaii has always had a staunch approach against gambling in the Aloha State, limiting onshore options to social gaming or sending gamblers off into international waters to gamble via casino cruise. However, 2019 has been a strange year in that several states which had seemed to be against expanded gambling via limited domestic options are now accepting the idea of domestic wagering. This case can be seen with Tennessee and now Hawaii.
Hawaii's Thirtieth Legislature was introduced House Resolution 103 by sponsor Kyle Yamashita on March 8th, 2019. Hawaii's HR 103 requests the creation of a task force to study the feasibility of legalized sports betting. The Resolution was signed on April 2nd, 2019 and adopted in its final form.
Under this newly adopted Resolution, HR 103 requests the Director of Commerce and Consumer Affairs establish this task force consisting of either the individuals themselves or their designee as follows: the Director of Commerce and Consumer Affairs him or herself who will act as Chairperson to the task force, the Director of Business, Economic Development, and Tourism, the Attorney General, the Chief Information Officer, a private practice attorney with knowledge of sports gambling law, two public members with knowledge of sports gambling invited by powers above the Chairperson, and others with relevant expertise deemed worthy of being a part of the task force by the group's Chairperson.
The task force will need to present its findings and report, along with recommendations for Hawaii's potential betting market no later than 20 days before the 2020 Regular Session convenes. All significant members of the task force will receive a certified copy of the task force's results. HR 103 also states that no member of the task force shall be made subject to chapter 84 of Hawaii's Revised Statutes because of their participation.
Hawaii's lawmakers reason their new interest in domestic betting because of the estimated tens of thousands of Hawaii residents who wager on the outcome of sporting events through illegal websites which do not benefit the state of Hawaii and are unregulated. This concern also includes the potential tens of millions of dollars in revenue generated from Hawaiians gambling online through websites unassociated with Hawaii legal gaming offers.