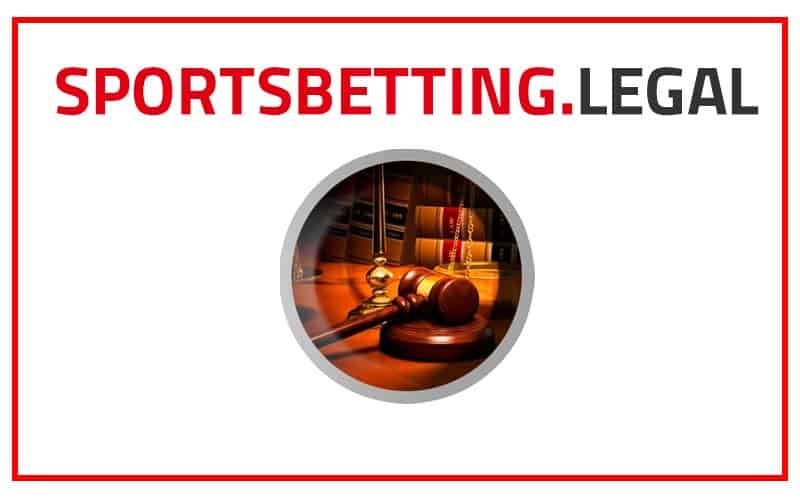 With numerous major sports leagues currently in-season and several states continuing to expand their legal sports betting offerings, it's safe to say there's never been a better time to be a bettor in the United States.
But the sports leagues aren't the only ones having all the fun.
From the Oscar prop bets that have been released on the Joker movie to President Donald Trump's impeachment odds now favoring the House to impeach, one could say there's not much you can't wager money on these days.
The first week of October is in the books, so let's recap the latest news and turn our attention toward the states looking to legalize sports betting and allow sportsbooks.
Indiana's mobile apps are off to the races
The online and mobile sportsbook race has officially begun in the Hoosier State after two sports betting apps launched in Indiana last Thursday.
BetRivers—operated by Rush Street Interactive in partnership with French Lick Casino—was the first Internet-based betting platform to go live in the state. And after receiving approval from the Indiana Gaming Commission late last Wednesday, DraftKings, which operates the sportsbook at Ameristar East Chicago, joined the starting grid.
IGC officials said it expects at least one more mobile sports betting app to be ready sometime this month. Indiana currently has 13 sportsbook operators, and all are eligible to receive an online and mobile sports betting license.
Michigan avoids a shutdown, sports betting talks pick back up
Democratic Gov. Gretchen Whitmer and Republican legislators managed to avoid a government shutdown in Michigan after a budget for the new fiscal year was passed on the last day of September.
With massive layoffs avoided, the state's sports betting legislation—which had taken a backseat because of the looming shutdown—can receive attention once again. Bill sponsor Rep. Brandt Iden said he wants to resume discussions on legalizing in-person, online, and mobile sportsbooks as well as iGaming for online casino and poker gambling on the Internet.
However, Whitmer and Iden will need to come to an agreement on the tax rate and licensing fees. The governor believes the tax rate is too low, but Iden may have leverage after recently stating he believes there is enough bipartisan support for it to become law even if Whitmer vetoes it.
Ohio sports betting bill receives first action since May
After a quiet Summer, Rep. Dave Greenspan hopes a vote to legalize Ohio sports betting will take place later this month and plans to add three amendments to his sponsored legislation before it's heard in the House Finance Committee.
The bill—HB 194—is scheduled for its fifth hearing on Tuesday, October 8. Greenspan's proposal was last heard on May 30, but he recently said he believes the legislation will have no problem advancing to the House floor.
Negotiations on who will be the state's governing body for regulated sportsbooks—the Ohio Casino Control Commission and the Ohio Lottery Commission are the two candidates—are expected to take place in the Senate if the bill clears the House committees and a floor vote.
Oregon's Scoreboard app delays launch… again
After a long sports betting expedition, Oregon's Scoreboard app was expected to launch on Monday, but that won't be happening according to a statement released today by Lottery officials.
October 7 was reportedly the new target date for the state's first foray into the online and mobile sportsbook market. However, the Oregon Lottery now says it's delaying the Scoreboard app again but hopes it'll go live "early next week."
Tennessee needs one volunteer for its sports betting board
Gov. Bill Lee appointed three individuals to Tennessee's online and mobile-only sports betting regulatory board last week, according to Nashville's News Channel 5.
The Tennessee sports betting law requires nine members to be on the committee before rules and regulations can be established for the Internet-based sportsbook operators. House Speaker Cameron Sexton is tasked with appointing the last member, and since he's unlikely to be short of volunteers, it's reasonable to expect the governing body to be formed before the end of October.
Washington DC judge sets hearing for Intralot lawsuit
After a local app developer filed a lawsuit against the city over its $215 no-bid contract with Intralot to operate the DC Lottery's online and mobile sports betting app, Superior Court Judge John Campbell scheduled a full hearing for Friday, October 18 last week.
Judge Campbell said he hopes to make a decision on the civil case during the hearing. He also extended the restraining order to block the city's initial $30 million payment to Intralot, which was granted two weeks ago by a different member of the Superior Court.
DC's Capital One Arena sportsbook will make history
With all the controversies surrounding legalized sports betting in the nation's capital, it was good to see some positive news come out of the District late last week—and news that makes history, at that.
Monumental Sports & Entertainment—the owner of the Washington Wizards (NBA), Washington Capitals (NHL), and Washington Mystics (WNBA)—announced its partnering with William Hill to put a sportsbook inside the Capital One Arena.
While sportsbooks and betting parlors are commonplace in stadiums and arena found in other parts of the world, Capital One Arena is set to become the first sports venue in the United States to house a sportsbook and accept wagers legally.
SportsBetting.Legal resources
And now you're all caught up on what's been happening in the US on the legal sports betting front. To avoid missing out on any movement from the state legislatures, head on over to our bill tracker page to see what your representatives and senators have proposed.
With more sportsbooks joining the fray—and more unique betting lines and odds posted every day—it can be hard to pin down the best place for you. Luckily, we've got you covered with our reviewed list of the best online sportsbooks for anyone over 18 years old looking to place a wager legally in the US.