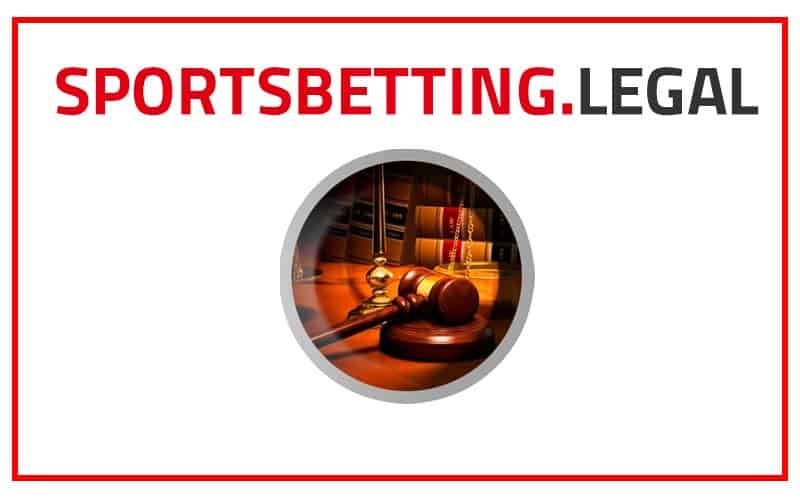 We hope everyone had a Happy Halloween and remembered to set those clocks back!
The underdog Washington Nationals capped off their amazing 2019 MLB season by winning the first World Series title in franchise history. For the Houston Astros, the Game 7 loss may haunt them for the foreseeable future.
Well, at least until next year because the sportsbooks have opened the Astros as the way-too-early odds-on favorites to win the 2020 World Series.
But which states are looking to have legal sports betting ready before next year's Fall Classic? Let's slide right in and find out!
Is California dreamin' for sportsbooks?
The process of legalizing California sports betting has been a nightmare since the repeal of PASPA, but there appears to be some light at the end of the tunnel.
A proposal to bring regulated sportsbooks to the state will reportedly receive its first hearing on Wednesday, November 20. The tentative date was set by members of both chambers in the California State Legislature.
Sports betting experts and interested parties are expected to testify should the hearing officially take place. If CA lawmakers pass a bill, then voters may get the final say in 2020. With a population of close to 40 million people, a legalized market would no doubt become a gold rush for sportsbooks.
Colorado voters will say "Yea" or "Nay" on November 5
Gov. Jared Polis signed the Colorado sports betting bill into law over the Summer, but with one condition: Voters must approve Proposition DD before it's enacted. There have been some concerns raised over the question that will appear on the November 5 ballot, which reads as follows:
Shall state taxes be increased by twenty-nine million dollars annually to fund state water projects and commitments and to pay for the regulation of sports betting through licensed casinos by authorizing a tax on sports betting of ten percent of net sports betting proceeds, and to impose the tax on persons licensed to conduct sports betting?
The phrase "Shall state taxes be increased" will immediately be a red flag for some who think their own taxes will go up. The more appropriate reading should be "Shall the state budget be increased" to fund Colorado's water projects with a tax on sports betting and licensing fees. If residents vote in favor of the measure on Tuesday, then regulated sportsbooks will join the Mile High Club—err, I mean City—sometime in 2020.
Michigan passes bills but don't celebrate yet
The Michigan House of Representatives voted 63-45 in favor of the Lawful Sports Betting Act last week, bringing sportsbooks one step closer toward arriving in The Great Lake State.
Unfortunately, Gov. Gretchen Whitmer does not support the tax rate of the current proposal, and the House bill could face a veto if the legislation makes it to her desk in its current form. The bill package, which includes the legalization of online gambling, heads to the Senate, and the upper chamber must make a decision before the 2019 session ends.
New Hampshire cities vote on sports betting tomorrow
On Tuesday, November 5, residents from nine New Hampshire cities—Berlin, Claremont, Concord, Dover, Laconia, Manchester, Nashua, Rochester, and Somersworth—will vote on whether to allow in-person sports betting in their respective jurisdictions.
If voters in Manchester and Nashua approve, then their cities could be the biggest winners. The two cities are close to Massachusetts' border and are expected to raise a significant chunk of tax revenue from the Greater Boston metropolitan area—a population of over 8 million people.
Voters in Franklin approved of regulated sportsbooks during the city's October 1 election. The NH sports betting law allows ten physical locations and five online/mobile sportsbooks to receive an operator's license.
Don't bet Wisconsin to join the Midwest party anytime soon
Even though Illinois, Indiana, and Iowa, have already legalized sports betting—and several other Midwestern states are currently discussing the issue—the odds of bringing sportsbooks to Wisconsin seem to be a longshot, to say the least.
Senate Majority Leader Scott Fitzgerald told WSAU last week the legislation would require the state-tribal gambling compact to be renegotiated. And at this time, he doubts whether Gov. Tony Evers is open to that idea.
"The way they were negotiated by [former] Gov. Doyle with the tribes, I don't think it's something we can simply implement in Wisconsin," Fitzgerald said. "That's why there hasn't been much talk about it in our state."
"You would have to have some kind of sign-off [by the tribes], and I have no idea whether the Governor would do in that direction," he added.
Poll (unsurprisingly) shows bettors hate NFL officiating
If there's one thing Democrats and Republicans can agree on, it's that NFL officiating is the worst out of all sports.
A Seton Hall University poll showed that while most Americans—48% of Democrats and 57% of Republicans—still think the league's referees are "Good," the NFL saw more twice as many respondents—27% of Democrats and 19% of Republicans—say their officiating was "Terrible" compared to other sports.
In a follow-up question, the poll also found that most Americans—62% of Democrats and 64% of Republicans—believe sports betting influences reactions to bad NFL officiating, which shouldn't come as a surprise since people who have money riding on an outcome are going to feel more strongly—"pissed off" to put it bluntly—when a game is decided on a blown call.
Maybe the NFL, team owners, and Commissioner Roger Goodell should focus their time on ways to make officiating better before demanding that sportsbooks turn over money for "integrity fees."
A discussion can be had in regards to sports betting, but nothing hurts the integrity of football more than an NFL team getting screwed over by a ref's blown call. And I'm sure New Orleans Saints fans will 100% agree with that assessment.
SportsBetting.Legal resources
And that covers all of this week's biggest legal sports betting news. Remember to follow @SportsBet_Legal on Twitter and check out our state-by-state sports betting bill tracker to see the pending legislation introduced by your elected lawmakers.
Even though another season of MLB baseball is in the books, the other three "big" sports leagues—NFL, NBA, and NHL—are all officially in-season. And if you need somewhere to wager, we've got you covered with our recommended list of the best online sportsbooks legally available to all residents living in the United States.