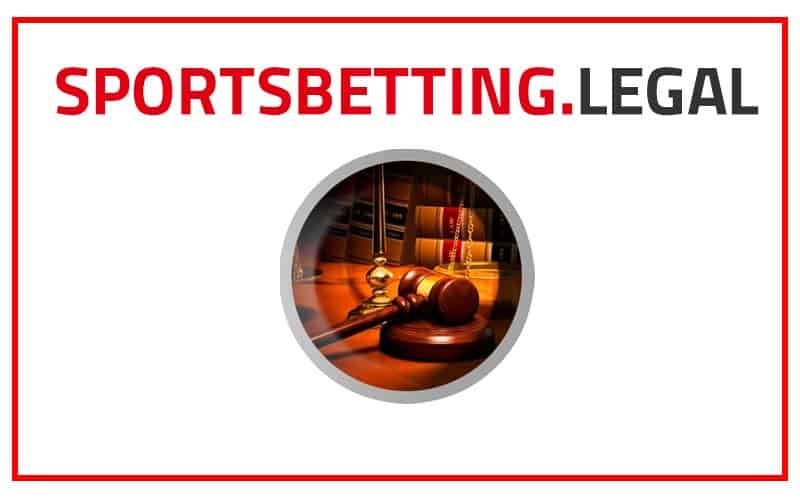 Halloween is just a few days away, but things are already looking grim for the Washington Nationals, who were up 2-0 in the World Series and are now down 3-2 after the Houston Astros won again last night.
And it appears nothing can spook Jim "Mattress Mack" McIngvale, who flew to New Jersey to bet on the Astros' odds to win the 2019 World Series again over the weekend, bringing his total amount wagered to $10.6 million with a possible payout of $18.2 million—so far.
When looking at what's happening with legal sports betting across the country, it's clear that many state lawmakers are now researching and experimenting with different drafts of legislation.
We can only hope to avoid the creation and regulations for a Franken-sportsbook, but with leagues continuing to push for integrity fees and official data mandates and other apparitions wanting a piece of the action, legislators would be wise to carry around garlic, stakes, and crucifixes to rid off these money-sucking vampires.
Connecticut could resurrect legalization next year
The possibility of legal sports betting in Connecticut is dead for now, but there was hope that lawmakers could make some early progress during a potential special session held this Fall. However, it appears sports betting won't be on the docket.
Gov. Ned Lamont and other legislators have expressed concerns with the current proposal giving complete control over the CT sports betting market to the Mohegan and Mashantucket Pequot tribes. Since the state-tribal gambling compact would likely need to be rewritten—and lawmakers want the proposal to benefit state, commercial, and tribal interests—it appears all bets are off until the 2019 session begins in February.
Missouri hearing scares off the leagues' leeches for now
The major professional sports leagues have lobbied nonstop ever since Missouri sports betting was first brought up following the repeal of PASPA. Despite this, their goons must have gotten lost because they did not show up to a Special Interim Committee on Gaming hearing last week.
The members of the committee completely rejected any inclusion of integrity fees and official data mandates on Thursday. The next hearing is in November, and the leagues' leeches are expected to assemble and argue in favor of sucking money out of the projected $300 million legalized sports betting market in Missouri.
New Hampshire concocts sports betting before Super Bowl 54
It's alive! Gov. Chris Sununu recently stated that he expects New Hampshire to have regulated sportsbooks before Super Bowl 54 is played in February. Several municipalities are set to vote on bringing sports betting to their city this Fall.
The New England Patriots are unquestionably the top team in the NFL at the moment, but Massachusetts bettors won't be allowed to place a legal wager in their own state for the foreseeable future. And because the MA legislature is apparently filled with both scaredy-cats and out-of-touch zombies, NH sports betting is preparing to rake in millions of dollars in revenue from the Bay State's inaction.
Leagues present plan to cut off the hand in Washington state
The legalization of Washington state sports betting has been relatively quiet since the federal repeal, but earlier this month, the Evergreen State had a vampire and werewolf sighting for the first time since the Twilight saga ended.
At a public hearing before the Washington State Gambling Commission, the representatives for the MLB and Seattle Mariners came out of the woods and proposed biting off five fingers. Their pitch included 1) integrity fees and official data mandates, 2) submission of bettor account info, 3) opting-out option for leagues, 4) royalty fees of 0.25% on the handle, and 5) mobile sports betting legalization.
Commission members only agreed with the point about mobile betting, and the rest were dismissed since it would break the current state-tribe gambling compact. Fortunately, they only needed one finger to make their intentions clear to the leagues.
PGA Tour looks to carve out its market spot
While promoting the Zozo Championship, Japan's first PGA Tour event, overseas last week, US PGA Tour Commissioner Jay Monahan announced they are planning to allow gambling on their golf tournaments next year in the state with legalized sports betting.
It'll be interesting to see if this sways some of the Georgia lawmakers who might be on the fence when it comes to legalization. Sports betting could head down to the Peach State in 2020, and with wagering at The Masters now a possibility, a bill passing might just be a hole in one.
DC underdog takes on the corporate favorites
Lastly, we want to give a shout-out to entrepreneur Shane August, who allowed us to interview him last week and tell the story of how he defended the right of small businesses to offer sports betting in Washington DC.
Now, August plans to launch his Handle19 sportsbook as soon as his license is approved, allowing him to compete against big-name favorites, such as DraftKings and FanDuel, in the nation's capital. The District is expected to open up the application process soon, and you can bet that the entrepreneur will be the first person in line.
SportsBetting.Legal resources
And that's a candy wrap on this week's legal sports betting news! Follow @SportsBet_Legal on Twitter for the latest updates and feel free to message us if you have any questions on when your state could legalize and launch sportsbooks. You can also see the current status of your state's legislation with our US sports betting bill tracker.
Finally, for the residents who don't live in one of the 13 states that currently offer legal sports betting, check out our list of the best betting sites that are legally allowed in your jurisdiction. We hope everyone has a great week and a spooky Happy Halloween that's absent of tricks and bets that are filled with treats!