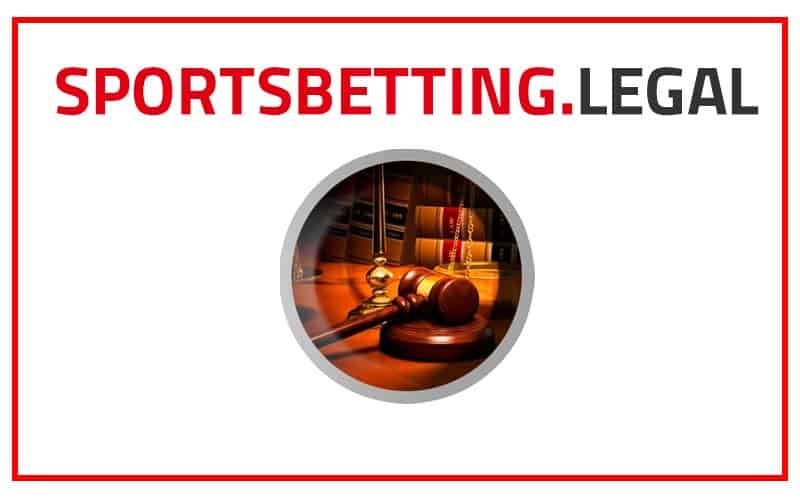 Thanksgiving is just around the corner, and sports betting residents in 13 states—Arkansas, Delaware, Indiana, Iowa, Mississippi, Nevada, New Jersey, New Mexico, New York, Oregon, Pennsylvania, Rhode Island, West Virginia—are thankful for having licensed and regulated sportsbooks this Holiday season and for years to come.
Sports betting is also legal in Colorado, Illinois, Montana, New Hampshire, North Carolina, Tennessee, and Washington DC, but the rules and guidelines need a little more time in the oven before sportsbooks can be served to the public—sometime in 2020 is your best bet for these states.
But which states are next? Let's peek in on the state lawmakers and see if they're cooking some sports betting legislation.
California tribes want sports betting on the 2020 ballot
Last week, a coalition of California tribal casino operators filed a 2020 general election ballot initiative with the state attorney general's office that would authorize casinos and licensed racetracks to offer in-person sports betting.
If approved by the AG, the coalition would need 997,139 signatures from registered voters in California for it to appear on the ballot next November. Online and mobile apps are not included in the proposal.
Connecticut wants to blaze it and bet on it?
Because raising tolls to pay for Gov. Ned Lamont transportation plan is out of the question, Senate Democrats are reportedly looking to legalize sports betting and marijuana to fund the proposal, according to the Hartford Courant.
Previous attempts to legalize sports betting in Connecticut have fallen short after push back from the state's tribes, who argue they have exclusivity for all gambling under their current compact.
Georgia pro sports teams push for legalization
In an unprecedented move, the Presidents of the Atlanta Braves (MLB), Atlanta Falcons (NFL), Atlanta Hawks (NBA) and Atlanta United (MLS) formed a coalition last week and sent a letter to Georgia lawmakers urging them to legalize online and mobile sports betting.
"Georgia is the 12th largest state for illegal wagering," the Presidents stated in the letter. "It is not going away. That is why we must ensure the industry is above-board and transparent."
Ohio governor wants a bill passed before 2020 elections
The debate over who should regulate sports betting in Ohio continues to rage on, but Gov. Mike DeWine recently said he wants the legislature to pass a bill before the next year's general election to avoid having the gambling industry push a ballot initiative that would only benefit special interests.
DeWine has said he favors the Senate bill, which authorizes Ohio Casino Control Commission (OCCC) to oversee rules and rules over the House bill that would make the Ohio Lottery Commission (OLC) the governing body. The governor supports the OCCC as regulators because it doesn't offer gambling while the OLC does, which he believes could cause a conflict of interest in the future.
Yahoo Sportsbook is now live in New Jersey
The Verizon-owned Yahoo Sports, in partnership with BetMGM, launched its sports betting app and desktop platform—Yahoo Sportsbook—in New Jersey last Thursday, becoming the latest media company to offer a sportsbook in the United States.
Yahoo Sports is taking a different approach that could turn out to be a worthwhile wager. The sportsbook is integrated into their existing Internet platform, which gives them the ability to market offerings to their estimated 60 million monthly users.
James Holzhauer wins Jeopardy! Tournament of Champions
Las Vegas sports bettor James Holzhauer won the Jeopardy! Tournament of Champions on Friday in his rematch with Emma Boettcher, the Chicago librarian who ended his historic run earlier this year.
However, this reportedly won't be the last time we see his gambling-inspired strategy on the trivia show. According to the USA Today, Holzhauer is set to face off against legends Ken Jennings and Brad Rutter in a prime-time Jeopardy! Greatest of All Time tournament on ABC in January. The first contestant to win three out of a potential seven games takes home $1 million and the title of "Jeopardy! GOAT."
SportsBetting.Legal resources
With another week of legal sports betting news behind us, remember to follow @SportsBet_Legal on Twitter to see what your state has planned for sportsbooks. You can see your states' current proposals on the SBL bill tracker page.
If your state isn't expected to pass legislation anytime soon, but you still want to place a wager, consider checking out our reviewed online sportsbooks for the best betting sites legally available to everyone in the United States.