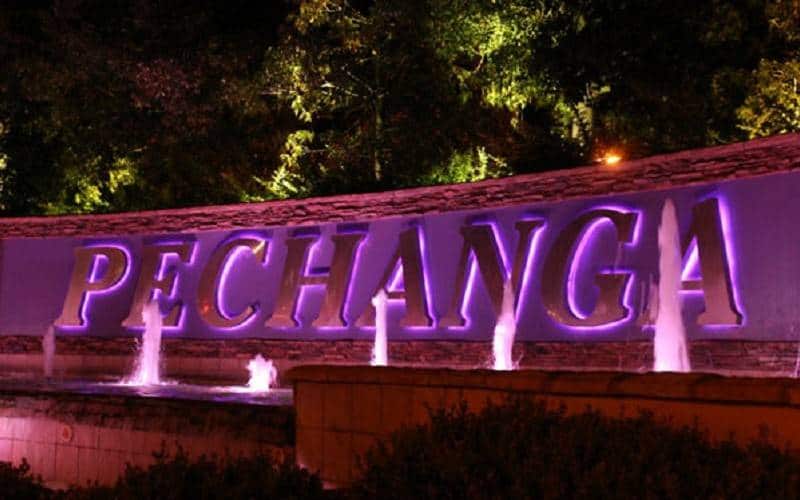 Sports betting could be legal in California by 2021 if the state's tribal nations have anything to say about it.
And yeah, they definitely have something to say about it.
On Wednesday, a coalition of California tribal casino operators – led by the Pechanga Band of Luiseno Indians – submitted the necessary paperwork to the state attorney general's office to start the ball rolling on a proposal that would ultimately put the issue to voters.
If the attorney general approves their request, the tribes may begin circulating petitions to collect the necessary signatures to add their pro-gambling measure to the state's November 2020 general election ballot.
That measure would grant tribes and licensed racetracks the right to offer sports wagering on professional and collegiate athletics and expand existing tribal compacts to allow craps and roulette at Native American casinos.
The proposal also includes a 10% tax on sports wagering revenue, all of which would be earmarked for regulatory costs, education programs, mental health initiatives, and public safety needs.
However, in order to get the measure on the ballot, the tribes – once authorized – would have to collect 997,139 signatures from registered California voters.
That's an uphill battle to be sure, but so is maintaining sports wagering exclusivity in the face of opposing commercial interests that also have the ears (and pocketbooks) of state legislators.
Ever since the overturn of the Professional and Amateur Sports Protection Act (PASPA, 1992-2018), California state representatives have had discussions about legalizing the hugely popular pastime of sports wagering in the Golden State.
In June, California lawmakers put forth SCA6, a Senate constitutional amendment that would legalize sports wagering.
However, the California Nations Indian Gaming Association was cold to the proposal, as it did not maintain tribal gaming exclusivity.
In states that have tribal gaming compacts in place (like Connecticut and Florida, for example), this legislative departure from sports wagering exclusivity has proved a major hurdle in getting any sports betting laws or ballot measures approved.
But the situation in California is potentially more favorable for the tribes, thanks in part to their prominence.
California is home to the largest number of tribal casinos in the US, with 62 tribes operating gaming venues throughout the state. With 50 casinos, 16 casino resorts, and three mini-casinos, the Indian gaming industry is a powerful lobby.
Should a meaningful number of these tribal competitors come together, they could coax the state government to "extend" their valuable exclusivity rights to sports wagering.
Now, that seems to be exactly what's happening.
Per the Los Angeles Times, this new approach to legalizing sports wagering on the part of the tribes could indeed find strength in numbers.
Marc Macarro, chairman of the Pechanga, explains the unified tack the Native American groups are taking:
"Californians should have the choice to participate in sports wagering at highly regulated, safe, and experienced gaming locations. We are very proud to see tribes from across California come together for this effort, which represents an incremental but important step toward giving Californians the freedom to participate in this new activity in a responsible manner."
Of course, not everyone is on board with the tribes' proposal.
In particular, operators of California's numerous card rooms are adversarial to the idea that they'd be left out of the sports betting loop should the current tribal betting model be approved by voters and pass into law.
Kyle Kirkland, president of the California Gaming Association (CGA), represents the state's cardroom industry, and his group has been lobbying for commercial sportsbook operator rights since 2018.
Kirkland didn't mince words, saying that the CGA "would be disappointed at any initiative that allowed sports betting, but that didn't include card clubs."
Whether or not the tribal proposal picks up steam and succeeds next November, it will be at least another two years or so before Californians will be able to bet on the Rams, Dodgers, Angels, A's, Chargers, Lakers, Clippers, and other hometown clubs. And legal online sports betting maybe even further out.
In fact, there is currently no mention of legalizing domestic online sports wagering in the tribes' proposal, which would have the effect of promoting the offshore wagering industry.
Most California gamblers already bet with offshore books, and a lack of local online options wouldn't do much to recover that lost business and tax revenue.
In the meantime, if you're tired of the waiting game when it comes to California sports betting legalization, you can use an offshore sportsbook, too.