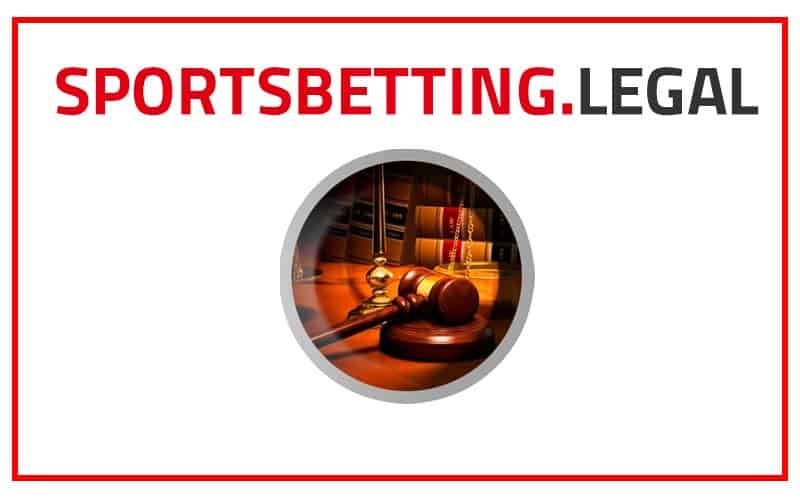 We hope everyone enjoyed their Veterans Day weekend and thanked the US military members and families for their service and sacrifice for our country.
The season of giving and showing thanks is almost upon us, so let's dive right into the biggest legal sports betting news for the week of November 4 and see which states are bringing a sportsbook over for dinner during the holidays.
Colorado voters say "Yea" to sports betting
Despite Proposition DD—the Colorado sports betting ballot measure to fund the state's water plan—closing as a heavy favorite to pass on Election Day 2019, the referendum trailed for a good part of the night once the counting of votes had begun.
Its passage was deemed "too close to call" and needed an extra day before the count would be finalized. But after mounting a comeback, Prop DD pulled off the narrow win in overtime on Wednesday afternoon. Colorado becomes the 19th state to legalize sports betting and can officially launch licensed and regulated sportsbooks as early as May 1, 2020.
Illinois and Michigan try to pull off a Christmas miracle
Sports betting is already legal in Illinois, but the state has moved at a glacial pace when it comes to actually bring sportsbooks to the state. Fortunately, it appears regulators have finally made progress and will be ready to accept applications for potential sports betting operators during a scheduled meeting on Thursday, December 19.
In Michigan, House lawmakers recently passed their sports betting bill package, but it faces longshot odds of being signed into law in its current form. With the legislation now sitting in the upper chamber, Sen. Curtis Hertel Jr. has reportedly reached out to the governor's office to begin negotiations on an appropriate tax rate. Hertel said he believes a middle ground can be found and expects a vote on the Senate floor before Christmas.
Pro leagues plead for "royalty" and attempt quid pro quo in Missouri
In their never-ending quest to suck up all the money ever made—and more—representatives from the major professional leagues attended a Missouri hearing on sports betting last week and had the audacity to not only rebrand "integrity fees" as a "royalty" but also attempt a blatant quid pro quo.
The pro leagues rep winked and nudged about investing more in Missouri if lawmakers agreed to include royalty, stating it would give them "an edge" over other states currently offering sports betting.
In addition, the leeches lowered their demands to .25% of revenue from the 1% previously asked as if that somehow justifies forcing future MO sportsbooks to pay the leagues for nothing in return. No state has included "integrity fees" in its legislation, but we'll find out if Missouri lawmakers have any integrity when the 2020 session begins in January.
Ohio hearing sees colleges plead for special treatment
The House and Senate continued hearings for legal sports betting in Ohio last week, and it appears little progress has been made on the main point of contention: Should the Ohio Lottery Commission or the Ohio Casino Control Commission be tasked with licensing and regulations?
Despite that being the only major holdup for legalization, it didn't stop C. Todd Jones, President of the Association of Independent Colleges and Universities, from essentially crying out "think of the children!" when arguing that OH lawmakers should not allow betting on collegiate sporting events.
"For anyone in this room to say that the public should be allowed to bet on your average student is insane," Jones said.
OK boomer, here's why you're wrong: 1) Betting isn't on student academics, it's on the athletic performance, 2) Colleges make a gamble on student-athletes when offering a scholarship, 3) They are adults just like pro athletes, 4) People will go to other states if you don't have college betting, and 5) The potential for throwing games or shaving points wouldn't be an issue if you paid or allowed student-athletes to make money from their on-the-field success. You can't argue integrity if you force student-athletes to sign away all their rights so the colleges can milk millions of dollars from their hard work.
New Hampshire finishes with a winning record on Election Day
Voters in nine New Hampshire cities decided whether to allow sportsbook operators in their communities during last week's off-year election. And after the votes were tallied, the question of "Shall we allow the operation of sportsbook retail locations within the city?" finished with a winning record.
According to the NH election results, five cities—Berlin, Claremont, Laconia, Manchester, and Somersworth—approved physical retail sportsbook locations in their municipalities while four cities—Concord, Dover, Nashua, and Rochester—rejected the measure. Online and mobile apps will still be available state-wide one the state launches sports betting, which is expected to be before Super Bowl 54 is played in February.
FanDuel, New Jersey casinos make esports betting history
FunPlus Phoenix defeated G2 Esports to win the 2019 League of Legends World Championship on Sunday, but history was made when the esports betting odds for the LoL Finals appeared for the first time in the United States.
Late last week, FanDuel in New Jersey became the first online and mobile US sportsbook to offer esports betting legally, and the Borgata Hotel Casino & Spa in Atlantic City, NJ accepted the first-ever legal wager on esports on Thursday.
SportsBetting.Legal resources
Another week of recapping the current state of legal sports betting is now in the books. Follow @SportsBet_Legal on Twitter for the latest action happening from state legislatures and check out our bill tracker for sports betting to see what your elected officials are currently proposing.
Lastly, if you're looking to place a legal wager on sports, esports, or just about anything, our reviewed list of the best betting sites available to US residents is definitely your best bet. And until next time, have a great week, everyone!