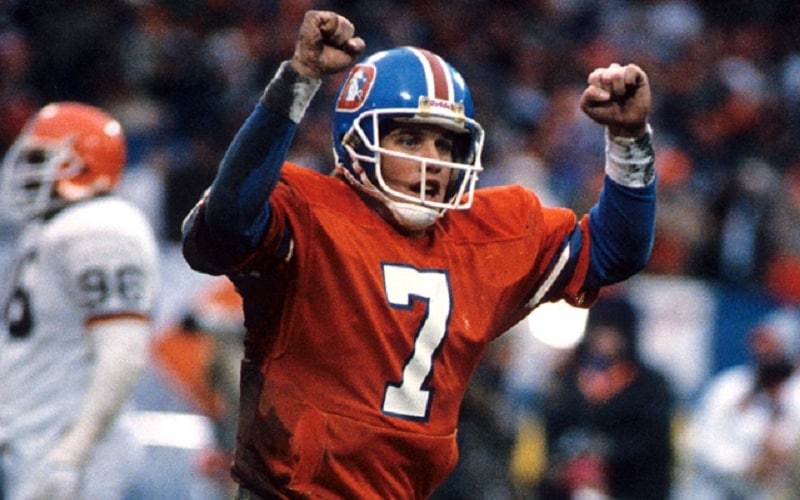 After trailing at one point on Election Day 2019 and needing an extra day to count all the votes, Colorado sports betting would ultimately pass and is now officially legal across the state.
With Proposition DD—The Legalize Sports Betting with Tax Revenue for Water Projects Measure—receiving voter approval, Colorado becomes the 19th state to legalize sports betting and the 13th state to include online and mobile wagering.
Here are the results for the referendum, which passed Wednesday afternoon:
Colorado Proposition DD results
Total votes cast from 64 counties: 1,540,413
Yes: 791,959 (51.41%)
No: 748,454 (48.59%)
Leading up to the off-year election on Tuesday, November 5, Prop DD was heavily favored to receive the simple majority approval it needed to pass. A pre-election poll found that the referendum had a 62% approval rating.
However, once the results started coming in, it became apparent that the wording of the ballot would make the outcome much closer than it was predicted to be. Here's the question for reference:
"Shall state taxes be increased by twenty-nine million dollars annually to fund state water projects and commitments and to pay for the regulation of sports betting through licensed casinos by authorizing a tax on sports betting of ten percent of net sports betting proceeds, and to impose the tax on persons licensed to conduct sports betting?"
Raising taxes is always a tough sell in any election, but in this specific case, taxes weren't going to be raised on Colorado residents to fund the state's water plan.
Any new tax—which will be on sports betting revenue and licensing for this measure—passed by a two-thirds majority in the Colorado General Assembly must receive approval from voters before it can go in effect under the Taxpayer Bill of Rights (TABOR) Amendment.
Gov. Jared Polis signed the bill into law in May, but supporters—from both the legislature and interested parties—expressed concerns over the questions' wording and feared it might fail once the votes were tallied.
Their concerns were justified as the votes began to be counted. Late into the evening on Tuesday, Prop DD was in danger of not passing with "No" vote out in front.
But as more precincts report in, the outcome began to shift back to the referendum's favor.
Initially, the results were deemed "too close to call," but by Wednesday morning, Prop DD led by just over 13,000 votes—leading by one percentage point—with 58 out of the 64 counties reporting in with an estimated 17,000 ballots left to count.
And once the afternoon came, the wait was finally over. Colorado Secretary of State Jena Griswold announced Prop DD had passed, legalizing sports betting in The Centennial State.
It's safe to say that Colorado sports fans haven't been this excited about an overtime victory since "The Drive" in the 1986 AFC Championship Game, where quarterback John Elway led the Denver Broncos on a 15-play, 98-yard touchdown drive to force OT and eventually defeat the Cleveland Browns 23-20 to secure a trip to the Super Bowl.
Quick fun fact: The Browns were -3 on the point spread for the AFC title game, and "The Drive" could be considered a loose interpretation of a "backdoor cover"—when a team covers the spread after a win is typically out of reach.
Due to the extremely low probability of scoring a touchdown on the road when starting on the 2-yard line, with 5:32 left on the clock, we think one of the all-time greatest moments in NFL history more than qualifies.
So after a comeback and overtime victory for the sports betting referendum, when and where can Colorado residents bet on sports?
May 1, 2020, is the earliest that sportsbooks can begin accepting wagers since the Colorado Division of Gaming will need time to craft rules and regulations as well as to conduct background checks and service testing for the operators that apply for a license.
Here's an extra little tidbit: January 11, 2020, is the 33rd anniversary of "The Drive," and 33 happens to be the number of casinos in the state that are eligible to offer sports betting.
Anyone age 21 and up will be allowed to wager on the traditional bet types for both professional and collegiate sports. Betting on high school sports and esports, as well as prop bets for college sporting events, is prohibited. Everything else is eligible to receive action from the public.
Sports betting revenue will be subject to a 10% tax rate, which is competitive with other legalized markets in the United States. Licenses will need to be renewed every two years, but the fee to operate a sportsbook has yet to be determined.
Starting with the 2021 fiscal year, Colorado could raise as much as $15 million in new taxes annually. The majority of the revenue will go towards the state's water plan—a project that both prepares for potential population growth and is an effort to combat climate change.
Each year, $130,000 will be sent to the Department of Human Services to fund a problem gambling hotline, pay staff, and provide resources.
With legalized and regulated sports betting finally coming to Colorado, allow me to make a relevant addendum to the famous quote from Broncos guard Keith Bishop, who saw the Browns defense laughing at them during a time out before the offense began their 98-yard drive toward the end zone.
In the words of both Bishop and the soon-to-be sports bettors in Colorado:
"We've got those (sportsbooks) right where we want them.''