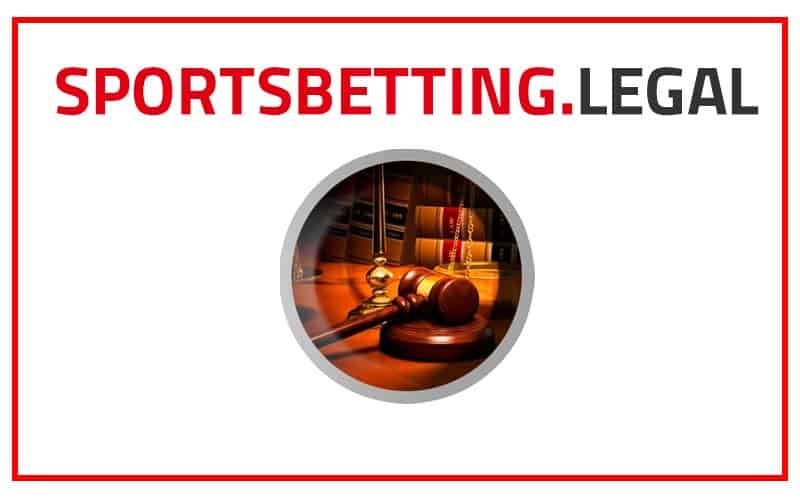 The dog days of summer sports betting are officially over with today—Monday, September 23—marking the first day of Autumn in the United States.
As trees change from green to a bevy of Fall colors, the first month of wagering on NFL and college football draws to a close all too soon.
But with change coursing through the air, which states are expected to turn over a new leaf and legalize sports betting?
Colorado voters get prop details
Colorado voters will soon have the final say on whether their state allows in-person, online, and mobile sportsbooks. Details of Proposition DD for the November 5 election were released by the Colorado Sun last week, and the ballot measure question reads as follows:
Shall state taxes be increased by twenty-nine million dollars annually to fund state water projects and commitments and to pay for the regulation of sports betting through licensed casinos by authorizing a tax on sports betting of ten percent of net sports betting proceeds, and to impose the tax on persons licensed to conduct sports betting operations?
Gov. Jared Polis signed the Colorado sports betting bill back in May, and if a majority of voters approve the measure, then sportsbook will be allowed to accept wagers in May 2020. CO sports betting is projected to generate between $6 million and $16 million in tax revenue annually to fund the state's gaming commission and water infrastructure proposal.
MA sports betting inaction leads to NH money-making reaction
Lawmakers in Massachusetts have said they are in no hurry to legalize sports betting despite the General Court having 15 pending bills related to the issue during the current legislative session.
And because it looks like Massachusetts sports fans and bettors are going to get left out in the cold for the foreseeable future, New Hampshire is taking full advantage of their New England neighbors inaction on sports betting.
If Nashua and Manchester residents approve sportsbooks this Fall, then the Greater Boston metropolitan area—population of 8.1 million—will be an hour drive away from placing wagers on the New England Patriots and all of the MA championship-caliber sports teams.
All bets are off until Michigan passes a new budget
After Michigan's sports betting bills easily advanced to the House Ways and Means Committee on Tuesday, bill sponsor Rep. Brandt Iden said late last week the proposals are temporarily on hold until the state's budget issue is resolved.
All "non-essential" state government operations will shut down in Lansing, MI on October 1—leaving roughly 30,000 employees without a paycheck—if the Republican-controlled legislature and Democratic Gov. Gretchen Whitmer fail to pass a budget by 11:59 pm ET on September 30.
Iden said he's optimistic and believes the two sides will agree on a budget plan. If a government shutdown is avoided, then discussions on whether to legalize sports betting in Michigan will resume in early October.
Montana's launch slips into next year
Montana was the first state to break the sports betting ice this year when Gov. Steve Bullock—who's now running for president in 2020—signed the in-person and restrictive mobile wagering bill into law back in May.
However, Montana has since made virtually no progress toward establishing regulations. The state lottery has a contract with Intralot, a Greek gambling provider, to provide services for its online platform and believes the agreement covers sports betting as well.
Lawmakers disagree, arguing the contract does not include sports betting since the activity was illegal at the time of signing and have called for the lottery to allow other companies the opportunity to bid for the provider contract.
Montana lawmakers intended to launch sportsbooks before the NFL season, but the contract dispute has forced the lottery to delay the start of sports betting until sometime in 2020 or longer if the issue remains unresolved.
Sportsbook provider places a wager on Ohio
Although the Ohio General Assembly has yet to pass sports betting legislation—the legalization odds are promising—Kambi announced last week it has agreed to partner with JACK Entertainment to provide sportsbook services in the state.
The deal goes into effect when Ohio sports betting becomes legal. Currently, the legislature has two pending bills: The House bill authorizes the Ohio Lottery Commission as the governing body for sportsbooks and the Senate bill grants that power to the Ohio Casino Control Commission—the latter of the two has received support from Gov. Mike DeWine.
Another bad beat for Washington DC
Sports betting in the nation's capital came under fire again last week when Dylan Carragher—a sports betting mobile app developer residing in Washington DC—filed a complaint last week to challenge the city's $215 million no-bid contract with Intralot.
According to a WTOP report, Carragher is asking the DC Superior Court to find that the DC Council's contract was illegally awarded to Intralot, who already provides services for the city's lottery.
The District of Columbia has already faced numerous controversies with Intralot and has already delayed sports betting until early 2020 after initially planning to launch sportsbooks in time for this NFL season.
SportsBetting.Legal resources
And that wraps up all the most important legal sports betting news for this week. As always, if you want to see all the pending legislation in the United States, then head on over to the SportsBetting.Legal Bill Tracker to see what each state's lawmakers have introduced.
Lastly, with both Fall and football in the air, now is the perfect time to place a wager on America's favorite sport. If you're interested in getting in on the action, check out our reviewed list of the best betting sites legally available to US residents.