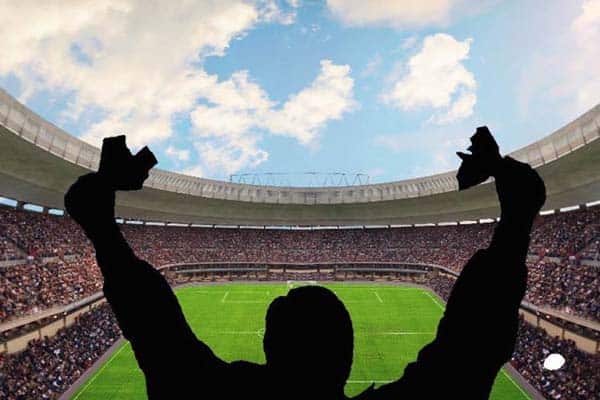 Two Northern US states are considering the domestic legalization and regulation of sports gambling.
Virginia's General Assembly is likely to legalize some form of sports betting in the 2019 legislative session, relays Senator Chap Petersen. While some disagree with the allowance of sports gambling like those with strong conservative moral values, others liken the introduction of sports gambling to the state as an oasis in a casino-barren desert. Many Virginians who want to gamble must cross state lines and travel to neighboring states with casino establishments like West Virginia.
Three bills regarding sports gambling have advanced but need more details before they can be presented. Sen. Petersen is introducing one of the bills and believes "I think the concept itself is going to flow through". With the legislative session beginning in January, lawmakers will more than likely try to keep up with West Virginia who recently enacted and launched domestic state-licensed sports gambling operations.
Most VA lawmakers will be trying to recapture state dollars to fund their local programs. Many US states who have legalized sports gambling allocate a percentage of their tax revenue gained from the operation to the state's General Fund, Education, Early Childhood Program, etc. While Virginia's bills do not have many details, they will need to determine their tax on revenue operators earn and where that tax revenue will go, along with determining if collegiate, mobile, and/or online wagering will be allowed.
In Indiana, lawmakers are beginning to discuss the introduction of domestic sports gambling. More than likely due to neighboring state's interest in sports betting operations like Michigan, Minnesota, Illinois, Kentucky, West Virginia, and many more. While Indiana was one of the first states to legalize modern gambling in the 90s there are only 10 casino establishments in the entire state. Despite just a small mix of riverboat casinos and one land-based venue, the state earns hundreds of millions annually in casino tax revenue.
Indiana's currently considered bill was voted to go to the Senate and the Indiana Gaming Commission launched a study with, Eilers & Krejcik help, into sports gambling effects. However, any bills supporting sports gambling will likely face opposition from the House. IN towns with casinos are looking forward to sports gambling expansion through adding a sportsbook lounge to their offerings.
Whether Indiana and Virginia follow through with their legislative intentions has yet to be determined. More information and details will come in the 2019 legislative session.