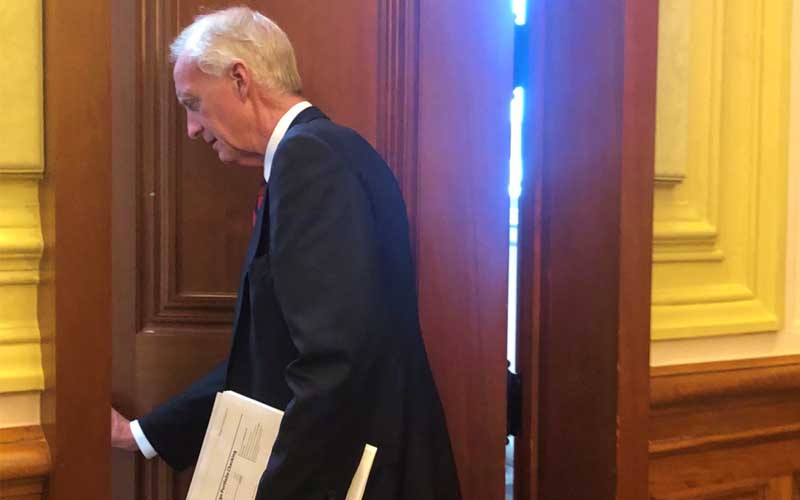 The primary sponsor for bringing legal sports betting to the nation's capital has officially hit the road.
And for the soon-to-be sportsbooks and bettors in Washington DC, they should be glad he's never coming back.
District of Columbia Councilman Jack Evans, the longest-serving member on the city council, announced Tuesday that he would be stepping down from office, coming just minutes before the start of his expulsion hearing where he faced numerous ethics violations.
"After nearly 30 years of public service to the District of Columbia, I have advised the Board of Elections that I resign my position as Ward 2 Councilmember on the Council of the District of Columbia, as of close of business on Friday, January 17, 2020," Evans stated in his resignation letter.
"I believe Washington, DC to be the pride of the nation and I am proud of the contributions I have made in helping to create a vibrant city. It has been an honor and a privilege to serve the District of Columbia and the residents of Ward 2."
Evans would eventually become the primary sponsor for legalizing Washington DC sports betting following the US Supreme Court decision that allowed states and jurisdictions to decide whether to allows sportsbooks.
After the DC Council passed Evans' sports betting proposal in late 2018, the councilman's shady business dealings began to come to light.
The new law, which was signed by Mayor Muriel Bowser in early 2019, gave the DC Lottery exclusivity over city-wide online and mobile wagering.
Evans pushed hard for Intralot, a Greek gambling provider, to be awarded the contract due to their previous experience running the day-to-day operations for the DC Lottery.
Many councilmembers wanted a fair, competitive bidding process to potentially allow other private companies into the newly legalized market. Ultimately, the council voted 7-5 to award Intralot the $215 million no-bid contract with the DC Lottery.
But on the same day, the DC Council voted in favor of a third-party investigation into reports of possible ethics violations by Evans.
The probe, along with a separate FBI raid into his Georgetown home, revealed numerous documented instances of Evans using his office to solicit private businesses in exchange for personal financial gain.
In early December, 12 of the 13 DC Councilmembers voted "Yes" to recommend Evans be the first member ever expelled from the council. The only "No" vote came from Evans, who chose not to attend the vote.
It's unclear what's next for sports betting in the nation's capital, but the DC Lottery began accepting applications after Thanksgiving. Currently, no sportsbook licenses have been issued in order to start accepting wagers in the District.