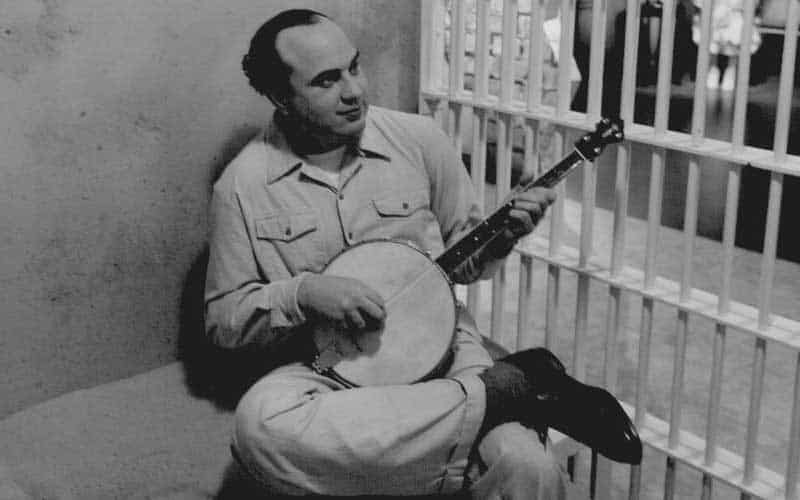 After nearly a century of housing numerous underground sports betting operations and residents waiting patiently for the last eight months, the Land of Lincoln can now officially bet on sports legally.
Legal sports betting in Illinois began on Monday, March 9, at Rivers Casino in Des Plaines when former NHL center and Chicago Blackhawks announcer Eddie Olczyk placed the ceremonial first wager: A $100 bet on the White Sox to win the AL pennant at +1600.
"I'm a Cubs fan, but you've got to bet with your brain instead of your heart," said Olczyk, a colon cancer survivor, who added that if the wager wins, he'll donate the full $1600 payout to colon cancer research at Northwestern Memorial Hospital.
Illinois is officially the 15th state to offer a licensed and regulated sportsbook. More are expected to join the list of legal sports betting states before the upcoming March Madness basketball tournament.
As part of the statewide gambling expansion legislation, the Illinois sports wagering bill was passed and then signed into law by Governor JB Pritzker in the summer.
Several casinos and racetracks have already applied for an IL sportsbook operator's license and are expected to begin accepting wagers after receiving approval from the Illinois Gaming Board.
Online sportsbooks and mobile betting apps are not yet available, but the law allows for Internet-based sports betting in Illinois.
There is no definitive time table for when you can place a wager on a smartphone, tablet, or computer in the state.
However, US sportsbook giants, such as DraftKings and FanDuel, must wait 18 months—starting on Monday—before they'll be eligible to apply for licenses to accept bets over the Internet, meaning 2020 March Madness betting is off the table for the online-only sportsbooks.
Nevertheless, March 9, 2020, will be remembered as a historic day for both gamblers and non-participants in the Land of Lincoln.
Outside of perhaps only Nevada and New Jersey, no state has influenced and contributed more to America's pastime of sports betting than Illinois.
Nearly a century ago, notorious gangster Al Capone and the Chicago Outfit rose to power on the South Side during the Prohibition era in the 1920s.
In addition to selling alcohol and committing just about every heinous crime possible, the Capone-led Chicago Mob was also well known for underground gambling and running sportsbooks in Illinois.
After Capone was convicted of tax evasion in 1931—a reminder to always make your annual monetary sacrifice to the IRS, or else—and sent to prison a year later, sportsbooks remained a prominent part of everyday daily life for Chicagoans.
Around this time in the early 1930s, a young University of Chicago graduate by the name of Charles K. McNeil became increasingly frustrated with his low-paying job as a bank securities analyst.
According to an interview with Sports Illustrated, McNeil said he would go to baseball games on his off days and make friendly wagers with others in the bleachers. He became so good at betting that he quit his job to gamble full-time at Chicago's bookies.
Unfortunately, he was too good at winning, and the sportsbooks eventually put limits on his bets. However, sports bettors all over the world should thank the Chicago sportsbooks.
In the 1940s, McNeil opened his own sportsbook and introduced a new way to bet on sports. To this point, betting on the odds—such as 2/1, where a $1 bet could win $2—was the standard way to wager on sports.
He called it "wholesaling odds" at the time, which he created from a variation of his system to analyze wagers on college football games. Using math, he would rate two football teams and estimate by how many points the favorite would beat the underdog.
Once he introduced it at his betting operation in Chicago, Illinois, the new way to bet was a massive success, and he eventually ran the other bookmakers out of business.
Today, McNeil's creation is better known by sports bettors and sports fans around the globe as the "point spread."
From Capone to the invention of the point spread itself, Illinois' first legal sportsbook launch is a pivotal moment where the state can finally rid itself of the ugly side of gambling and embrace the state's pastime of sports betting after keeping it in the dark for nearly 100 years.
And for experienced handicappers and first-time bettors in Illinois, McNeil, who passed in 1981, once gave gambling advice that is more relevant than ever.
With many sports gamblers hoping to beat the house and turn a profit, the late oddsmaker and point spread inventor once said:
"There are three things a gambler needs: money, guts, and brains. If you don't have one, you're dead."
"I've got all three."