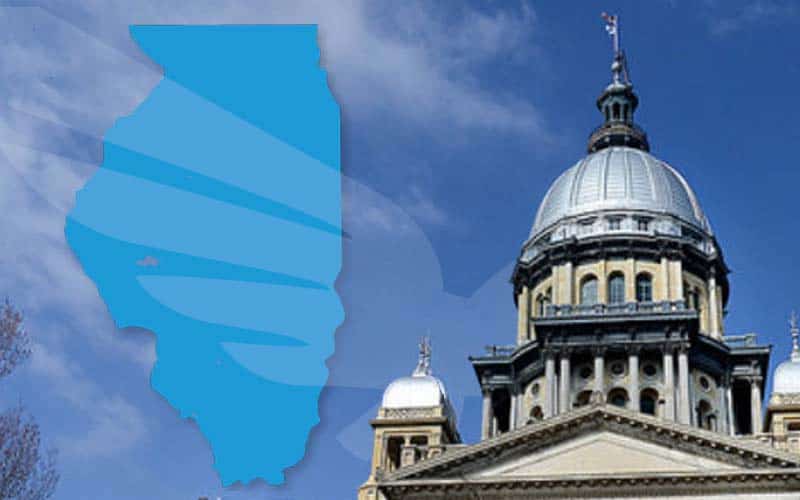 Legal sports betting has become a reality in Illinois after Governor J.B. Pritzker signed a bill that legalizes sports wagering late last week.
Pritzker was a major component in guiding the bill through the state Legislature, leaving many optimistic about him signing it into law. His "Bill Signing Tour" made a stop in Springfield this past Friday to complete one of the most comprehensive legislation that seemed unlikely to pass at first.
It seemed like a tough process for lawmakers to push it through the committee, but it eventually came together in the final days of the 2019 legislative session.
The state Senate worked on SB 690 past the deadline to finalize the specifics for legalizing sports betting in the state and combined it with a larger casino expansion bill that the Senate had been trying to push for several months. 
The new law gives authorization to state casinos, racetracks, and sporting event venues to allow sports wagering.
Accepted applicants must pay a license fee of $10 million every four years. Projections from the Legislature suggest that sports betting will produce $240 million of one-time licensing fees.
Illinois sports betting details
The Illinois sports betting bill also has its restrictions; however, stakeholders believe the benefits outweigh its drawbacks.
Betting is still not allowed on games involving Illinois college sports teams, but sportsbooks will be offered at major sporting venues like MLB's Cubs that play at Wrigley Field and the White Sox stadium at Guaranteed Rate Field. Other designated sporting venues for sports wagering include the Chicago Bears' Soldier Field (NFL) and NHL's Blackhawks that play at the United Center.
The bill requires official league data to be used to take wagers placed for in-game betting and prop betting, which a fee will be applied.
Established online mobile app-based sportsbooks may not be too happy about part of the bill since sportsbook operators with no physical presence must wait a year and a half to operate at existing casinos.
Large online sportsbooks like DraftKings and FanDuel would be affected as they would not be able to accept wagers on its existing platforms until January 2021.
After agreeing to launch a million-dollar TV ad campaign together, DraftKings and FanDuel would eventually pull the ad that was in the works, which targeted the Rivers Casino at the governor's request.
How it all went down
Lawmakers Bon Rita and Terry Link had quite a task on their hands to combine sports wagering with the larger casino expansion bill. It took several weeks for lawmakers to come to an agreement as they wouldn't support a standalone sports betting bill without expanding on the gaming industry.
Fears were brewing that it would be too large to pass but due to the increased popularity of sports betting in the U.S., they were able to push it through. In addition, existing casinos were hoping for a standalone bill for sports betting instead of merging it with the casino expansion bill and noted that a financial loss is expected.
Therefore, more casinos are expected to open as a result of the new law enacted. Rita is credited for leading the negotiations for the bill and was a key player for casino expansion in her previous years in the House.
What's next for Illinois
Illinois is now the fifth state this year to sign a sports betting bill, joining states like Montana, Iowa, and Tennessee.
The goal for licensed sportsbooks to launch in Illinois is early 2020 in time for Super Bowl 54 on February 2 in Miami, Florida.
Pretty soon, fans in the sixth-most populous state can look forward to placing bets on their favorite teams at the respective arenas and casinos.
Until then, to see what's next for Illinois and the other states across the country, check out our US sports betting bill tracker for all of the real-time updates on the legalization of sports wagering.