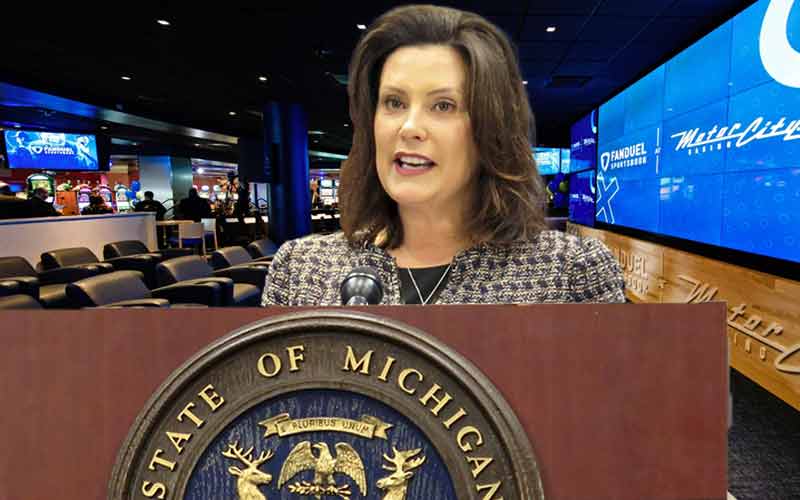 March Madness In Michigan As Sports Betting Revenues Reach Record Highs
Best Month On Record For MI Handle, Revenue, And Taxes Collected
$648,202 In Sports Betting Tax Collections In March
It was indeed a March full of madness as Michigan and their profitable mobile sports betting operations raked in record numbers for handle, revenue, and overall taxes collected over the third month of 2021.
Legal sports betting in Michigan has been available for a calendar year now, but the action didn't really pick up until Governor Gretchen Whitmer signed domestic mobile betting into law.
While there are no official reports on what kind of business offshore sportsbooks are doing, there are sports betting revenue trackers that follow what domestic books are up to.
One constant that our team has seen is a seismic uptick in revenue collections once mobile sports betting is authorized in a given territory.
While we cannot measure that fiscal impact against international sports betting sites that do business over the web in a given state, the dramatic increase in activity certainly indicates many in-state sports gamblers have opted to do business locally.
This success experienced by MI, as well as the huge numbers that are being posted by legal sports betting in Pennsylvania, has inspired Ohio lawmakers to join in on the fun.
Bills have been introduced in Ohio that could pave the way for domestic sportsbooks to open right at the beginning of 2022, just in time for betting on the Super Bowl in February.
Michigan already has a solid Super Bowl season under its belt, collecting a handle north of $325 million in February of this year. MI gamblers must have made some solid Super Bowl bets because the state pulled in south of $150 grand in taxes, despite the massive handle.
All is good in the Wolverine State, however, as March more than made up for February's shortfall, and since they've gotten their act together and debuted domestic mobile sports betting applications, they'll have less to worry about once Ohio legalizes sportsbooks in their region.