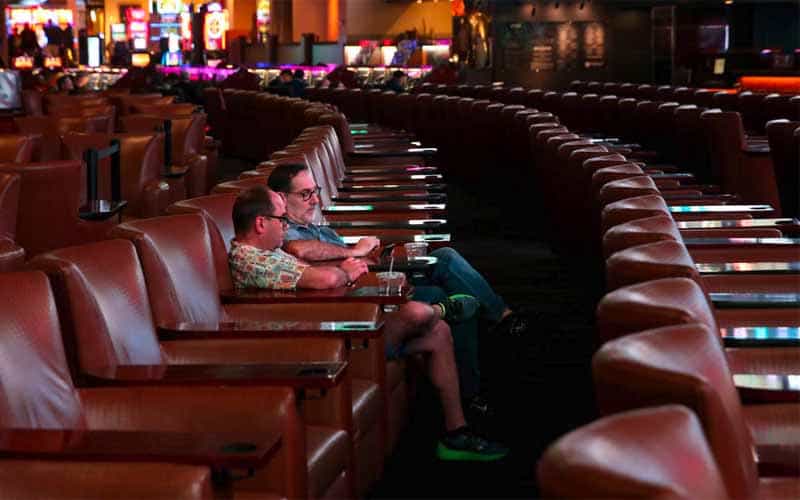 Today marks the second anniversary of the US Supreme Court decision on May 14, 2018, to overturn PASPA — a federal law that had created sports betting prohibition with very few exceptions.
There are now 22 states, plus Washington DC, that have legalized sporting gambling in some form since PASPA's repeal. Despite the lack of sports at the moment, most industry analysts still project nearly all states will have physical, online, or both types of sportsbooks within the next five to ten years.
However, while some of the new state sports betting laws have pushed for a fairer market for both operators and customers, others have continued to put their self-interests over the people who's been doing the job for decades.
Even before 2018, gambling experts from across the country and around the world have given testimonies on what they feel is the best approach for sports betting.
Unfortunately, their recommendations have been mainly ignored.
The United Kingdom and the European Union have already paved the way towards a safe and responsible gambling environment for pretty much all things — not just sporting events.
Despite this, state lawmakers see things like betting on the 2020 US presidential election or any political event as taboo or something that would ruin the integrity of the process.
In the United States, operators of Nevada sportsbooks unquestionably have the most expertise due to their exemption from the federal prohibition when then-President George H.W. Bush signed it in 1992.
Despite this, only a handful of states have copied their legislative blueprint. New Jersey has dominated the post-PASPA era thanks to its quick start and robust statewide selection of legal mobile betting apps, such as DraftKings and FanDuel.
And with monthly handles and revenues already surpassing the "Gambling Capital of the World," many already consider Garden State as the new "King of US Sports Betting."
The coronavirus pandemic has shined a spotlight on many systems throughout society, and sports betting is no exception.
Corruption is nothing new to politics. But it is interesting how state and federal lawmakers appear content, almost comfortable, with their incompetence in regards to sports gambling legalization.
State lawmakers and regulators continue to fail US sportsbooks over two months after sports leagues began suspending or canceling their 2020 seasons. Their inaction has caused operators to suffer massive losses in legal sports betting revenue across the country, and few attempts to stop the bleeding have been made.
Some have authorized esports betting odds to make up for the revenue loss without March Madness and other Spring sports, but that doesn't come close to what operators outside the US have been able to offer.
Most states still refuse to include Internet-based wager into their laws and regulations that only allowed brick-and-mortar locations.
Even worse: Washington state, which recorded the first COVID-19 death, used an emergency amendment to rush the passage of its in-person sports betting bill at tribal casinos.
Gov. Jay Inslee then signed WA sports betting into law without any way for residents to wager safely during the statewide emergency he declared.
Thankfully, Washington and others have held off on their physical sportsbook launches until sports have returned.
Smart states, like Colorado most recently, included both in-person and mobile betting in the law. Hence, they have the benefit of launching apps and websites that can reach players who are still in quarantine or working from home because of the stay-at-home orders.
There is a federal sports betting bill being reworked in the US Senate that could be a remedy since Congress could help establish a foundation for what states can and can't offer.
Unfortunately, the Senate-sponsored legislation has its own numerous flaws and would likely mean most states would need to amend or rewrite most of their post-PASPA laws entirely.
Also: Good luck getting Democrats and Republicans to agree on anything for the foreseeable future.
The time between now and next year's third-anniversary of PASPA will unquestionably see several more positive steps taken to improve the mess that is the growing but currently "on pause" US sports betting market.
Let's just hope lawmakers don't continue to ignore gambling experts like how many have tossed aside the recommendations from health experts.
In addition to top legal online sportsbooks, here's a look at which states have sports betting available for you on the 2nd anniversary of PASPA's repeal.
List of legal sports betting states
Arkansas ‒ Physical sportsbooks only (July 2019)
Colorado ‒ Statewide mobile betting (May 2020)
Delaware ‒ Physical sportsbooks only (June 2018)
Illinois ‒ Physical sportsbooks only (March 2020)
Indiana ‒ Statewide mobile betting (September 2019)
Iowa ‒ Limited mobile betting (August 2019)
Michigan ‒ Physical sportsbooks only (March 2020)
Mississippi ‒ Limited mobile betting (August 2018)
Montana ‒ Physical sportsbooks only (May 2020)
Nevada ‒ Limited mobile betting (PASPA exempt)
New Hampshire ‒ Statewide mobile betting (December 2019)
New Jersey ‒ Statewide mobile betting (August 2018)
New Mexico ‒ Physical sportsbooks only (October 2018)
New York ‒ Physical sportsbooks only (July 2019)
North Carolina ‒ Legalized, not launched (TBD)
Oregon ‒ Limited mobile betting (October 2019)
Pennsylvania ‒ Statewide mobile betting (May 2019)
Rhode Island ‒ Limited mobile betting (November 2018)
Tennessee ‒ Legalized, not launched (TBD)
Virginia ‒ Legalized, not launched (TBD)
Washington ‒ Legalized, not launched (TBD)
Washington DC ‒ Legalized, not launched (TBD)
West Virginia ‒ Statewide mobile betting (August 2019)