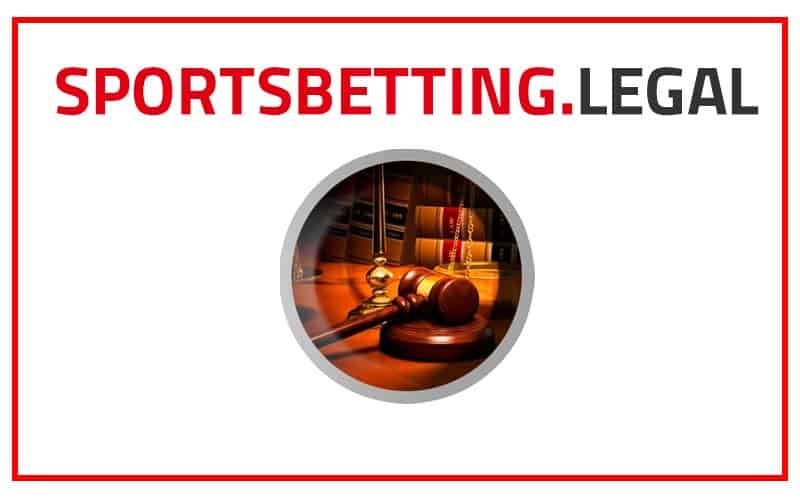 If there was one word to sum up the current outlook of legal sports betting in the United States, it'd simply be: "Drama."
When looking at the 13 states already offering some form of sports betting—Arkansas, Delaware, Indiana, Iowa, Mississippi, New Mexico, New York, New Jersey, Nevada, Oregon, Pennsylvania, Rhode Island, West Virginia—only a couple seem to stir up controversy on a weekly basis.
For most, it's been smooth sailing since the launch of regulated sportsbooks.
Most of the drama in today's state-side sports betting climate comes from the states that have either: 1) Legalized and have yet to launch, or 2) are attempting to pass a bill through the legislature.
From the state legislators to the regulators to the providers, here's a breakdown of the biggest sports betting news across the country and what lies ahead for the week of October 14.
Indiana sportsbooks posts $35.2 million handle in 1st month
Hoosier State sportsbooks are off to a great start after the Indiana Gaming Commission released the September revenue report last week, which showed their in-person casinos took in $35.2 million worth of wagers on sporting events in the first month.
Football was by far the most bet on sport, accounting for $20.7 million of the total handle. The sportsbooks also generated $8.6 million in revenue, and the state saw $813,103 in tax revenue come its way.
But perhaps the biggest news was how millions of dollars blew in from Illinois and allowed the two Indiana sportsbooks closest to Chicago to reap the rewards.
Illinois loses money, residents losing patience
If losing millions of sports betting dollars to their Midwestern neighbor wasn't bad enough, it's expected to be even worse for October since Indiana now has online and mobile apps as well.
Illinois legalized sports betting over the Summer, but the state likely won't have sportsbooks until 2020 at the earliest. Recently, the Illinois Gaming Board published public comments on that matter, and needless to say, residents are not happy with the regulator's sloth-like movement on the issue.
Ohio lawmakers send sports leagues home crying
One of the two Ohio sports betting bills received two public hearings last week in the House Finance Committee. Potential sportsbook operators voiced their concerns about an amendment that allows major professional sports leagues to dictate what kind of bets can be placed on their sporting events.
But when Wednesday rolled around, the leagues saw green and pushed for lawmakers to include integrity fees and require operators to pay for official league data in the final version of the House bill. However, OH lawmakers were wise to league's money-grabbing attempts and repeatedly shot down all of their arguments.
The House bill is expected to pass through committees and receive a vote on the floor around the end of October. It will then head to the Senate—who has a bill of its own—where a debate over who will regulate sports betting in the state will likely take place later this year or early 2020.
Oregon's Scoreboard app is "supposedly" coming this week
The Oregon Lottery delayed the Scoreboard sports betting app for the second time last week. After the start date was pushed back again, we documented several instances of officials keeping residents in the dark on social media and how the Lottery was intentionally being vague about a launch date.
More controversy arose last week when Willamette Week reported on how the Lottery allows bettors to deposit up to $250,000 on the new app despite officials saying they're doing everything they can to prevent gambling addiction.
And even after the Lottery's delayed app launch, shady contract with SBTech, attacks on the media, blatant lies to the public, and hypocritical message, officials still won't release a public statement on a release date for Scoreboard. Recent reports suggest tomorrow while others say sometime this week between Tuesday and Thursday, but at this point, Oregonians deserve transparency—something the Oregon Lottery appears unwilling to do.
Washington DC mobile app lawsuit hearing is on Friday
A lawsuit that could decide the fate of mobile sports betting in the nation's capital will have a full hearing on Friday, October 18. A Superior Court judge scheduled the hearing at the beginning of the month and could make a decision during the hearing.
Dylan Carragher, a DC resident and mobile app developer, is suing the city over its $215 million no-bid contract with Intralot and claims the DC Council violated the District's self-governing law when it did not allow for a competitive bidding process. A restraining order has already blocked the initial $30 million payment to the Greek gambling provider.
Purdue wants to fire employees, kick students out for betting on Boilermakers
Indiana became the 13th state to offer legalized sports betting, but if you're an employee or student at Purdue University in West Lafayette, you may want to avoid betting at a sportsbook.
The school's Board of Trustees approved the "sports wagering policy" last week, which aims to prohibit staff and students from gambling on all sporting events involving the Purdue Boilermakers teams, coaches or student-athletes. The policy has not been implemented yet since the Board is weighing options on punishments and how to even begin enforcing the policy.
SportsBetting.Legal resources
And that wraps up another week of legal sports betting news in the United States. Be sure to head on over to our sports betting bill tracker page to see the current legislation proposed for your neck of the woods.
What lawmakers don't understand is that sports fans just want to bet in peace, and avoid all the drama surrounding logistics and semantics. We want to give you peace of mind, so if you're looking to bet on sports right now legally, then look no further than our recommended list of the best betting sites for the US.