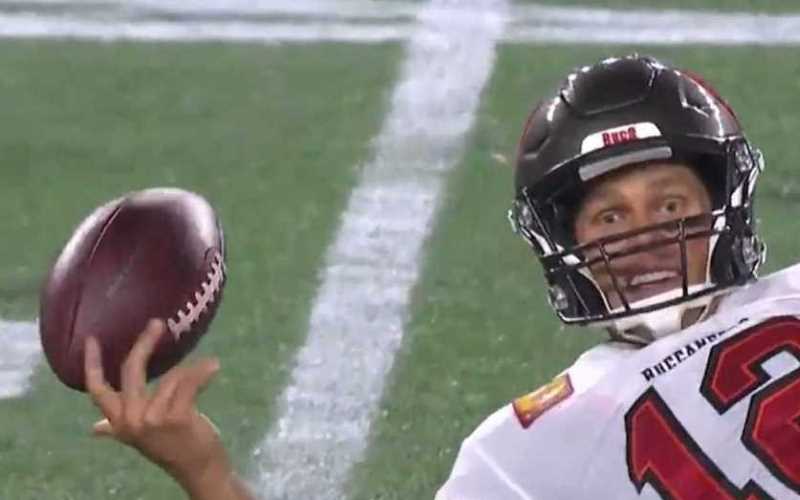 If you've been on the fence about signing up to bet sports online, it's probably time to pull the trigger. The CFP National Championship is on Monday night, and the Super Bowl is right around the corner.
And frankly, right now is the best time to bet on both.
In the case of the CFP title game, the Georgia Bulldogs are favored over the Alabama Crimson Tide. And amazingly, this is true at every major betting site.
Depending on the operator, you'll find the Bulldogs favored by anywhere from two to three points on the spread, with straight payouts in the -120 to -130 range. Meanwhile, the Tide is pulling odds of about +110 to +120.
To us, this seems like a steal.
Alabama crushed Georgia in the SEC Championship game just one month ago, trouncing the Bulldogs 41-24. As far as we can tell, not much has changed since then.
There have been no high-profile injuries, suspensions, or departures, and this simply doesn't seem like a reasonable line.
Yes, it's set by the bettors and not the books, but this is a chance to win some serious money in a situation where the obvious favorite is – somehow – the inexplicable underdog.
A similar situation is unfolding in the NFL, and on two separate counts.
First, the Super Bowl futures are…interesting.
Here's how they stand at Bovada Sportsbook:
Green Bay Packers +325
Kansas City Chiefs +550
Buffalo Bills +750
Los Angeles Rams +850
Tampa Bay Buccaneers +950
+ More
And here's how they stand at BetOnline Sportsbook:
Green Bay Packers +300
Kansas City Chiefs +500
Tampa Bay Buccaneers +800
Buffalo Bills +850
Los Angeles Rams +950
+ More
Now, it makes sense that the Packers are the favorites since they have the best record at 13-3, but Aaron Rodgers and company have a habit of disappointing their fans down the home stretch of the NFL Playoffs.
Meanwhile, the preseason favorite and defending champion – Tampa Bay – is sitting in fifth at Bovada and third at BetOnline. They occupy similar positions at all the other top betting sites featured in our online sportsbook reviews.
Here, again, is where you can make some serious money.
Yes, the defending champs are depleted by injury, with 15 players on the Week 18 injury list. Worse, star receiver Chris Godwin is out for the season.
But other key players – like Shaq Barrett, JPP, and Richard Sherman – are on track to suit up for the playoffs, and Gronk's ribs are probably almost all the way back. The biggest question mark here is that Leonard Fournette's status for the postseason is still up in the air.
And, of course, nobody knows exactly what's going on with Antonio Brown. It wouldn't be surprising to see him back in a Bucs uniform before everything's said and done.
But the biggest thing is simply this: Tom Brady is – again – the top QB in the league.
The GOAT's won seven Super Bowls, and he wants an eighth. It's never smart to count him out. Thus, regardless of who you pick to win it all, it makes sound financial sense to hedge with a pick on the Buccaneers, too.
Speaking of Brady and big potential payouts, the 2021 NFL MVP odds are another place to potentially score a big haul. Here's how they stand right now at Bovada:
Aaron Rodgers -350
Tom Brady +450
Joe Burrow +1000
Jonathan Taylor +1600
Cooper Kupp +2500
Josh Allen +2800
Patrick Mahomes +2800
Dak Prescott +10000
Kyler Murray +10000
Matthew Stafford +10000
Justin Herbert +100000
The lines at BetOnline look like this:
Aaron Rodgers -500
Tom Brady +350
Jonathan Taylor +1400
Cooper Kupp +3300
Again, Brady's position here makes no sense. For most of the season, he was the favorite. Now, Rodgers is the overwhelming favorite. Why? Certainly not because of individual numbers.
Through 17 weeks, those look like this:
Aaron Rodgers
Passing Yards: 3977
Passing TD: 35
Interceptions: 4
Fumbles/Lost: 3/0
Rushing Yards: 94
Rushing TD: 3
Completions/Attempts: 352/513
Completion Percentage: 686
Passer Rating: 1
Games Started: 15
Wins: 13
Age: 38
Tom Brady
Passing Yards: 4990
Passing TD: 40
Interceptions: 12
Fumbles/Lost: 4/3
Rushing Yards: 81
Rushing TD: 2
Completions/Attempts: 682/456
Completion Percentage: 0.669
Passer Rating: 100.5
Games Started: 16
Wins: 12
Age: 44
So, why is Rodgers the overwhelming favorite over Brady?
Brady has had objectively the better season. He's 44 years old, for one thing, which – if he weren't some kind of avocado-eating freak of nature – would put him at a tremendous physical and performative disadvantage.
However, Brady leads the NFL in passing attempts, completions, passing yards, and passing touchdowns.
Meanwhile, Rodgers leads the league in passer rating and has the fewest interceptions among qualified QBs. He also has one more win than Brady (which Brady could even up in Week 18, provided Rodgers sits to rest his broken toe).
Of course, Rodgers also made news this year for all the wrong reasons, and many MVP voters will argue that he was a major distraction – and even a liability – for his team and the NFL league image.
At least one MVP voter has already said he specifically won't vote for Rodgers based on his vaccine scandal. Whether or not that's fair is up to you (we don't think it is), but "valuable" is subjective.
Here's value: The Buccaneers are 12-4 under a 44-year-old Tom Brady, and he's had to air it out more than any other quarterback in the league to keep his team in the hunt.
He's also lost more key players to injury, taking snaps behind an uncharacteristically porous line while getting limited rest on the bench due to literally every Bucs defensive stalwart missing meaningful playing time.
Additionally, Brady has been without his biggest offensive weapons for long stretches of the season, while the Packers have largely remained healthy on both sides of the ball.
In other words, we think it's total nonsense that an NFL MVP voter would base his or her vote on politics instead of performance, but we don't see how Rodgers is actually more valuable than Brady this season in the first place.
Regardless, the simple fact is this: It seems unlikely that voters will award Rodgers with the MVP in light of the vaccine issue. The NFL doesn't want to appear hypocritical, and the voters are largely mainstream news reporters with a narrative to maintain.
Our money's on Brady for MVP, and we're hedging with Burrow.
So there you have it.
While none of these is a can't-miss prop, we think the lines are going to change in the direction of all our picks after Week 18. And that, of course, means smaller payouts.
If you want to maximize your potential payouts, then, you'll need to get your account topped up ASAP so you can bet before the odds shift.
You can use a credit or debit card to do so, but to make sure you don't run afoul of the UIGEA law (or, more aptly, to make sure the UIGEA law doesn't run afoul of you), we recommend crypto.
All the popular betting cryptos are trading at their lowest prices in ages, making each one not only a viable sports betting banking option but a sound bet in its own right:
Bitcoin (BTC): $42,939.49
Bitcoin Cash (BCH): $395.80
Litecoin (LTC): $136.05
Ethereum (ETR): $3410.51
Cardano (ADA): $1.24
Solana (SOL): $151.27
Ripple (XRP): $0.7662
Stellar (XLM): $0.2661
Chainlink (LINK): $24.26
Dogecoin (DOGE): $0.1586
Tether (USDT): $1.00
USD Coin (USDC): $1.00
As ever, we recommend Cardano, Solana, and Litecoin.
But whatever you do, do it now. Because the lines, they are a-changin'.