Legal Betting On NCAAB Thanksgiving Basketball Games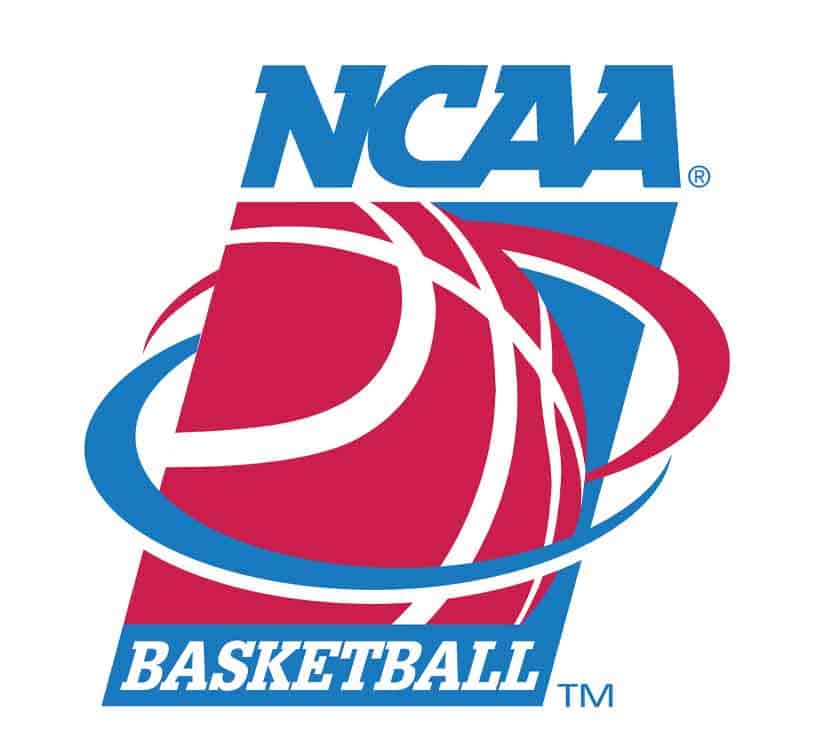 The NCAA College Basketball season begins on the week of Thanksgiving each year, with Thanksgiving basketball tournaments testing the might of NCAAB teams across the United States. Betting on NCAAB basketball games over the Thanksgiving holiday is also a national pastime, and the purpose of this guide is to serve up an alley-oop pass for you to slam dunk your Thanksgiving Day college basketball betting efforts.
We explain what college basketball games typically occur during Thanksgiving week, and what the odds mean when looking at college basketball betting lines for Thanksgiving NCAAB games. We also zing a final assist in your direction by delivering the best sportsbooks on the web for betting on Thanksgiving college basketball games.
Is It Legal To Net On College Basketball Games On Thanksgiving?
Yes, placing a bet on one of the many college basketball games tipping off over the Thanksgiving holiday is legal in the USA through domestic sportsbooks or offshore betting sites. Not all US states offer in-state regulated sports betting options, but every state outside of WA can place a bet on Thanksgiving Day college basketball games with an international betting site.
That's because federal gambling laws fail to outlaw overseas sportsbook sites from taking bets over the web from patrons in the United States, and many of them accept members from Washington. Becoming familiar with regional and federal sports betting laws prior to betting on college Thanksgiving Day basketball is highly advisable.
Best Thanksgiving Day College Basketball Betting Sites
How To Bet On Thanksgiving Day College Basketball
There are many ways to bet on the college basketball games and tournaments that occur over the Thanksgiving holiday week, and below we detail the main variety of betting options that gamblers can expect to find when searching for NCAAB odds on popular sportsbook sites.
Point Spread – Point spread betting on Thanksgiving college basketball games predicts how many points a team will win or lose by. Underdogs will have a positive point spread, while favorites will have a negative point spread.
Money Line – The moneyline odds for college basketball games on Thanksgiving Day let's bettors place action on which team will win the game. The three-digit odds placed next to each NCAAB team's name indicates their chances of winning, and the payout bettors can expect to receive. Like point spreads, favorites have negative odds, and underdogs have positive odds.
Over/Under – The over/under is the number of points that sportsbooks have predicted will be score by both college basketball teams. Bettors select if the final point total will be above or below the over/under.
Parlay – Parlay bets combine two or more college basketball bets into one for increased odds that result in payouts that can escalate quickly. If any bet inside of the parlay fails, the entire parlay fails. Although parlay bets on Thanksgiving hoops and the heightened payouts they provide can be enticing, getting one to hit is very difficult.
Prop Bets – Proposition bets on college basketball's slate of Thanksgiving games places odds on occurrences during the broadcast of each game that doesn't necessarily impact the final outcome. Thanksgiving NCAA basketball prop bets typically feature a yes or no outcome, and can cover anything involving in-game action, or shenanigans occurring off the court and in the stands.
2020 NCAAB Thanksgiving Basketball Tournaments
Because the Thanksgiving holiday week ushers in the NCAAB season, several tournaments are scheduled to jump-start the college basketball proceedings. Below is a list of Thanksgiving college basketball tournaments that bettors can expect to see on the docket for the holiday week.
Myrtle Beach Invitational - November 19, 20 & 22, Conway, South Carolina
Charleston Classic - November 19, 20 & 22, Charleston, South Carolina
2K Empire Classic - November 10–24 @ Campus Sites & November 19–20 & NYC, New York
Islands of the Bahamas Showcase - November 20–22, Estero, Florida
U.S. Virgin Islands Paradise Jam - November 20–23, St. Thomas, Virgin Islands
Jersey Mike's Jamaica Classic - November 20 & 22, Montego Bay, Jamaica
Junkanoo Jam - November 20–23: Bimini, Bahamas
MGM Resorts Main Event - November 20 & 22, Las Vegas, Nevada
Air Force Reserve Hall of Fame Tip-Off - November 14, 17–18 @ Campus Sites, November 21–22, Uncasville, Connecticut
Gulf Coast Showcase - November 23–25, Estero, Florida
Cayman Islands Classic - November 23–25, Niceville, Florida & November 23–24, Martin, Tennessee
Maui Jim Maui Invitational - November 23–25, Lahaina, Hawai'i
Rocket Mortgage by Quicken Loans Fort Myers Tip-Off - November 23 & 25, Fort Myers, Florida & November 23 and 25, Mount Pleasant, Michigan
Roman Legends Classic - November 23–24, Brooklyn, New York & November 23–24, High Point, North Carolina
Hall Of Fame Classic - November 23–24, Kansas City, Missouri
Cancún Challenge - November 24-25, Melbourne, Florida * November 17 and 20, Campus Sites
NIT Season Tip-Off - November 25 and 27, Brooklyn, New York
Bad Boy Mowers Battle 4 Atlantis - November 25–27, Paradise Island, Bahamas
Orlando Invitational - November 26–27 and 29, Lake Buena Vista, Florida
Paycom Wooden Legacy - November 26 and 27: Anaheim, California
Continental Tire Las Vegas Invitational - November 26–27, Las Vegas, Nevada
Emerald Coast Classic – Campus Sites November 27–29: Niceville, Florida
Georgia Tech Showcase – November 12–22, Campus Sites
Bluegrass Showcase - November 13–23: Campus Sites
Global Sports Invitational - November 16–25, Campus Sites
Maryland Showcase – November 16–25, Campus Sites
Virginia Tech MTE - November 18–25, Campus Sites
UNCW Tournament - November 20–22, Wilmington, North Carolina
Portland Thanksgiving Invitational - November 25, 27–28, Portland, Oregon
Music City Shootout - November 27–29, Nashville, Tennessee
Incarnate Word Tournament - November 27–29, San Antonio, Texas
Samford Tournament – November 27–29, Birmingham, Alabama
Milwaukee MTE - November 27–29, Milwaukee, Wisconsin
Youngstown State MTE - November 27–29, Youngstown, Ohio
Tulane MTE - November 27–29, New Orleans, Louisiana
Louisiana Tech Classic - November 27–29, Ruston, Louisiana
College Thanksgiving Basketball Tips & Tricks
Don't get caught up in betting on your favorite teams. We know it's tempting because of your vested interest and deep knowledge of the team, but being a fan can also inspire wagers based on passion and not research. Only lay action on Thanksgiving college basketball games that don't involve your hometown team.
Set a budget for how much you intend to wager on Thanksgiving NCAA Basketball and ensure that it is sourced from funds that have been deemed disposable after all bills have been paid. If you intend to wager on college hoops beyond Thanksgiving weekend, consider setting a maximum bet of 5% of your bankroll total to guarantee future betting opportunities.
Keeping a sound betting strategy will protect your bankroll for future betting on March Madness or other NCAA basketball games.
Mobile Betting On College Thanksgiving Basketball
Mobile betting apps are available from our top-rated sportsbooks that allow for bets to be placed on Thanksgiving college basketball games from anywhere in the USA using iPads, iPhones, and Android-based devices. Smartphones and tablets can access turkey day college betting lines while eating with family, or while out doing Black Friday Christmas Shopping.
These mobile betting apps are web-based, and do not require a download. Current mobile browsers can access all of our recommended betting sites above by merely clicking on the links we've provided using an up-to-date mobile browser. All of the Thanksgiving Day college basketball odds that are posted on the main site are available on handheld devices, with push-button controls that behave just like a downloadable app.
Live Betting On College Basketball's Thanksgiving Games
In-game betting on Thanksgiving NCAA Basketball let's gamblers keep placing bets as the game progresses. Odds are updated routinely that reflect in-game developments, allowing for bets to be made for the entire duration of the game. Most of the betting categories that were available pre-game are also available in the live betting lines for the NCAA Basketball games on Thanksgiving.
Banking Options For Betting On College Basketball Games On Thanksgiving
The sportsbooks we recommend for Thanksgiving Day betting on College Basketball accept a wide variety of banking options, but the one they prefer the most is Bitcoin (BTC), as it, and other cryptocurrencies provide for safe and quick deposits, and feature built-in, high-level encryption.
Bitcoin deposits include additional bonus cash offers, and Bitcoin withdrawals can be made as quickly as twenty minutes, with most transactions completing within the same day. Other options for deposit and withdrawal include:
Deposit: Debit Card, Credit Card, Wire Transfer, Cashier's Check By Courier, Zelle, Betting Voucher, Money Transfer Services, Cryptocurrency (Bitcoin, Bitcoin Cash, Cardano, Ethereum, Litecoin, Tether, Ripple)
Withdrawal: Wire Transfer, Cashier's Check By Courier, Cryptocurrency
Sportsbook Bonus Offers for NCAAB Fans
New members who are first joining up with a betting site that offers odds for college basketball games on Thanksgiving Week will receive generous promotional offers that will match a portion of the first deposit up to 100%, depending on which book you choose.
Accepting a sportsbook bonus is not required to join, so read through the associated terms and conditions and decide if it is beneficial to your bankroll strategy.