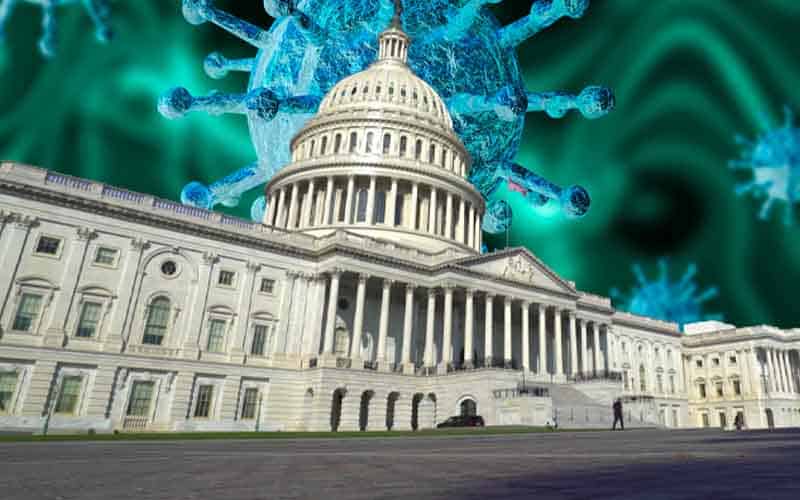 Better late than never—especially if you're a politician, a regular, or a sports bettor who's living in the nation's capital today.
Legal sports betting in Washington DC is scheduled to launch sometime before March ends, according to a recent public statement from the DC Office of Lottery and Gaming (OLG).
The mobile betting app from Intralot has passed the quality assurance testing phase, and OLG regulators are currently in the process of reviewing a wide-range of user interactions on the service.
Once the lone District-wide sports betting app is found to be in compliance with all city and federal gambling laws, Nicole Jordan, OLG director of marketing and communications, said officials still plan to launch by the end of March despite the lack of sports to bet on during the coronavirus pandemic.
"We are revising our launch strategy now based on the current state of world events and no games happening, but we will be ready to fully debut our sportsbook when it is safe for the sports world to return," said Jordan.
Legal betting during the coronavirus pandemic is still alive and well, but it only appears to be the case if you're playing at an online sportsbook located outside the United States.
Other countries are way ahead of America—in regards to acceptance of responsible online gambling—solely based on their oddsmakers' ability to shift focus and have the authority to accept bets on other uncertain outcomes.
After all, if there is risk involved with odds for both sides and all bettors don't have a direct influence on the outcome, then why not allow wagers on things that aren't sports-related?
For US sportsbooks, the outbreak of the viral disease has highlighted the obscene amount of bureaucratic red tape wrapped around the new sports betting laws passed by state lawmakers and governors across the country, as well as the DC Council.
Bookmakers accepting wagers in the states with legalized sports betting must either survive what maybe months without sporting events or simply go out of business.
Based on how most of the laws were worded by state legislatures when initially passed, some sportsbooks can offer very limited novel betting lines after approval from regulators. Still, most are simply not authorized to create new ways to wager.
Outside the US, oddsmakers have had the freedom of creativity and have begun accepting bets on the weather, among other things that no one can reasonably have influence over.
Sure, betting on Pornhub traffic can theoretically be tilted in your favor if you're a minuteman who visits the site off and on, in and out for long periods of time.
However, here's the short of it: I bet your lotion and kleenex budget runs dry well before getting even remotely close to penetrating the surface of Pornhub's traffic stat sheet.
Without March Madness and pretty much every sport throwing in the towel until the coronavirus pandemic is over, it's hard to imagine a worse time for a US sportsbook to launch.
Fortunately, DC sports betting looks to be inching closer to the starting line after suffering multiple delays since it was signed into law. The city has even seen DC Councilmember and bill sponsor Jack Evans resign following an unrelated corruption FBI probe during the long wait for a sportsbook to arrive.
And while the wait for the Washington DC sports betting app is nearly over, determining whether the DC Lottery and Intralot made the mobile sportsbook worth the wait remains to be seen.