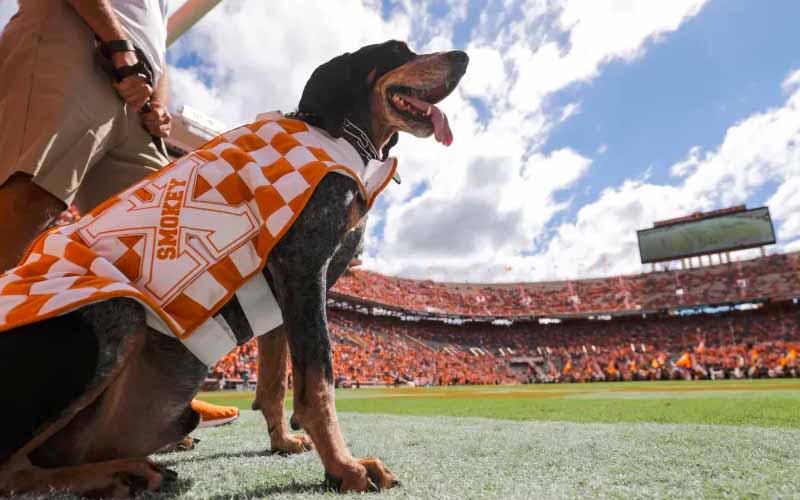 Online and mobile sports betting is officially coming to Good ol' Rocky Top, Rocky Top, Tennessee!
Governor Bill Lee volunteered not to sign HB0001 — the Tennessee Sports Gaming Act — on Friday but allowed the bill to pass and become law after being returned to the General Assembly.
When Tennessee lawmakers passed the bill late last month, the governor said he would not sign a bill to legalize sports betting but would allow it to become law.
Gov. Lee published an official statement on Twitter after the bill became law:
Tennessee becomes the 12th state overall and the 4th state — alongside Montana, Indiana, and Iowa — to legalize sports betting in 2019.
The first sports betting law of its kind
The Tennessee Sports Gaming Act is the first law in the United States to legalize only online and mobile sports betting.
Since PASPA was overturned, states have either legalized only land-based sportsbooks at casinos or have passed legislation to allow both land-based and online sports betting within their jurisdiction.
Until now, state-regulated sportsbooks operating in the online and mobile app market have all partnered with land-based casinos.
However, there are no land-based casinos located within Tennessee state lines and lawmakers, including the governor, were vehemently opposed to allowing casinos to operate in the state or passing any further gambling expansions.
In the end, lawmakers compromised to allow Tennessee to legalize sports betting. Land-based operators will remain banned, but residents and visitors will be allowed to place wagers at licensed and authorized online sportsbooks and mobile sports betting apps.
In addition to the online-only aspect, the Tennessee sports betting law is the first to require an operator to use official league data for in-play or "live" betting and obtain a commercial license.
Online and mobile sportsbooks offering in-play betting must enter agreements with the professional sports leagues, and will ultimately decide what betting lines can and cannot be available while a game is in progress.
In-play betting lines and odds for college sports and events is strictly prohibited.
TN sports betting law details
The Tennessee online and mobile sports betting law will go into effect on July 1, but it's currently unknown whether any sportsbooks will be operating in time for the 2019 NFL and college football seasons.
Here are the most important details from the law:
Effective: July 1, 2019
Launch: TBD, late 2019 or 2020
Minimum sports betting age: 21 years old
Allowed: Online, mobile apps statewide
Not Allowed: Land-based or "brick-and-mortar" sportsbooks
In-play betting: Operators must purchase and use official league data for professional sports leagues. In-play betting on college games is not allowed.
Governing body: Tennessee State Lottery
Licensing fee: $750,000 annually
Tax rate: 20% on gross gaming revenue
Expected revenue: $50 million annually
Tax distribution: Gambling addiction treatment, education, state and local funds