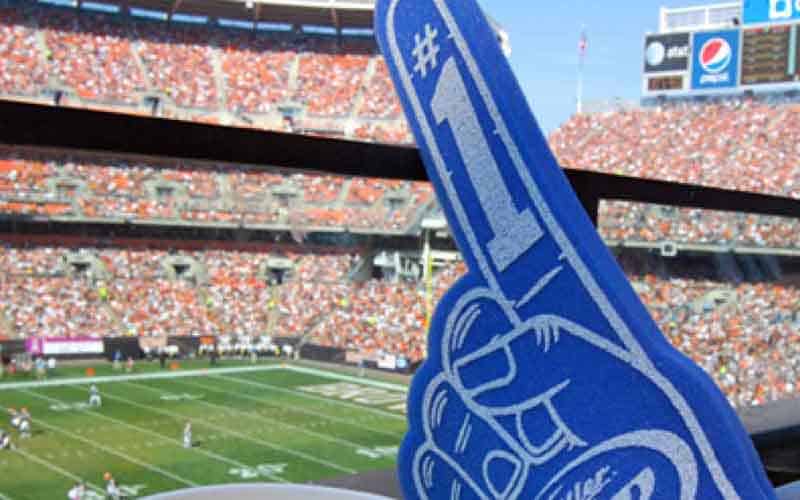 You only turn one once, as the saying goes.
And exactly one year ago today, legalized sports betting in the United States became a reality after the Supreme Court overturned the Professional and Amateur Sports Protection Act (PASPA), lifting the federal ban that had been in place since 1992.
Prior to the Supreme Court repeal of PASPA
Nevada was the only state fully exempted from the sports betting prohibition for 26 years, which resulted in a monopoly controlled by the sportsbooks located in Las Vegas and throughout the state.
In 2012 — after voters overwhelmingly approved a referendum — New Jersey passed the Sports Wagering Act and allowed wagers to be placed at casinos and racetracks within its jurisdiction.
Later that year, the NFL, NBA, MLB, NHL, and the NCAA — plus the Justice Department later — sued New Jersey under PASPA. After Gov. Chris Christie left office, the case was titled Murphy v. National Collegiate Athletic Association.
Over the next few years, the four major professional sports leagues and the NCAA argued that PASPA prohibited New Jersey from legalizing sports betting since the Supremacy Clause requires states to follow the federal law.
However, New Jersey stated it knew state-sponsored sports betting was banned at the federal level but argued that PASPA created a monopoly when it exempted Nevada, violated the anti-commandeering principle and was unconstitutional under the 10th amendment.
On May 14, 2018 — and after losing in the lower courts for years — the Supreme Court ruled in favor of New Jersey, declaring by a 7–2 vote that PASPA violated the anticommandeering principle and that the entire law was unconstitutional by a 6–3 vote.
States legalize and launch sportsbooks
Immediately following the Supreme Court decision, states were now free to introduce and pass bills related to sports betting and many had already passed measures years ahead of time that would only take effect if the federal ban was eventually lifted.
Nevada already had legal sports betting for decades and because of its experience with regulations and guidelines for gambling money on sports, several state lawmakers would and currently are using Nevada laws as a template for their own states' introduced legislation.
On June 5, 2018 — three weeks after the PASPA repeal — Delaware went down in history as "The First State" for a second time when it became the first state to legalize and offer sports betting outside of Nevada.
New Jersey, who led the fight against PASPA and the sports leagues, joined the market soon after and chose to set very few restrictions on where and how people can bet on sports, allowing licensed operators to offer land-based sportsbooks, online wagering, and mobile betting apps.
And before the end of 2018, a handful of states — Mississippi, West Virginia, New Mexico, Pennsylvania, and Rhode Island — manage to pass legislation and get in on the action by launching sportsbooks.
In the year since the PASPA repeal, the American Gaming Association found that $7.9 billion had been bet on sports in the 8 states that offered legal sports betting. Of the total handle for 2018, over $3 billion was wagered outside of Nevada, and as a result, states took in $55 million in new tax revenue over the past year.
Online and mobile betting has become the fastest growing sector of the legalized US sports betting market. In New Jersey, a whopping 81% of all wagers placed on sports now come from online and mobile devices like smartphones and tablets.
The outlook of legal sports betting in the United States
While it's never certain what the future holds — since there's no such thing as a safe bet — it is, however, reasonable to say that the outlook of legal US sports betting appears to be rather bright.
Part of this is due to having an ever-evolving society, one where two-thirds of Americans support PASPA's repeal and nearly 80% of the country would support legalized sports betting in their own state.
And the biggest indicator of long-term growth appears to be appealing to the younger audience through products like apps for mobile sports betting.
Currently, the core demographic of US sports betting consumers are younger, more affluent and ethnically diverse, and are better educated than the average individual in the American population.
But perhaps the most telling statistic that will determine the fate of sports betting in the US will be how bettors react if sportsbooks are one day allowed in their state.
And the answer is pretty clear: According to another report from the AGA, a staggering 71% of Americans who currently bet on sports — but don't use or don't have access to state-regulated sportsbooks — said "they would shift some or all of their betting activity to a regulated market if they had access to a legal platform."
And state lawmakers have taken note. In the year since the repeal of PASPA, a total of 38 states have introduced over 150 bills.
Arkansas approved of sports betting via a voter referendum during the 2018 midterm election, and in just the past month, Montana, Indiana, Iowa, and Tennessee have passed or signed a bill to legalize sports betting.
Even Washington DC has passed a sports betting measure to offer licensed sportsbooks in the city limits of the nation's capital.
But which states are in the on-deck circle for the next to legalize in 2019?
North Carolina, New Hampshire, New York, Michigan, and Illinois appear to be pretty much a lock to offer one or more forms of sports betting before the year is over.
After that, it's anyone's guess. But Alaska, Florida, Idaho, Nebraska, Utah, Wisconsin, and Wyoming are the only states that have not introduced any legislation in regards to betting money on sports.
Many experts predict that more than half of all states will legalize sports betting before 2019 is over. And within the next five years, it's estimated that a minimum of 35-40 states will offer legal, real-money bets to be placed on sports.
How we watch and bet on sports will change forever
Despite suing New Jersey over sports betting, those same sports leagues are now striking partnerships and sponsorships so they can get a slice of the pie, especially since the whole "integrity fee" idea is essentially dead in the water.
However, the value of all sports teams is expected to increase exponentially regardless of those fees since more fan engagement means more eyes watching the product, which means more money from advertisers.
But it's not just the sports leagues who want to take advantage of the market that could one day be worth hundreds of billions of dollars annually thanks to legal sports betting.
The biggest sports media networks in existence have also begun placing their bets based on what they see happening in state legislatures across the country.
ESPN and Caesars just struck a deal to create a new ESPN-branded studio at the LINQ Hotel & Casino in Las Vegas and to provide content for The Daily Wager, the networks recently launched sports betting show.
Going one step further, Fox Sports recently choose to partner with a gambling software provider and will launch their own sports betting and free contests app in Fall 2019.
Pretty much all major networks that show live sports in some capacity are rumored to be interested in sports betting integration with broadcasts.
And integration appears to be the next step after the legislative dust has settled. Pregame, halftime, and postgame shows will no longer be focused around the question of "Who do you think will win?" but instead, the topic will be "Who do you think will cover?"
The potential for a more scientific and statistical discussion that can come from sports betting is perhaps the best thing — apart from giving you more freedom to do what you want with your own money — to come from the PASPA decision.
Imagine a future where projection models are commonplace and are frequently used when discussing a team's chance of winning. Thanks to a wealth of information and stats we have available, knowing exactly what's at stake will make both wins and losses matter that much more when it's available to the mainstream.
After all, if everyone knows an underdog is expected to lose by four touchdowns but manages to pull off a huge upset, then doesn't that, in turn, let everyone know just how impressive that accomplishment actually is?
How we currently watch and bet on sports is about to change forever — and ultimately — for the better, whether you are or are not currently a bettor.
The best part? You won't have to wait another year to see these futures payout.