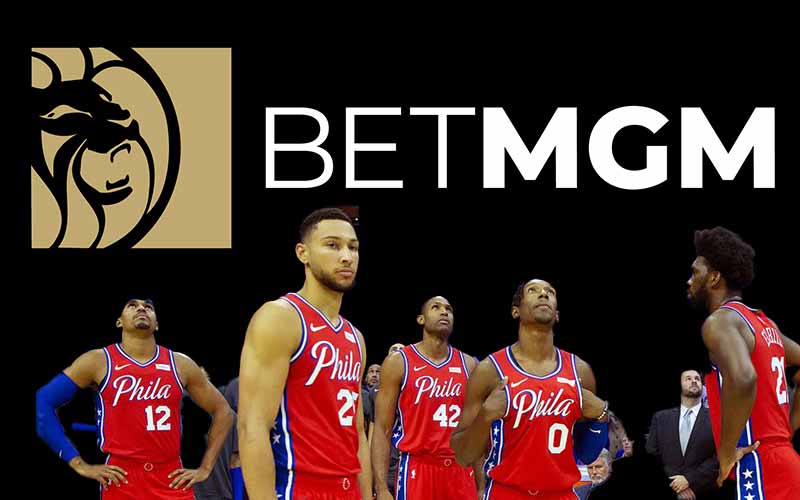 The 2021 NBA season began last night with LeBron James and the Los Angeles Lakers losing their opening game to the LA Clippers by a score of 116-109.
Although the Philadelphia 76ers did not play a game on NBA's opening day, they did manage to score a massive slam dunk by signing a partnership deal with sportsbook giant BetMGM.
Sports betting in Pennsylvania is red hot, with action expected to approach Las Vegas levels of domestic intake in the coming years. The additional tax revenue provided by legal PA sportsbooks has been a blessing for infrastructure project funding to improve roads and bridges that are in desperate need of repair.
Domestic sportsbooks have already begun joining forces with NFL stadiums and pro teams with deals that span the range of plush betting lounges, advertising co-ops, in-game betting applications, and will also include promotions in and around the team's respective local communities.
The networks that broadcast the sports we enjoy are also getting in on the action, as Turner Sports and others have joined up with domestic books for on-screen inclusion of betting odds and in-game advertising during NBA matchups.
That's why it's no surprise that BetMGM has targeted the NBA's 76ers as a potential partner. The intake at Philadelphia sportsbooks continues to rise, and BetMGM intends to parlay this partnership all the way to the bank by seizing the biggest chunk of this massive sports betting market.
BetMGM is now the "Official Sports Betting Partner of the [Philadelphia 76ers]", according to a recent press release from the online sports betting juggernaut.
This announcement was immediately preceded by the introduction of BetMGM's casino app which will somehow incorporate the 76ers in a unique way that is intended to engage their fanbase. There will also be in-game elements included on the 76ers official app, but details are sparse at this time.
The deal will allow for advertisements to be placed in and around Wells Fargo Arena so that they can be seen prominently on television.
 "This partnership will give [the 76ers] the ability to connect with our fans on the digital channels where they spend their time through customized 76ers branded games and activations. BetMGM will also propel us into a new space, strategically targeting fans in the sports betting and gaming realm."

Katie O'Reilly – 76ers Chief Revenue Officer
Another feature of the partnership will designate the MGM Resorts' Borgata Hotel Casino & Spa in Atlantic City, NJ as an "Official Away Game Host of the Philadelphia 76ers."
This will feature a section of the resort that is dedicated to the team, and will also allow access to betting on NBA games because of New Jersey's wide-open sports betting regulations.
The resort is also expected to host 76ers fan events that will include memorabilia from past teams and will feature legendary players from Philadelphia's long history of playing pro basketball in the City of Brotherly Love.
Look for the trend of domestic sportsbook operators and professional sports team partnerships to continue. Legal sports betting has spread to nearly half of the country, and the top online betting sites will attempt to expand their influence in an effort to keep pace.
Source: MGM Resorts Press Release