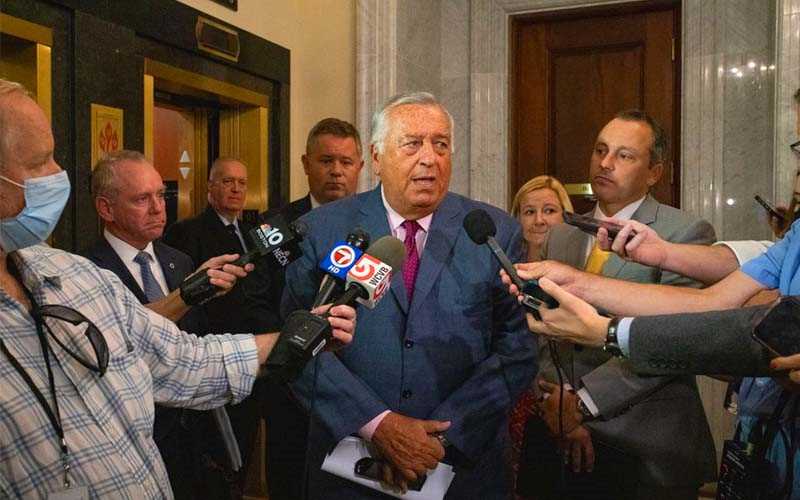 Massachusetts sports betting is about to become a reality, thanks to the last-minute cooperation of the state House and Senate. The gambling expansion was approved with overwhelming favor with lawmakers voting 36-4. 
The Advent of Legal Betting
House Speaker Ron Mariano addressed the public on Monday morning with pride in the work he and the rest of the legislature had accomplished. He said, 
"I am proud to announce that the Sports Betting Conference Committee has reached an agreement on legislation that will legalize wagering on professional and college sports in Massachusetts, bringing the immense economic benefits of a legal sports betting industry."
The news comes after months of quiet negotiations between chambers wherein colleagues struggled to agree on topics such as collegiate wagering, tax collection rates, and deposit methods.
State Wagering Restrictions
State legislators did have to agree on some restrictions in order to get the Massachusetts Sports Wagering Act passed. The major limitations have been consolidated in the list below:
All forms of sports wagering will be limited to players aged 21 and up. 
Betting on in-state college athletics teams is banned except for in the case of "collegiate tournaments" such as the CFP National Championship.
Operators will not be allowed to take sportsbook deposits on credit. 
Massachusetts provisions for wagering will allow for the operation of online and retail betting services. In return for the privilege of hosting in-state sports betting, licensees will be subject to a 15% tax on brick-and-mortar earnings and a 20% tax for digital wagering.
Gov. Charlie Baker will have to sign the new legislation within ten days for the bill to become official state gambling law. Nonetheless, Baker has shown consistent support for legalizing state-licensed betting options and is unlikely to falter on his earlier promises. 
No Schedule For Launch
Still, bettors have been left without a timeline for sportsbook rollout. In states like Ohio, legislators included a hard deadline for licensing and regulatory proceedings to be done. 
Prospective patrons could wind up waiting more than a year for mobile sportsbook options to appear on the market. And that's all it is—a waiting game.
Since last summer, locals were under the impression that sports betting could arrive at any given moment. But with the string of broken promises and false optimism, voters were getting tired of the nonsense.
With Midterms around the corner, legalizing online sports betting in the state was an especially important milestone for sitting lawmakers who want to keep their jobs.
And while there is no telling what will happen when November rolls around, it is safe to say that the Massachusetts Sports Wagering Act is sure to save some.
All politics aside, in-state bettors can still place their wagers at offshore online sportsbooks. It's the best and, in some cases, the only option for bettors in non-operational legal sports betting states. 
For help getting started, head over to our How-To guide.
Source: ESPN