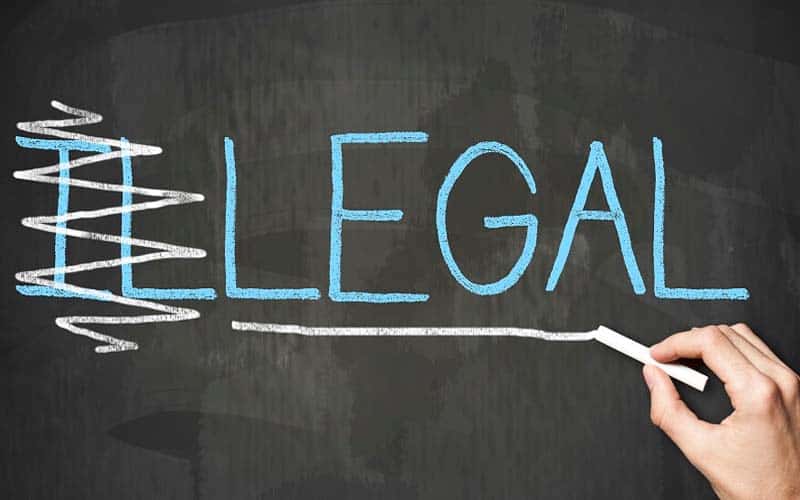 Several US States including Iowa, Indiana, and Tennessee are trying to pass legal sports betting legislation as state session deadlines loom.
It's no surprise that more states want in on the legal sports betting action now that the Supreme Court of the United States has repealed the Professional and Amature Sports Protection Act (PASPA) of 1992.
The PASPA act successfully blocked 46 states from passing state legislature to allow sports betting. The only states that were exempt from the sports protection act were Nevada, Oregon, Montana, and Delaware.
Iowa
Iowa now only needs the governors signature to pass their sports betting legislation. The state tax rate is set to be 6.75% on sports betting revenue. The tax rate has some sports bettors excited as the rate is tied with Nevada for the lowest tax rate in the country. The Iowa Racing and Gaming Commission will be in charge of regulating the sports betting industry in Iowa.
State Representative Bobby Kaufman led the charge to pass the domestic sports betting bill as he believes this legislation will combat illegal sports betting throughout the state. Rep. Kaufman told media outlets that "doing nothing is not an option". Representative Pat Garofalo tweeted that legal sports betting will be signed into law later this week.
Indiana
Indiana has recently passed SB-522 and moved their legislation into the house for approval. The bill was initially met with resistance and stripped of its mobile sports betting narrative. However, lawmakers recently decided to add the mobile sports betting option back into the legislation signaling that the state is serious about enacting domestic sports betting laws.
Indiana started their road to legal sports betting back in 2018 and has experienced the ups and downs of passing sports betting laws. Now that lawmakers have agreed on the mobile platform the house is expected to vote on the bill as soon as April 24th, 2019. If passed before April 29th, Indiana could have legal sports betting in place by the 2019 NFL football season.
Tennessee
Tennessee is working two angles to try and pass domestic sports betting bills before the house sessions adjourn; HB-1, and SB-16. Tennesse gambling laws currently allow daily fantasy sports, but if either of the new sports betting bills would allow regulated domestic sports betting in addition to DFS.
HB-1 is currently headed for a full vote this week while SB-16 is still in committee. Tennessee shocked many other states when they announced they were pursuing legal sports betting. The current bill is imposing a $750k licensing fee and a tax rate of 20%.
What About Non-Sports Betting States?
Non-sport betting states do not have a legal domestic option to bet on sports, but in most cases, US residents can legally bet on sports online from reputable offshore sportsbooks that are licensed to service the United States. Our guide to legal sports betting states is a resource tool used to help US residents find a trusted place to wager online.