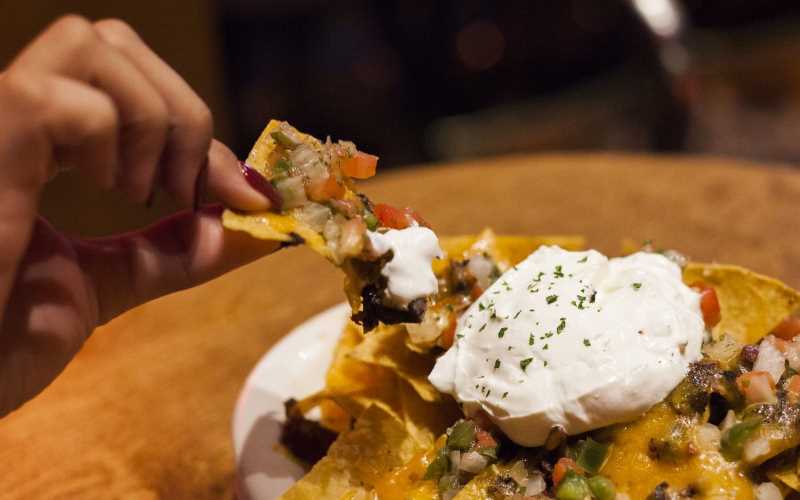 Here at SBL, you already know we're pretty big into crypto betting.
That's not really a secret by now.
In fact, we've basically forgotten what it's like to make credit card deposits or cut checks to our favorite online sportsbooks.
But crypto's just as important to us outside of legal online gambling.
Whenever we win our bets, for example, we never cash them out to USD. Instead, we have our winnings sent straight from our online betting accounts to our private crypto wallets.
There, our hodlings lie dormant, waiting to hatch into proper hodls worth their requisite untold millions in ever more worthless USD.
As such, we're not just interested in what the various popular crypto coins can do for us at the sportsbooks. We're also concerned with their market trends and how well our investments are doing.
We're interested in timing new buy-ins when the market's low (as it is right now, by the way), and we're interested in swing trading when the market's high so we can grow our stacks.
Of course, we're similarly motivated in taking stock of things to see what we should have done when we didn't, to gauge the bullets we dodged, and to justify to ourselves that our lack of foresight or action was actually a good thing, damn it!
Bettors do this constantly.
And as we've said a million times before, crypto is betting.
So, with that in mind, here's how the top online sports betting crypto coins – along with one popular non-betting altcoin we've got our eyes on – have been doing over the last month.
For a bit of perspective, check out this article we posted during the last crypto bull rush. Most of the numbers we're using for today's analysis will be taken from the following chunk of data therein (which is how things stood just 5-6 weeks ago):
Crypto Prices Jan. 1 – Oct. 28, 2021
Bitcoin (BTC) – $61,427.98 (

+91.202%

)
Bitcoin Cash (BCH) – $569.07 (+64.6281%)
Cardano (ADA) – $2.01 (

+1014.81%

)
Chainlink (LINK) – $30.25 (

+161.226%

)
Dogecoin (DOGE) – $0.3044 (+6019.82%)
Ethereum (ETH) – $4184.65 (+467.249%)
Litecoin (LTC) – $188.20 (

+47.7585%

)
Ripple (XRP) – $1.05 (

+324.071%

)
Stellar (XLM) – $0.346 (+163.72%)
With the above as our reference, you can see that every major gambling crypto coin surged significantly from the start of the year until October 28, when we penned our first analysis of the massive gains we totally missed out on (mostly).
Below, you can see how each of the above coins has done since then:
Crypto Prices – Oct. 28 – December 7, 2021
Bitcoin (BTC) – $61,427.98 > $50,714.32 (-17.441%)
Bitcoin Cash (BCH) – $569.07 > $477.01 (-16.1773%)
Cardano (ADA) – $2.01 > $1.40 (

-30.3483%

)
Chainlink (LINK) – $30.25 > $20.52 (

-32.1653%

)
Dogecoin (DOGE) – $0.3044 > $0.179 (

-41.1958%

)
Ethereum (ETH) – $4184.65 > $4,314.20 (+3.09584%)
Litecoin (LTC) – $188.20 > $162.05 (-13.8948%)
Ripple (XRP) – $1.05 > $0.8212 (-21.7905%)
Stellar (XLM) – $0.346 > $0.2872 (

-16.9942%

)
So, how smart – or how stupid – do you feel right now?
It's a dangerous question to ask, and it's one that – as gamblers – we feel must be important but which really truly isn't at all.
Hindsight is 20/20, but it's also not actionable.
Before, Cardano was the biggest gainer YTD. Now, it's the third biggest loser since late October. If you bought in at $2.01, you're probably kicking yourself.
And as you can see, the same goes for just about everything else above, with the exception of Ethereum.
For whatever reason, ETH seems to be weathering the current storm better than most other cryptos. But how reliable a trend is that?
Well, it's not.
Look, you can learn from the past to a limited degree in this kind of market. But as all seasoned bettors know, past performance is no guarantee of future returns.
At the top of the market, crypto follows a distinct historical trend to date. But in such a disruptive space, that trend is volatile.
Any long-term stability thereof can easily be turned upside-down at a moment's lack of notice, and you've got to proceed with caution.
Of course, as ever, some perspective is in order, too.
You're down big right now, yeah?
Yeah. Us, too.
But are we really?
Reality: If you didn't buy in on or after October 28 and have been hodling your coins since the start of the year (or even mid-year), you aren't down at all.
On the contrary, you're up rather handsomely!
To prove it, let's go YTD full stop:
Crypto Prices – Jan. 1, 2021 – Dec. 7, 2021
Bitcoin (BTC) – $32,127.27 > $50,714.32 (

+57.8544%

)
Bitcoin Cash (BCH) – $345.67 > $477.01 (

+37.9958%

)
Cardano (ADA) – $0.1803 > $1.40 (

+676.484%

)
Chainlink (LINK) – $11.58 > $20.52 (

+77.2021%

)
Dogecoin (DOGE) – $0.004974 > $0.179 (

+3498.71%

)
Ethereum (ETH) – $737.71 > $4,314.20 (

+484.81%

)
Litecoin (LTC) – $127.37 > $162.05 (

+27.2278%

)
Ripple (XRP) – $0.2476 > $0.8212 (

+231.664%

)
Stellar (XLM) – $0.1312 > $0.2872 (

+118.902%

)
Now how do you feel?
Exactly.
Now go buy some crypto and use it to bet on sports.
Okay, that's settled.
But before wrapping up, we just want to discuss one other pressing "narrative" that's popped up of late: the Cardano vs. Solana debate.
Recently, a cavalcade of erstwhile enthusiastic ADA hodlers have been worrying their asses inside out that Solana (SOL) has stolen Cardano's thunder.
We've heard friends and acquaintances come to us with concerns that the sky is falling and that – while they aren't selling off all their ADA – they no longer expect revolutionary things out of it.
Solana is the new hypecoin, and nothing can save poor, lowly Cardano from a Ripple-like doom of years at a buck and change.
Well, we won't deny that SOL came out of nowhere in 2021 and is currently a juggernaut in the top 10 of all cryptocurrencies. It even recently leapfrogged ADA in market capitalization, albeit these two coins go back and forth quite a bit.
But aside from that initial hype, how has SOL done lately?
Here's the relevant data from our Cardano vs. Solana writeup from October 26:
Cardano Vs. Solana – Year-Over-Year (Oct. 26, 2020 – Oct. 26, 2021)
Cardano (ADA) – $0.1028 > $2.1538 (+1995.14%)
Solana (SOL) – $1.7102 > $204.31 (

+11,846.6%

)
Here, the winner is clear. That's an enormous gain by Solana, even compared against the massive gain by ADA.
Naturally, we're pleased with our Cardano, but we're not so pleased that we didn't see Solana coming.
But that's the nature of the beast.
Now, let's measure the gains for both coins from Oct. 26, 2020, to today:
Cardano Vs. Solana – Total Gains (Oct. 26, 2020 – Dec. 7, 2021)
Cardano (ADA) – $0.1028 > $1.40 (+1261.87%)
Solana (SOL) – $1.7102 > $192.48 (

+11,154.8%

)
Here, ADA is still the loser – and by a large margin.
However, regardless of which coin you've held, you're still a winner – and by a large margin.
Next up, let's take a look at how much wind remains in Solana's sails compared to the current ADA price, using October 26, 2021, as our starting date and today as our ending date:
Cardano Vs. Solana – Total Losses (October 26, 2021 – Dec. 7, 2021)
Cardano (ADA) – $2.176 > $1.40 (-35.6618%)
Solana (SOL) – $206.94 > $204.31 (

-1.2709%

)
Same story. Solana is still far ahead of ADA.
Finally, though, there's one more metric to consider: ATH.
A crypto coin's all-time high is always the threshold its current performance is compared against, and it's the only value at which you really don't want to buy in if you don't have to.
While all major coins' ATHs are likely to be surpassed in relatively short order (thus making such purchases anything but catastrophic given enough patience), it's still easy enough to time your buys at a much lower price if you just wait a while.
Cardano Vs. Solana – All Time High – Dec. 7, 2021
Cardano (ADA) – $3.0976 > $1.40 (

-54.8037%

)
Solana (SOL) – $258.93 > $204.31 (-21.0945%)
Here, while SOL is still looking pretty good, it's fallen precipitously. And even as ADA's fallen more than twice as hard, Cardano has plenty of history weathering such storms. Solana doesn't.
This is the first big SOL crash after the coin made its initial surprising surge earlier this year. While we don't think the SOL dip will crater too much more (we feel the same way about the current ADA dip), we aren't nearly as bullish on Solana as we were just a month ago.
Meanwhile, we're as bullish as ever on Cardano.
At the end of the day, crypto betting – when it comes to wouldas, couldas, and shouldas – is all about perspective.
As a sports bettor, this should be familiar to you.
Remember, we're playing the long game in everything we do, and you should, too.