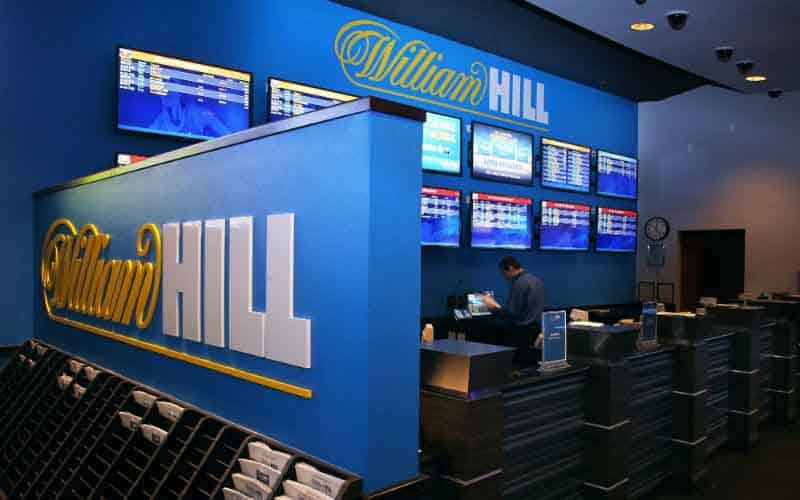 Another major media company has officially placed its bet on the future market success of legal sports betting in the United States.
CBS Sports and William Hill announced a new "strategic partnership" on Monday, making the UK-based gaming giant the "Official Sports Book and Wagering Data Provider" on all platforms for CBS Sports.
The rollout for the initial integrations of the sportsbook is planned to start before betting on March Madness begins. Full implementation is scheduled to be ready before fantasy football, and wagering on the 2020 NFL season gets underway.
Financial terms of the agreement were not disclosed, but the details of the press release provide some insight into what might be planned for the CBS Sports-William Hill partnership.
In addition to reimagining "fan engagement through a unique integration of sports betting, media, product, and technology," CBS Sports also said the deal allows the network to provide more content relating to sports betting across all its platforms in exchange for promoting the William Hill brand.
Odds and experts from more than 140 William Hill-run sportsbooks will be utilized by the network to provide in-depth analysis and programming to further increase engagement from sports bettors and fans on CBS Sports.
Like other major TV network fighting over sportsbook rights, CBS Sports plans to feature William Hill's odds, data, and prediction markets across all of its television programming.
Jeffrey Gerttula, Executive Vice President and general manager, CBS Sports Digital, said the deal allows the network and sportsbook to further increase their foothold in states with legalized sports betting as well as others once laws are enacted.
"We're thrilled to launch this momentous partnership, which will allow us to deepen our investment and further extend our leadership in delivering multiplatform sports wagering content while providing William Hill with unprecedented reach for their market-leading betting platform as they continue to grow their industry-leading US business," Gerttula said.
"The power of our distribution, combined with the strength of our brands and the expertise of William Hill, has us well-positioned to tap into the explosive growth of the legal sports betting industry in the US," he added. "Together, we will deliver even more value to this rapidly growing segment of sports fans."
Joe Asher, CEO of William Hill US, said the investment from CBS Sports into sports betting content would allow the sportsbook to accelerate its brand recognition in the state-side market.
"CBS Sports, similar to William Hill, has a longstanding history of connecting fans directly to the biggest events and most iconic moments in sports," Asher said. "We are excited about this partnership, with assets including mass-reach digital content products, one of the largest fantasy sports databases and platforms in the world, and leading sports television programming, which will allow us to expand the William Hill brand across America quickly and efficiently."
The deal appears to be a win for both sites. CBS Sports is the second-largest sports network in the US, touting more than 80 million users per month across all of its services, websites, apps, and social media platforms.
Combining the network's reach with William Hill appears to be a pretty safe investment that should return significant dividends in the coming years. The sportsbook currently offers services in 10 states following the PASPA repeal, and as the nationwide market leader, William Hill accepts "one out of every four sports bets placed in the US."