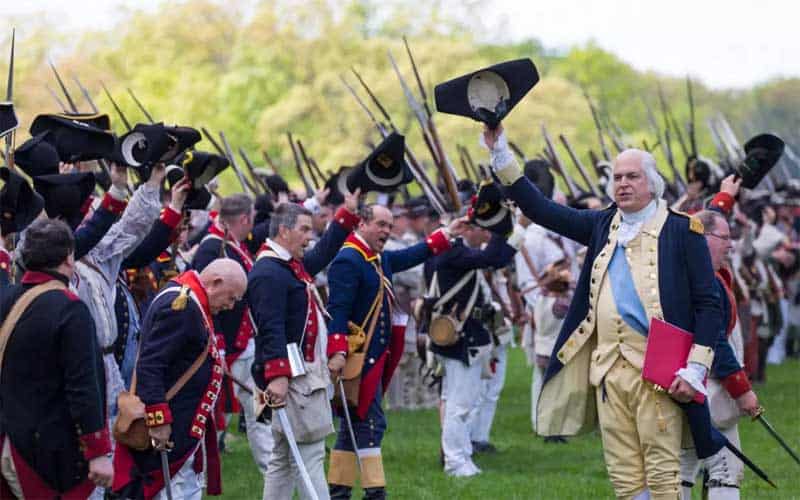 For gamblers and sports bettors in Virginia, lawmakers have never lived up to the state's motto of "Sic semper tyrannis"—meaning "thus always to tyrants."
In a state known for so much—Jamestown, surrenders ending the American Revolution and Civil War, the birthplace of eight US presidents, and more, to say the least—the freedom to legally bet on sports and gamble at a casino has never been granted.
Virginia has some of the strictest and more archaic gambling laws anywhere in the country. However, a bill filed in the legislature earlier this week aims to finally end the tyranny over an industry that's now one of the fastest-growing in America.
Republican Delegate Barry D. Knight pre-filed HB 4 on Monday and his bill would not only allow casino gambling but also legalize sports betting in Virginia.
If passed, the bill would amend the Code of Virginia to include "Casino Gaming" as a new Chapter and allow brick-and-mortar casinos to operate in Commonwealth for the first time.
To address concerns from Democratic Governor Ralph Northam, the Virginia General Assembly passed SB 1126 during the 2019 legislative session to study and review the social and fiscal impact of sports betting and gambling laws enacted by other states.
The commission must submit a report of its findings before the Sunday, December 1 deadline.
Registered voters from each potential location must approve a referendum on the 2020 general election ballot before a casino is allowed to operate in their city.
After receiving voter approval from its municipality, eligible cities are limited to one license to a "casino gaming project that involves a minimum capital investment of $200 million, which may include investments in land facilities, infrastructure, equipment, or furnishings."
The pre-filed House bill is a reenactment of the Senate bill that commissioned a study and must pass in the General Assembly during the 2020 session to be placed on next year's ballots.
Sports betting and gambling would be regulated by the Virginia Lottery Board, which is tasked with setting the rules and guidelines for approved operators.
Virginia's bill is light on details in its current form and makes no mention of licensing fees, the tax rate on revenue, tax distribution, sports and types of bets allowed, or whether online and mobile betting apps will be allowed.
The specifics will likely be ironed out once the commissioned study reports its findings to the General Assembly, which will give lawmakers a better understanding of the potential revenue and impact that the legalization of sports betting and casino gambling might have on the state.
However, it does appear the legislation attempts to breathe life into communities that are currently struggling.
The bill allows casino building projects in "any city in which at least 40 percent of the assessed value of all real estate in such locality is exempt from local property taxation" and "that experienced a population decrease of at least seven percent from 1990 to 2016" among other economic factors.
Today, 19 states and Washington DC have legalized sports betting, but we'll have to wait until 2020 to see if Virginia lawmakers and residents choose freedom over tyranny.