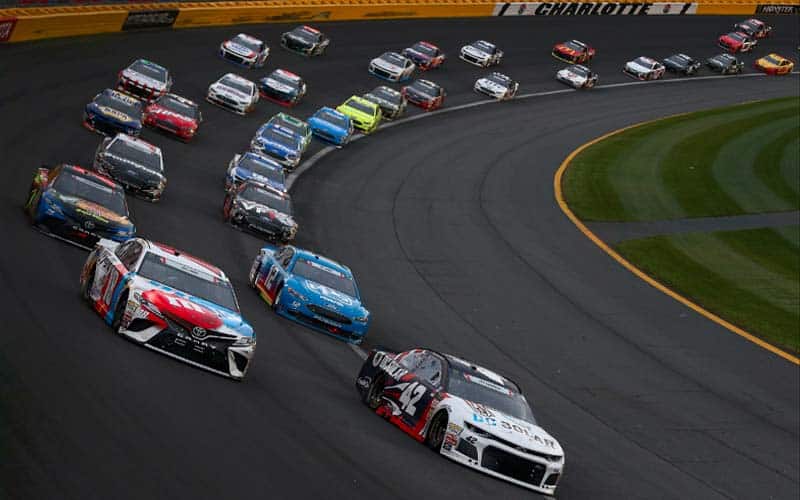 After taking a three-month-long pitstop, the North Carolina sports betting bill is entering the home stretch.
North Carolina lawmakers advanced S 154 out of its final committee hearing Wednesday. The bill would allow two tribal casinos to offer sports betting and is now scheduled for two readings today on the House floor and a possible final vote. 
Both the House Commerce Committee and Rules Committee voiced their support the Senate's sports betting bill, advancing from Rules to Commerce and back to Rules in the past three days.
A Second and Third Reading for S 154 is scheduled on the House calendar for today. State representatives will convene at 10:30 am ET, and if a final vote is called — and the bill passes — it will head to Gov. Roy Cooper's desk and be one signature away from becoming law.
The Senate overwhelmingly voted 43-7 in favor of the legislation back in April.
Short and to the point
Barely a page and a half long, the North Carolina bill is one of the shortest we've seen ever since states began legalizing sports betting after the federal ban was lifted last year.
This is far from a bad thing, and its language is very straightforward about what forms of sports betting becomes legal in North Carolina should it be signed into law.
In even shorter terms, the bill adds "sports and horse race wagering" to the Class III gaming licenses held by the Eastern Band of Cherokee Indian casinos.
Currently, the tribe is authorized to operate two state-licensed casinos — Harrah's Cherokee Casino Resort and Harrah's Cherokee Valley River Casino & Hotel — and are legally allowed to offer gaming machines, live table games, raffles, and video games under the Tribal-State Gaming Compact.
Wagering money on sports and horse races are defined in the bill as follows:
Sports wagering – The placing of wagers on the outcome of professional and collegiate sports contests.
Horse race wagering – Fixed odds or pari-mutuel wagering on thoroughbred, harness or other racing of horses, including simulcasting and off-track betting.
Both definitions also state "all of which must occur on Indian lands within the State lawfully permitted to conduct Class III gaming activities"
Because all wagers must be placed in-person on the casino's premises, online and mobile sports betting apps will have to wait for now.
Waving the caution flag
Part of the holdup in the North Carolina General Assembly can be chalked up to confusion among lawmakers since another sports betting-related bill passed in the House a week after the Senate approved S 154.
The House bill, H 929, would establish the North Carolina Gaming Commission as the sole governing body for all gambling inside the state's jurisdiction. 
The newly formed commission would be authorized to research and study legalized sports betting before a more comprehensive bill could be considered. Additionally, the commission would also regulate daily fantasy sports in North Carolina.
House members were wary to advance S 154 without studying the effects of sports betting in North Carolina.
Rep. Kevin Corbin assured the House members that the Senate's bill was not state-wide legalization of sports betting and is instead to allow one additional form of gambling at the two tribal casinos.
"We're not asking you this morning to legalize sports betting and gambling in North Carolina," he said to House members this week. "We're simply asking you to add this to the list of the games that are allowed."
Extra laps for NC lawmakers
Gov. Cooper vetoed the General Assembly's $24 billion state budget plan that excluded an expansion of Medicaid, which meant it was back to work for members of the House and Senate.
The 2019 North Carolina's legislative session was scheduled to end on July 1, but this resulted in good news for the sports betting bill supporters since it allowed more time to consider the Senate's legislation.
If the General Assembly passes the proposed bill and receives the governor's signature, then North Carolina would become the 6th state to legalize a form of sports betting in 2019 — joining Illinois, Indiana, Iowa, Montana, and Tennessee.